'Star Wars': Why Carrie Fisher Said She Was 'Obsessed' With Harrison Ford During Their Affair
As it turns out, Princess Leia and Han Solo weren't the only people falling in love in a galaxy far, far away. The actors who portrayed them, Carrie Fisher and Harrison Ford, also found themselves in the midst of a short-lived affair while shooting Star Wars. Yet sadly, their off-screen relationship was rather one-sided. 
While Fisher (then nineteen years old) became utterly smitten with Ford, the Indiana Jones actor wasn't looking for anything serious with his co-star. (This perhaps might have something to do with the fact that he was already married.) But throughout their affair, Fisher couldn't get Ford off her brain. It got to the point where it nearly became a "full-on obsession," as she described it.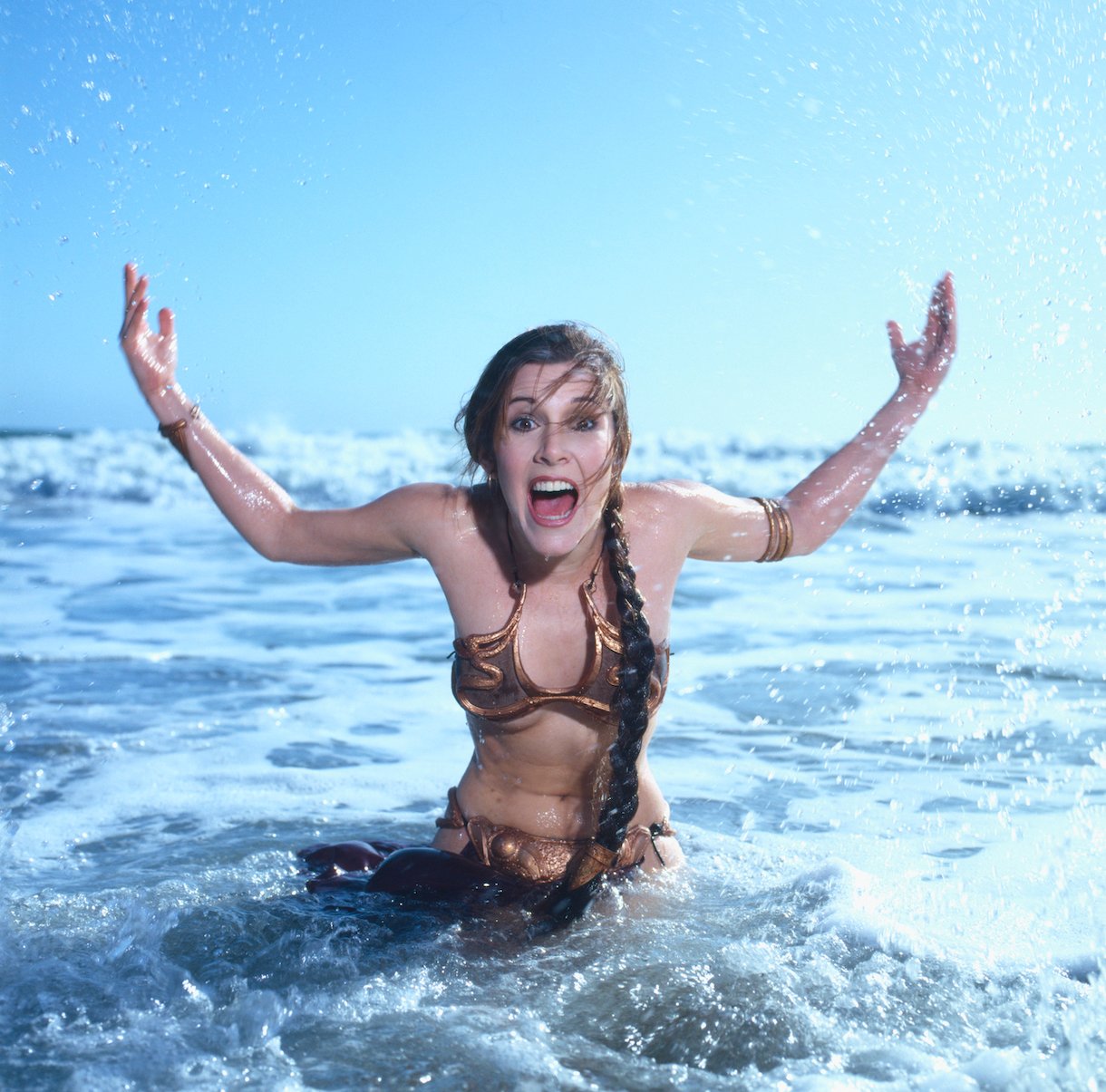 Carrie Fisher didn't plan on having an affair with Harrison Ford while filming 'Star Wars'
Fisher made it clear in her memoir titled The Princess Diarist that she had no intentions of sleeping with a married man while filming Star Wars. But it was Ford who ended up coming onto her when he began kissing Fisher unexpectedly in the back of his car.
In her memoir, Fisher said, "One of the things I knew when Harrison and I met was that nothing of a romantic nature would happen. It wasn't even an issue. There were plenty of guys out there who were single whom I could date without needing to dip into the married guy pool. He was also far too old for me- almost fifteen years older!" 
She continued, humorously stating, "If Harrison and I went to prom together, no one would believe it. 'What's he doing with her?' Captain of the football team and president of the cool literary club? What's he doing with cutie-pie sweetcheeks, with the troll doll collection and Cary Grant obsession? Must be a glitch in the machine…"
Carrie Fisher said she nearly developed a full-on obsession with Harrison Ford
Fisher described Ford in her memoir, saying he had "the face of someone that painters would want to paint or poets would wax poetic about. A sculpture would sob openly while carving the scar on his chin," she wrote. 
But it wasn't just his handsome face that drew Fisher toward her co-star. Sadly, what enamored her the most was Ford's disinterest in her. In her book, the actor described her "obsession" with "unobtainable men," and because Ford was so unavailable and distant, he was her "ideal match."
"I have filled him in to be unobtainable, disinterested, attractive, and bored with my company," she wrote of Ford. "My ideal mate." 
"I am totally at his mercy," Fisher continued. "I'm frightened of the power I have given him over me and how he will almost certainly abuse it, merely by not being fully aware he has it."  
Carrie Fisher said she should have had an affair with Mark Hamill instead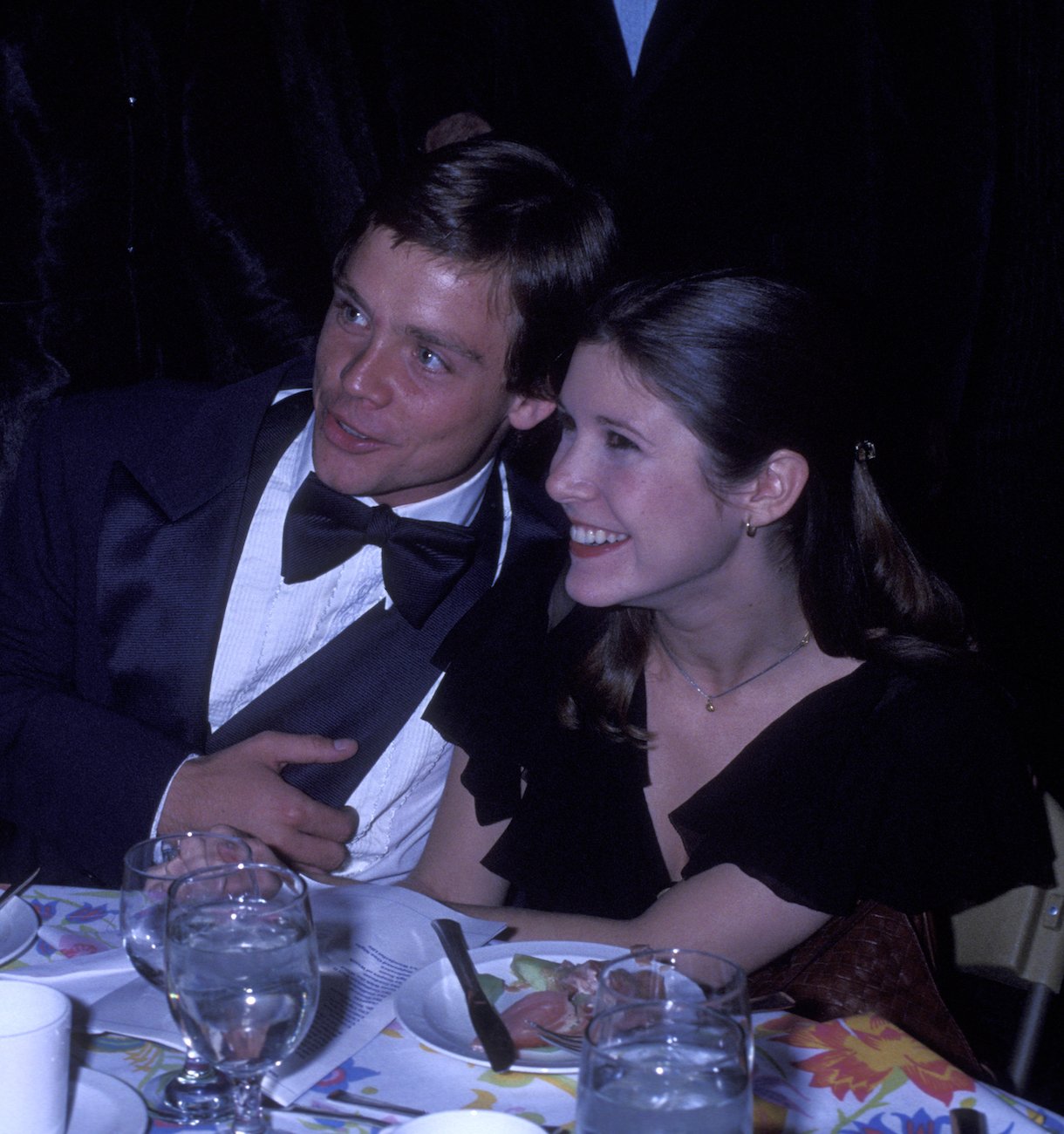 Despite Fisher claiming over the years that her relationship with Mark Hamill was more like that of a brother and sister (life truly imitates art on the set of Star Wars,) she pondered on what it would be like to have an affair with him instead.
"I'm sorry it's not Mark," she wrote of her on-set affair. "It could have been," Fisher said. "And it should've been. It might have meant something. Maybe not much, but certainly more."