'Star Wars': Why Mark Hamill Said Carrie Fisher Had Him 'Under Her Spell'
Mark Hamill fell slightly in love with Carrie Fisher while filming 'Star Wars.'
Carrie Fisher and Mark Hamill became incredibly close friends on the set of Star Wars. And fortunately, their bond never fizzled out over the years, granting them a sibling-like relationship, similar to their on-screen characters.
But even though their relationship leaned more on the platonic side, Hamill admits that a part of him "did fall in love with her." And because of this, he says she had him "under her spell."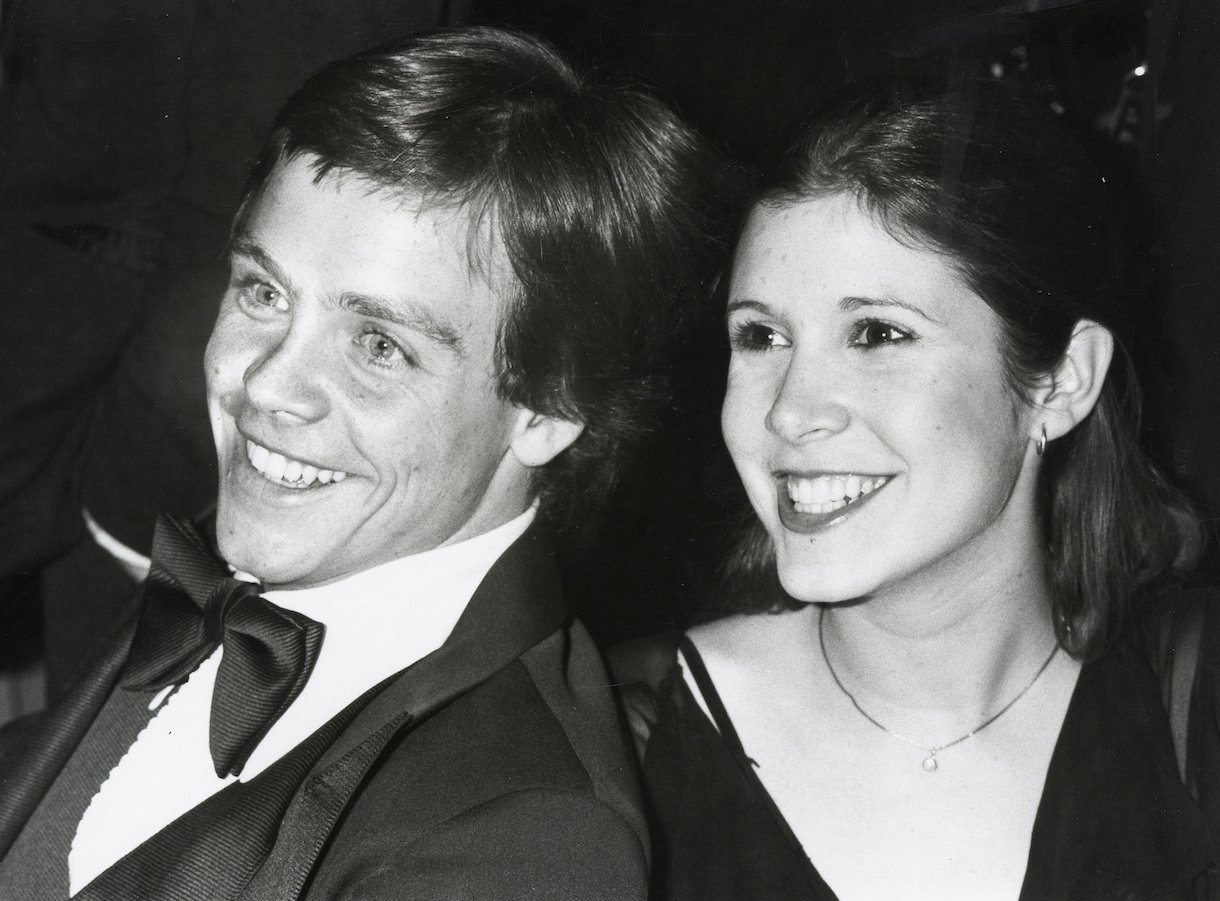 Mark Hamill felt like he had known Carrie Fisher for 10 years after they first met
In a segment for The Hollywood Reporter, Hamill discussed his relationship with Carrie Fisher. He described the first time they met, where a lunch meeting was arranged to get to know each other before filming. 
And according to Hamill, Fisher was so candid with him that he felt as though he had known her for a decade upon their first meeting. 
"I was just bowled over," Hamill revealed. "I mean, she was just so instantly ingratiating and funny and outspoken. She had a way of just being so brutally candid. I'd just met her, but it was like talking to a person you'd known for 10 years," he said. "She was telling me stuff about her stepfather, about her mom, about Eddie Fisher — it was just harrowing in its detail. I kept thinking, 'Should I know this?' I mean, I wouldn't have shared that with somebody that I had trusted for years and years and years. But she was the opposite. She just sucked you into her world."
Mark Hamill said a part of him did fall in love with Carrie Fisher
"A part of me did fall in love with her," he professed in a 2017 panel. "I think every guy that she met… You know, she had you under her spell. And sometimes we sort of wanted to go in that direction," he said, referring to a potential romance.
Yet, although they liked each other, Hamill thought it would be wrong to date his co-star. He explained how he had done so in the past while working on a soap opera, and it ended up ruining his relationship. 
"Carrie and I were attracted to one another," he said, "but I knew from previous jobs that it would have been a bad idea [to get involved with someone on set]."
But even though they never dated, Hamill said that he and Fisher used to come up with excuses to make out.
"I remember one time we were talking about kissing techniques," Hamill told The Guardian. "I said: 'Well, I think I'm a fairly good kisser, and I like to let the women come to me rather than be aggressive.' And she said: 'What do you mean?' Well, next thing you know, we're making out like teenagers!"
Mark Hamill said he couldn't stop thinking about Carrie Fisher after she died
During the panel discussion, Hamill said that a night hadn't gone by where he didn't think about Fisher. 
"When I think of her, she's looking down from the celestial stratosphere with those big brown eyes, that sly smile on her face, as she lovingly extends me the middle finger," he jokes. 
And in a more serious tone, he took to his Facebook account to post about his heartbreak for the death of his dear friend.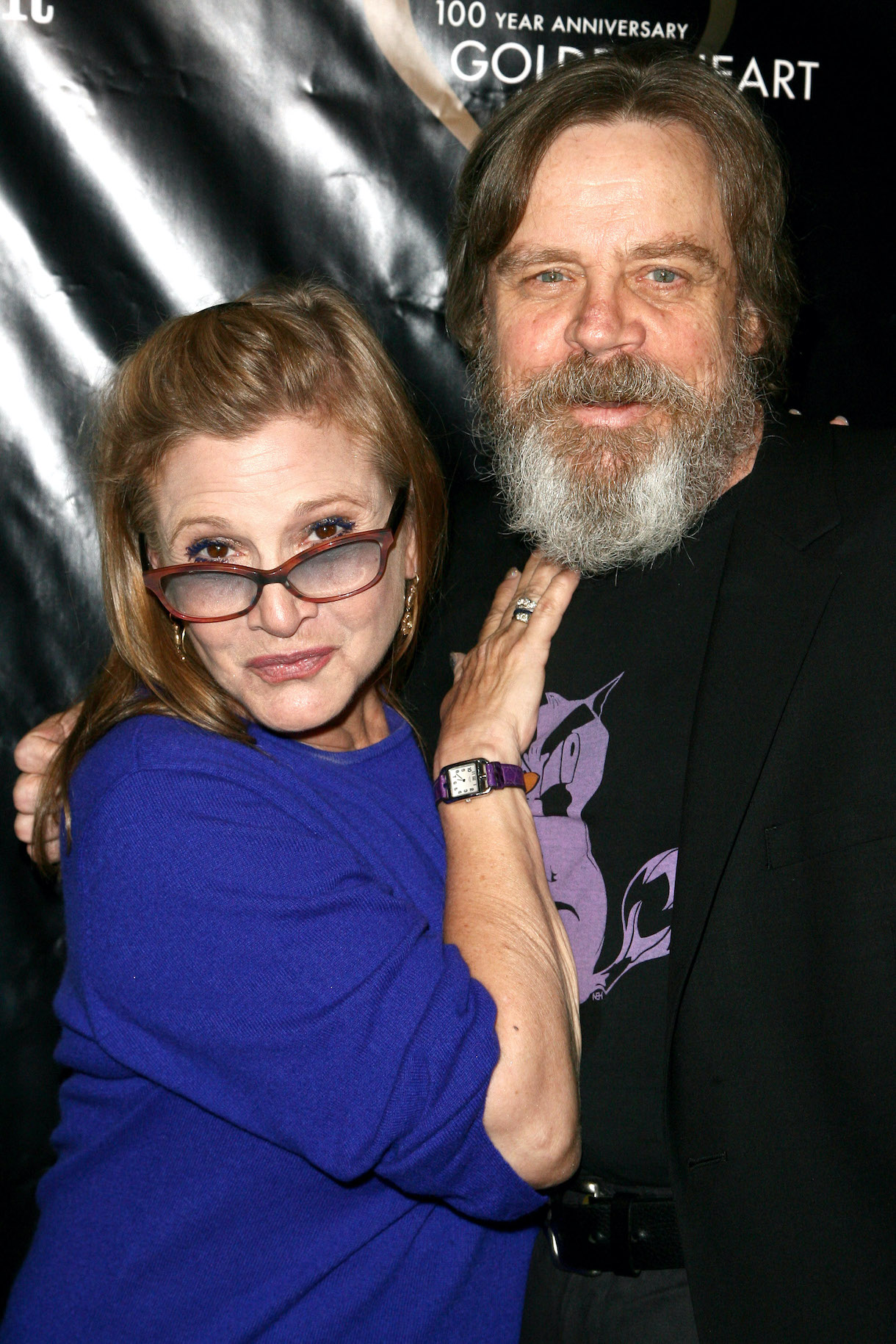 "It's never easy to lose such a vital, irreplaceable member of the family," he said, "but this is downright heartbreaking. Carrie was one-of-a-kind who belonged to us all-, whether she liked it or not. She was OUR Princess, damn it, and the actress who played her blurred into one gorgeous, fiercely independent and ferociously funny, take-charge woman who took our collective breath away."