'Stardew Valley': Abigail's Favorite Gifts and Locations
Stardew Valley's Abigail is only one of "over 30 unique characters" who have taken up residence within the valley, according to the video game's website. The ability to meet and deepen friendships with so many NPCs is one of the games' major selling points — characters can even seek out an eligible singleton to pair up with. With so many characters to keep track of, it's easy to forget who likes what gifts, and where they can be found. In Stardew Valley, what are Abigail's favorite gifts, and her usual locations? Plus, Stardew Valley rumors involving Abigail and the Wizard.
'Stardew Valley': Abigail's favorite gifts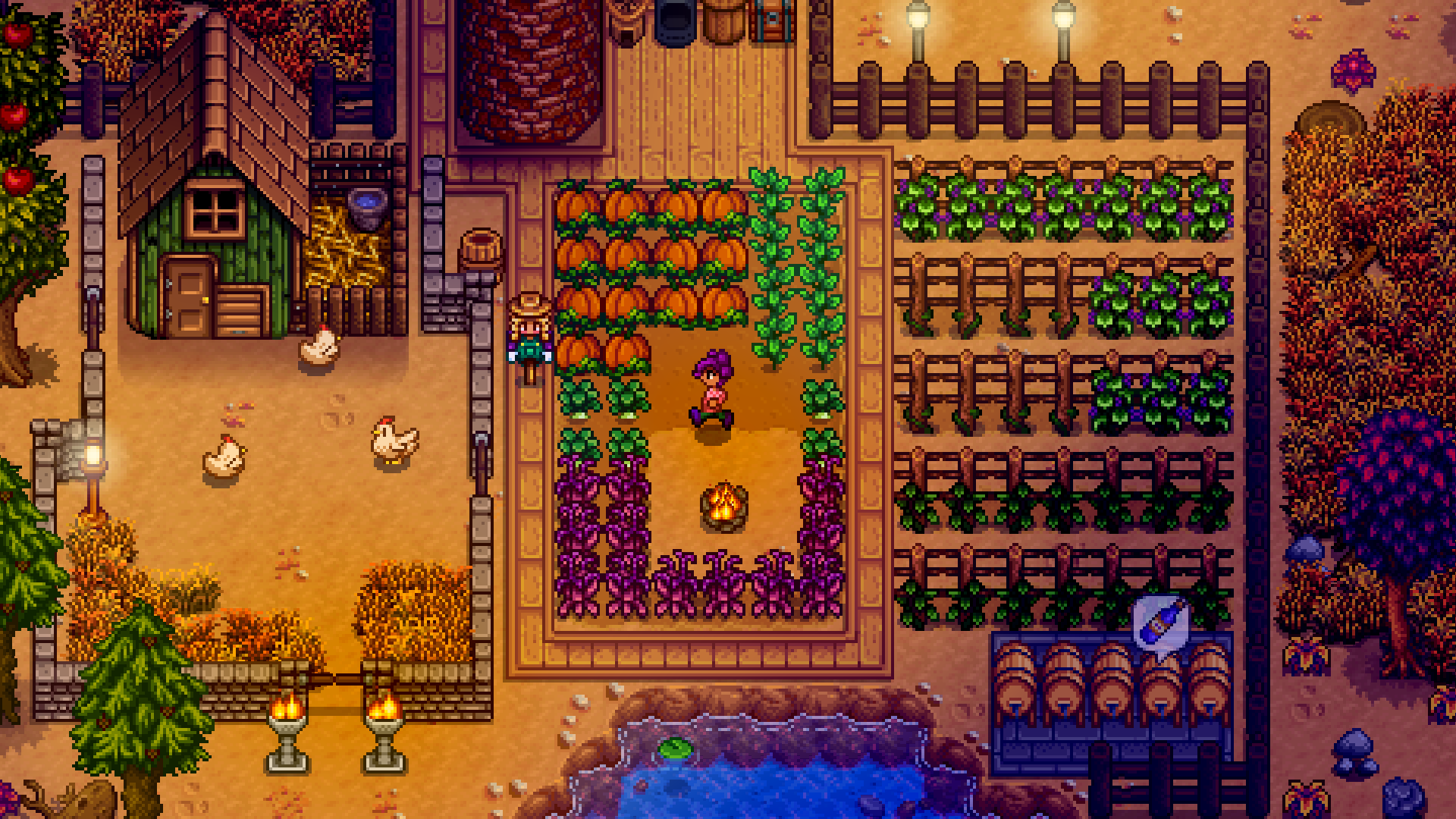 RELATED: 'Valheim': Coffee Stain Studios Dishes On Iron Gate's Success, Winning Formula
Stardew Valley's Abigail is ostensibly Pierre and Caroline's daughter, and one of the villagers eligible for courtship and marriage. She has purple hair and seems generally interested in the occult.
"Abigail lives at the general store with her parents. She sometimes fights with her mom, who worries about Abigail's 'alternative lifestyle,'" read ConcernedApe's original dev update for the Stardew Valley NPCs.
"Her mom has the following to say: 'I wish Abby would dress more appropriately and stop dyeing her hair blue. She has such a wonderful natural hair color, just like her grandmother did. Oh, and I wish she'd find some wholesome interests instead of this occult nonsense she's into.' You might find Abigail alone in the graveyard, or maybe out in a rainstorm looking for frogs," it continues.
Abigail shares the same universal loves, likes, neutrals, and negatives as most other NPCs, although she does have some specifics.
In Stardew Valley, Abigail's most-loved gifts include amethyst, banana pudding, blackberry cobbler, chocolate cake, pufferfish, pumpkin, and spicy eel.
She likes quarts, and is neutral towards most foraged goods, including all mushrooms, daffodils, dandelions, ginger, hazelnut, leek, snow yam, and winter root.
Be sure not to give Abigail gifts in the form of sugar, all eggs, all fruit, and vegetables except for hops, pumpkin, tea leaves, and wheat. She dislikes all of these things, and additionally hates clay and holly.
The characters' locations and schedule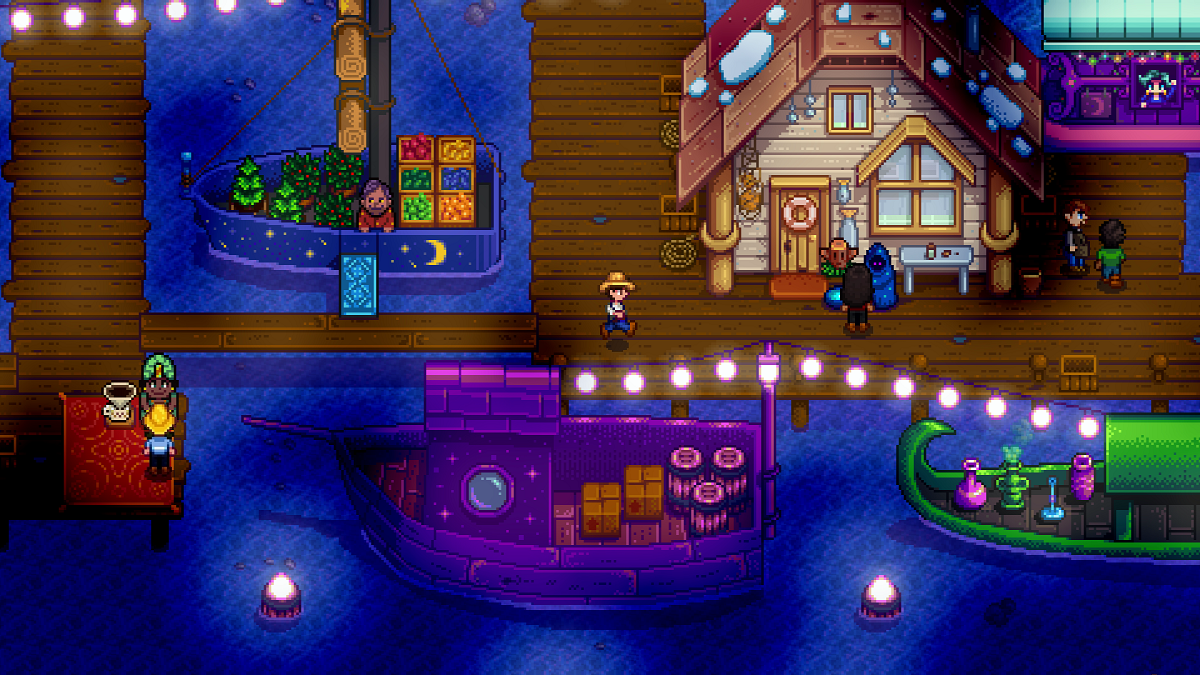 In Stardew Valley, Abigail has a few common locations. If the weather is sunny during Spring, Summer, or Fall, she can be found at the river east of her father's general store, near Joja Mart. If it rains, players will not find her at this location.
On the fourth day of Spring each year, Abigail will head to Harvey's for a checkup. Abigail has a somewhat complex and detailed daily schedule, which players can explore in-depth here.
'Stardew Valley': Are Abigail and the Wizard related?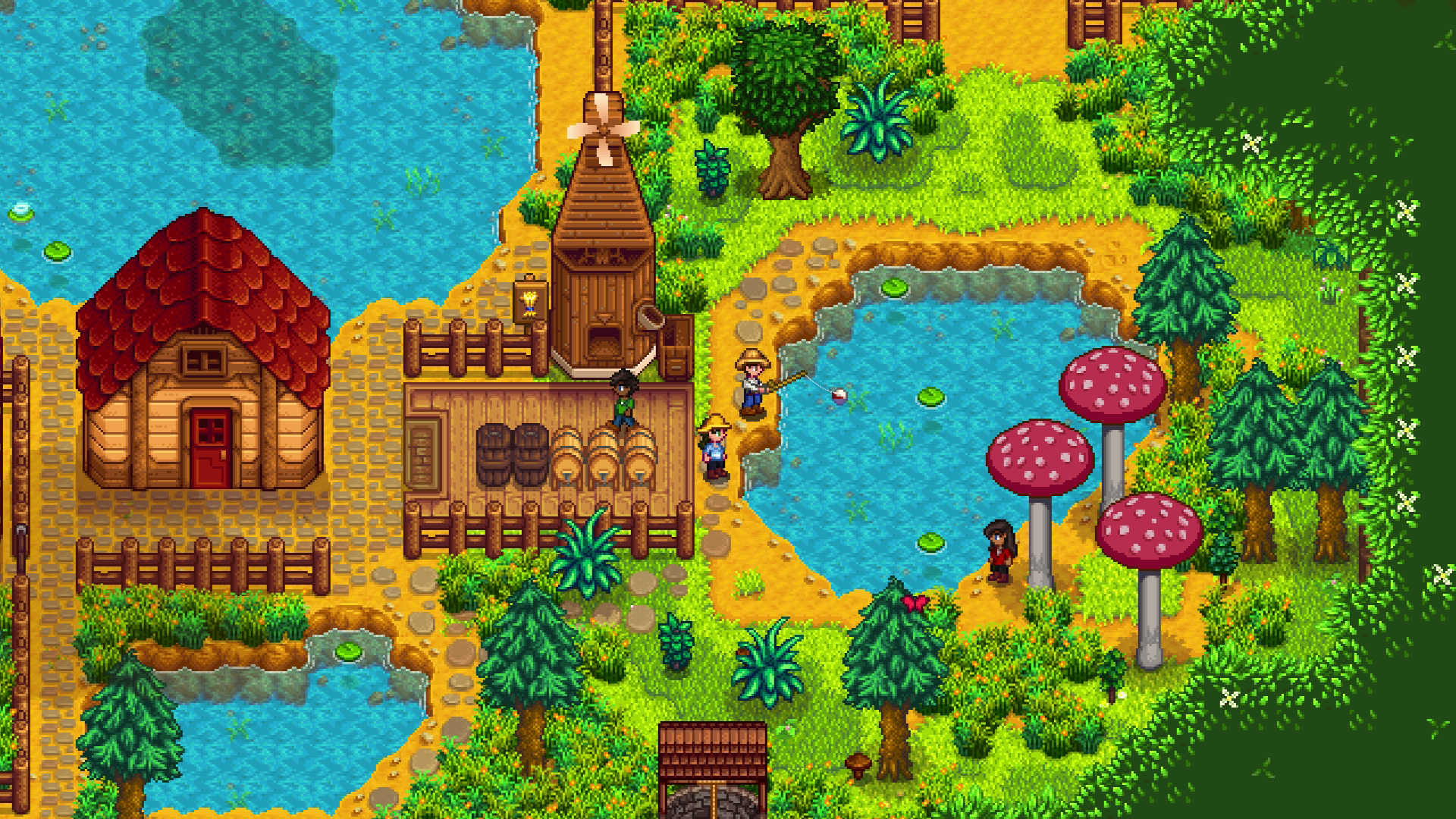 There are plenty of secrets and theories when it comes to Stardew Valley and the relationships between various characters. One such theory centers on the idea that Abigail and the Wizard are father and daughter, as opposed to Pierre.
Fans point out Abigail's interest in the occult, as well as her hair color — however, Caroline suggests her hair is dyed. Others have pointed out that Pierre confesses a concern that Abgail isn't his daughter.
What's more, the Wizard will also tell players that he believes one of the townsfolk is his daughter, and Caroline reveals that she used to walk to the Wizard's tower in secret.
While nothing is confirmed, some fans are firmly convinced that Stardew Valley's Abigail is the Wizard's daughter.