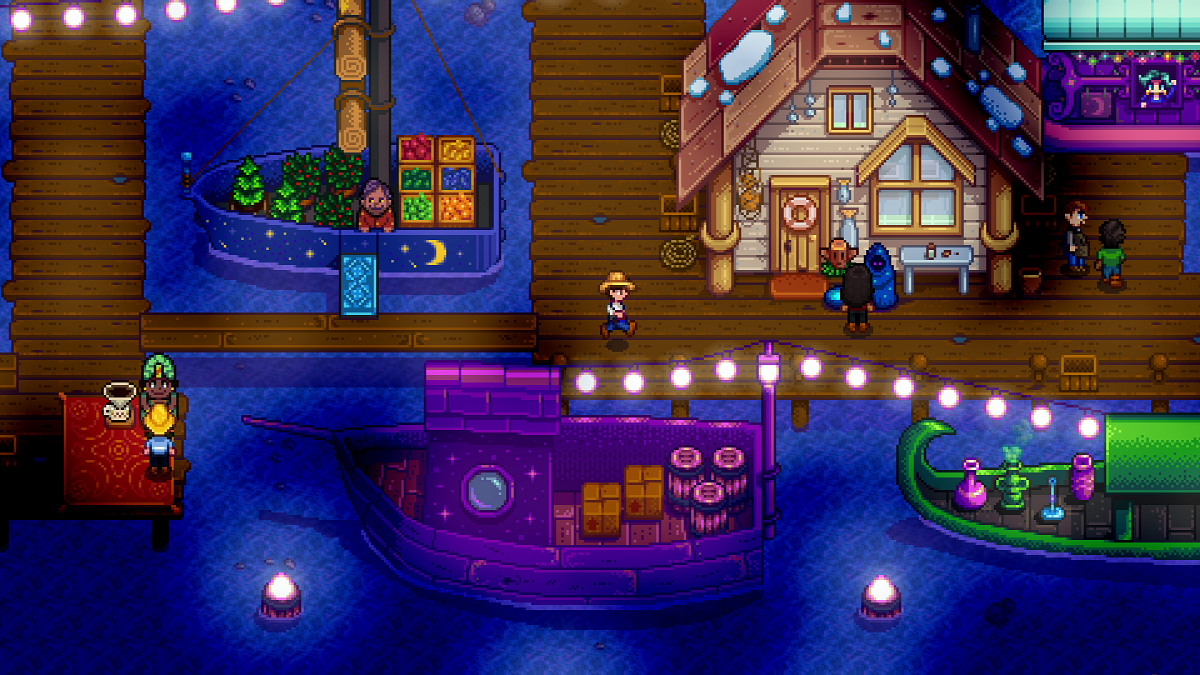 'Stardew Valley': ConcernedApe Teases New Game Announcement — 'Another Pixel Art Game'
'Stardew Valley' creator ConcernedApe teased new information about his upcoming projects during the stream for the 'Stardew Valley' Cup.
Stardew Valley came out over five years ago and has remained one of the most beloved farming simulators out there. Eric Barone, better known as ConcernedApe to fans of the game, made the entire creation on his own from the ground up — an incredible feat. But he's not done yet when it comes to making games. In fact, ConcernedApe teased that his newest project may be nearing completion as he considers an announcement date. What's more, the legendary developer may be finished providing updates to his first game. 
'Stardew Valley': Eric Barone teases in-universe game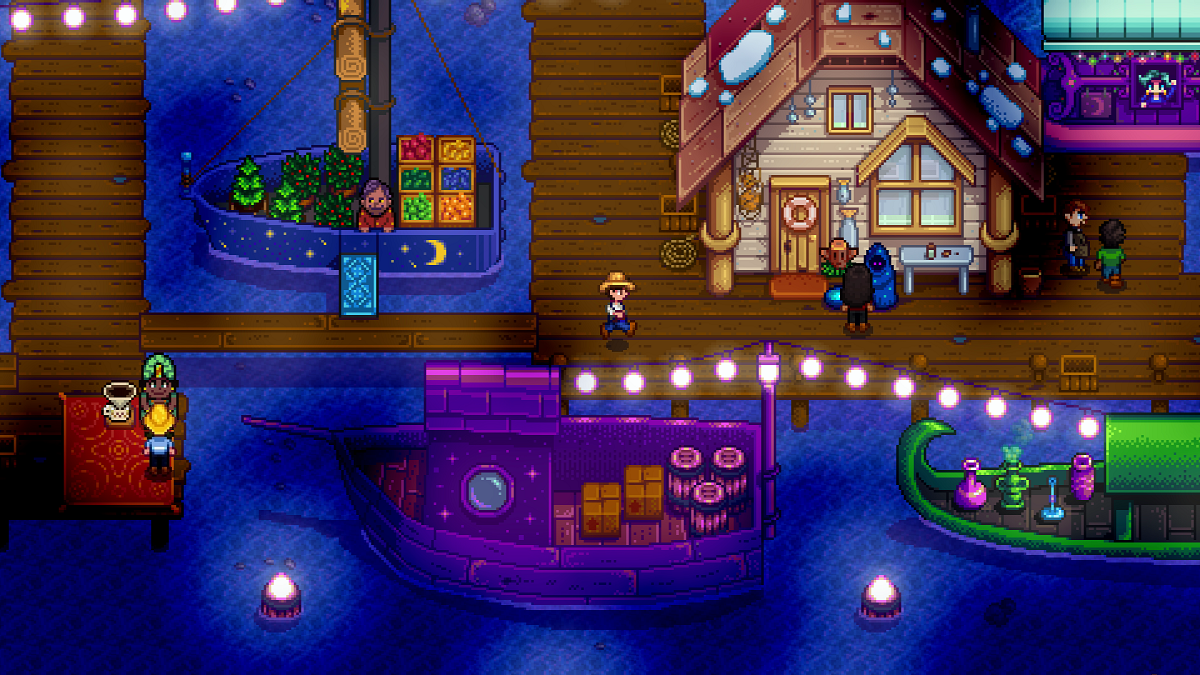 Stardew Valley is a work of art, and it's incredible that a single developer made it on their own. So perhaps it comes as no surprise that fans have been begging Eric Barone, AKA ConcernedApe, for information on future projects. Barone has previously explained that he is working on new projects, and that one of them takes place within the Stardew Valley universe.
"Yes, I'm actually working on a couple of new projects. One takes place in the world of Stardew Valley, but is not a farming game. The other, I'm not 100% sure about the world yet, but it will tie into Stardew Valley in some way," Eric Barone tweeted in 2020. 
"In general, I've been approaching this game with the goal to surpass the quality of every aspect compared to Stardew Valley… art, music, sound, narratives, etc… and I think I have been achieving that so far. I just have to put in the 1000's more hours of work necessary to finish it," he told IGN. 
Now ConcernedApe is teasing that the game may be nearing an announcement date — something fans have been eagerly awaiting. 
"I may announce it fairly soon, what it is – no-one knows at this point," Barone explained during the Stardew Valley Cup Twitch stream.
"What I will say is it's another pixel art game, a top-down perspective similar to Stardew Valley. And in some ways, it is kind of similar to Stardew Valley, but it's not a farming game. It's something different," he added.
ConernedApe may be finished with updates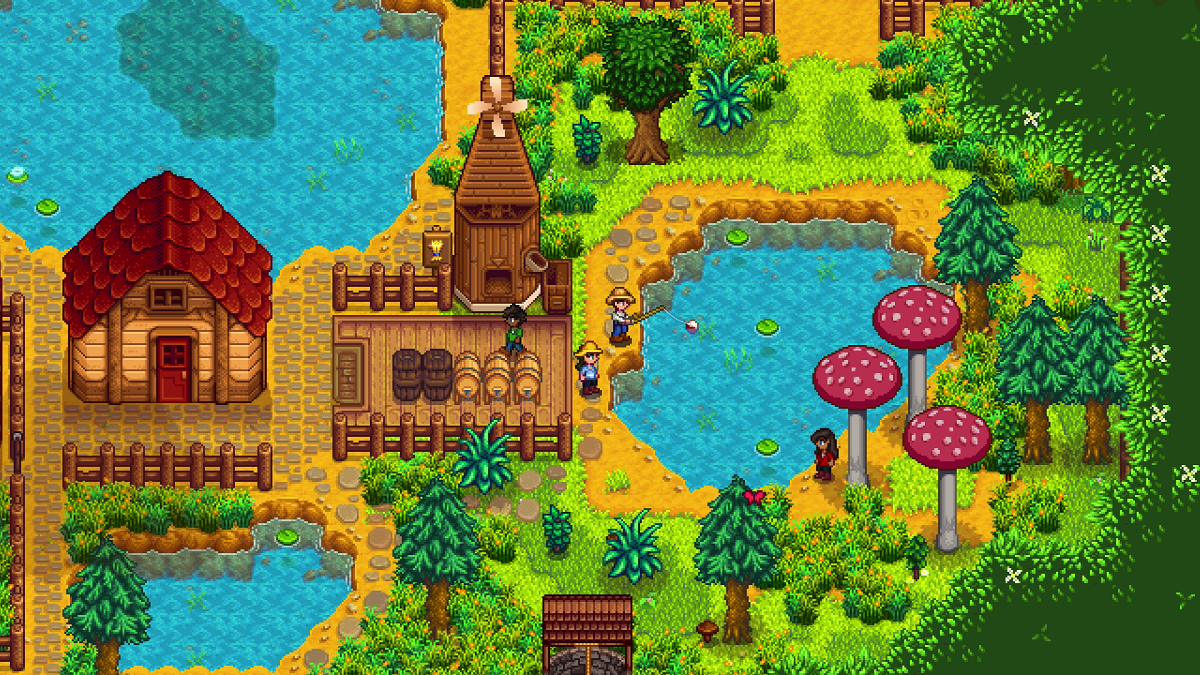 With Stardew Valley's big 1.5 update out for nine months, Cocnernedape is realizing that he may be finished with updates for the hit game. And that's definitely not something any fan could hold against him — ConcernedApe has put an incredible amount of time and love into his game over the last five years, and has carefully listened to community feedback to boot. 
"I'm not saying there's going to be another Stardew Valley update. I don't even know at this point. Right now I am focused on my next game. So, we'll see," the dev told fans during the stream.
While ConcernedApe did not explicitly close the door on future updates, it sounds like it may not be a priority for some time. 
The 'Stardew Valley' cup announces a winner
ConcernedApe and streamer Unsurpassable Z teamed up to bring fans the first-ever Stardew Valley Cup on September 4. The event included four teams competing over three hours on co-op maps to complete the most challenges from a list of more than 100 tasks. 
ConcernedApe donated a $40,000 prize pool to the event, and commentated the competition alongside Unsurpassable Z. The winning team split $28,000, second place took $10,000, third $4,000, and fourth $1,600. 
First place won by a team named "Sandy's Candies," with a total of 661 points. The team consisted of players TheHaboo, brandiganBTW, lilsimsie, and Fuzzireno.