How Starring in 'Swordfish' Helped Halle Berry Prepare for 'Monster's Ball's' Intense Love Scene
Halle Berry might not have done her love scene with Billy Bob Thornton in 'Monster's Ball' if it wasn't for one scene she did in 'Swordfish' that helped prepare her for the scene.
Monster's Ball helped put Halle Berry in the conversation with Academy Award winners. The film earned her an Oscar for best actor, and is seen as one of her most powerful performances to date.
However, Berry wouldn't have starred in the film if she didn't do Swordfish, which prepared her for Monster's Ball in a major way.
Halle Berry once denied the rumors that she got paid a bonus for going topless in 'Swordfish'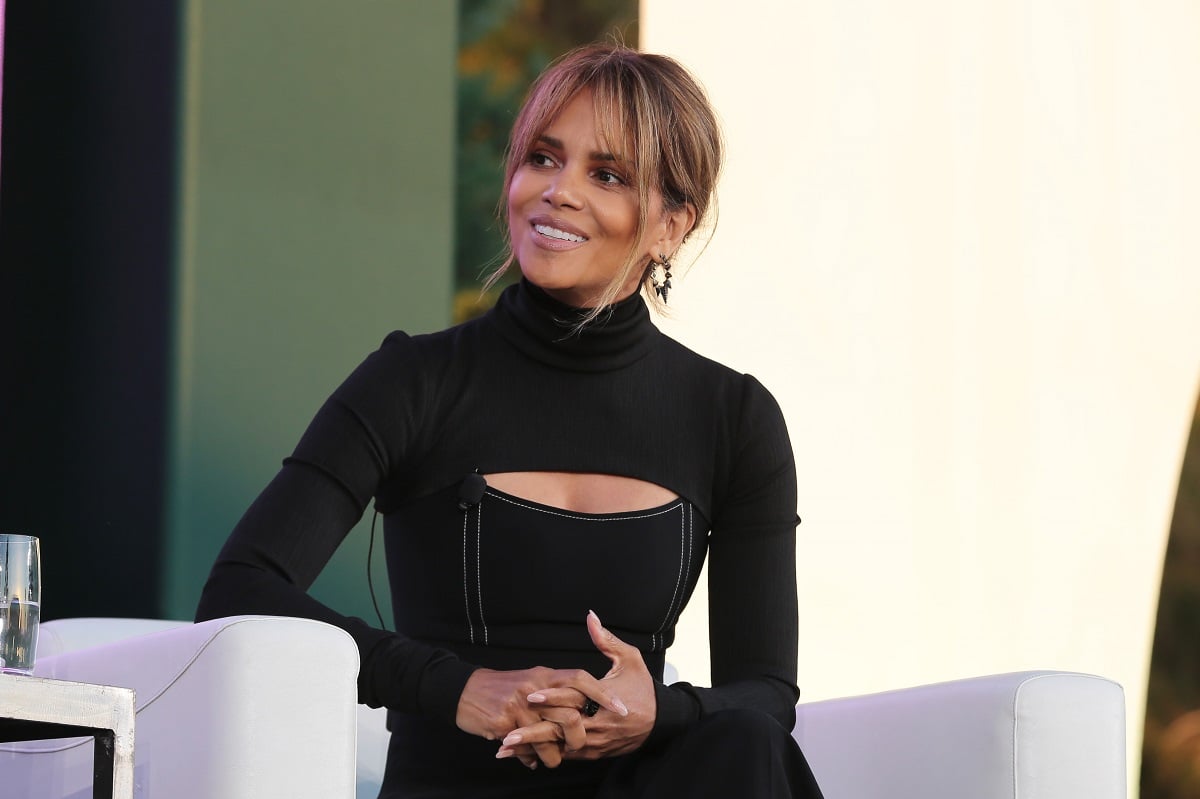 It was once reported that Halle Berry was convinced to go topless for Swordfish for a higher salary. ABC News reported that the film's director, Domenic Sena, told New York Daily News that Berry was paid an extra $500,000 to disrobe. The Guardian asserted that another producer on the film, Jonathan Krane, insisted the rumors were true. He noted it was why many actors didn't want to do Swordfish, including Berry.
"[Halle Berry] also didn't want to do this. But, somehow, and it had to do with a number of things (including money), she agreed to do it," Krane said. "I'm being real frank with you – I don't like it. I've made 43 films that I have produced and I don't think I've had a naked girl in any of them until this."
But another producer on Swordfish, Joel Silver, denied those rumors.
"There was never a discussion about it," Silver said. "It's crazy. We did not pay her half a million to go topless. Can you imagine negotiating that?"
Berry also alleged that the rumors started by her producer and director were false.
"In my last movie, Swordfish, I showed my breasts for the first time, and the producer told the press this lie that I got more money for the part — $250,000 for each breast," Berry told The New York Times. "Well, if I were charging for them, it would be a lot more than $500,000."
How 'Swordfish' prepared Halle Berry for 'Monster's Ball's' intense love scene
Berry reportedly got a hefty payday for Swordfish with a salary of $2.5 million. But Swordfish's contributions to her career also came in the form of preparing her for her Oscar-winning role. Berry asserted that her going topless in Swordfish was essential to her being able to do the love scenes in Monster's Ball.
"But I probably wouldn't have been able to do the sex scene in Monster's Ball if I hadn't shown my breasts in 'Swordfish," she confided.
Before shooting the scene, there were also some requirements that her co-star, Billy Bob Thornton, needed to meet.
"I would only do it if Billy Bob agreed to be as naked as I was," she revealed.
The Catwoman star admitted the upcoming scene frightened her, but she pushed through it anyway.
"We shot the sex scene on Day 19 of a 21-day shoot. I always say Billy Bob and I dated for three weeks and then we had sex," Berry said. "The sex scene scared me completely, but courage comes in strange ways. I look at it now and I think, 'Who is that girl up there?'"
Halle Berry wanted to do 'Monster's Ball even if it ended her career
Berry felt such an attachment to the Monster's Ball script that she felt the need to do it no matter what. In an interview with Vanity Fair, the actor explained where that attachment came from.
"I intrinsically knew who that character was, what she was struggling with, her brokenness, her fracturedness. I understood the battle," Berry said.
She was even eager to do the film even when others around her advised against it.
"But then people around me said, 'Ooh, it's a very low-budget movie. It's very risqué.' There's some sexual components to it that maybe you don't want to do. The subject matter, it's got a lot of racial components to it. I don't know if you want to touch this," she continued.
But whereas other actors might have turned down the role for those reasons, that didn't scare Berry away from the role.
"And I thought, 'If this ends my career,' like many people thought it would, I thought, 'well, I'm going to end my own career on my own volition,'" Berry felt.