Stassi Schroeder Having a Destination Wedding Was a Calculated Move
For fans of Vanderpump Rules, Stassi Schroeder's destination wedding is definitely a topic of frequent conversation. The 31-year-old is having a luxurious destination wedding in Rome, Italy and she has been documenting a lot of the planning publically. But, Schroeder has made it clear that she's far from a traditional bride. She's been candid about the fact that she originally didn't even want to have bridesmaids. In fact, her friends basically had to coerce her into having a bridal party.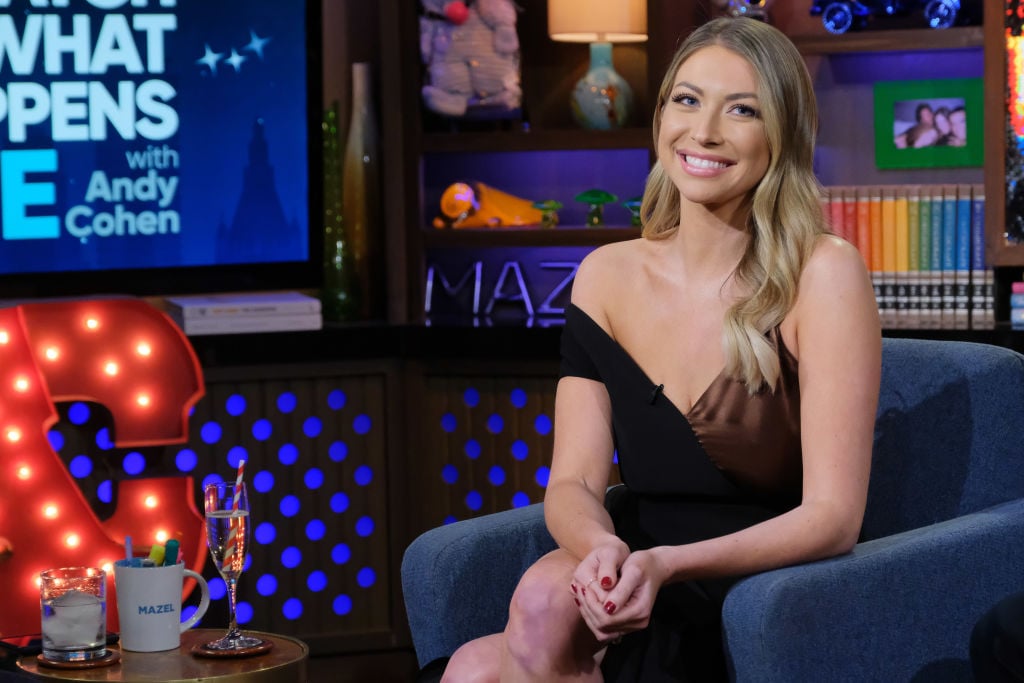 Schroeder has also been forthcoming about how she always pictured her wedding as an intimate affair. As someone who isn't the biggest fan of crowds, she couldn't imagine hundreds of people attending her special day. Her fiancé, Beau Clark, wasn't keen on the idea of having a huge wedding either. But, as a public figure, Schroeder knew that her guest list could easily climb into the hundreds if she wasn't careful. To combat this issue, the Vanderpump Rules star made the decision to have a destination wedding. She knew that tying the knot overseas would severely limit the number of people who were able to successfully attend her special day.
Why Stassi Schroeder settled on a destination wedding in Italy
In her Basic Bride column for Glamour, Schroeder went into detail about the strategy behind her destination wedding. "I really just want to celebrate with the friends and family that my fiancé and I love the most, so it's an intimate experience for everyone. Because of that, we knew we couldn't have our wedding in L.A. We would hurt too many people's feelings! People could say, 'Why wasn't I invited? I live right down the street!' So that's one reason we settled on a destination wedding in Italy," Schroeder shared.
The Vanderpump Rules cast member knows that attending her wedding will be a serious commitment, and that's just the way she wants it. However, she confessed that, because of the location, she understands that some people she invites, inevitably, won't be able to make it. But, Schroeder has made her peace with that. "Our friends and family have to take off work, buy flights, get a hotel. You really have to commit. It's a little difficult to be there. Our feelings will not be hurt if they can't come, either. We understand that we're asking a lot, so there would be no bad blood if someone told us, 'I'm sorry, I just can't make it.' We totally understand," Schroeder shared.
Will Schroeder invite Vanderpump Rules cast made, Kristen Doute to the wedding
Her loved ones choosing to make the trip to celebrate with her and Clark makes the experience even more special to the reality tv star. She's looking forward to making lifetime memories with her friends and family as she celebrates starting a huge, new, chapter in her life. By keeping the guest list small and the wedding overseas, she is going to be able to curate the wedding experience that she's always wanted. We're sure that Vanderpump Rules fans can't wait to see snippets of her big day. Furthermore, we know they're chomping at the bit to see if Schroeder will invite fellow cast member and ex-best friend, Kristen Doute.