Stassi Schroeder Claps Back to Claims That She's Holding Her Wedding Over Kristen Doute's Head
For diehard Vanderpump Rules fans, the feud between Stassi Schroeder and Kristen Doute has been the talk of Season 8. While the two used to be thick as thieves, their relationship has seemingly crumbled over the last few months. Things have gotten so bad that Doute's attendance at Schroeder's wedding is in question. Schroeder has been planning her destination wedding in Rome, Italy for months now. The 31-year-old has been sharing some of her planning processes with her fans and even has a wedding planning blog with Glamour called Basic Bride.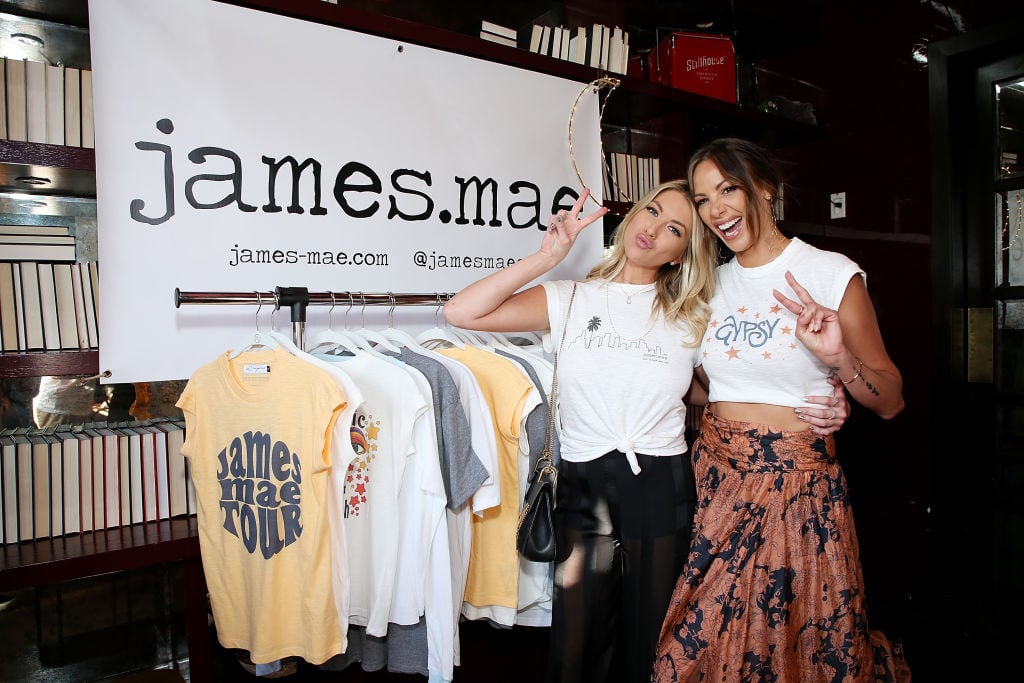 Schroeder has made it clear that she wants her wedding day to be an intimate affair. In fact, a large part of why she chose to have a destination wedding is to keep her guest list very small. Schroeder and her fiancé, Beau Clark, have tried their very best to keep their guest list under 100 people. Schroeder has been adamant that she only wants her closest family and friends there. But, one person who is still TBD on the guest list is Doute. Given their recent feuding, Schroeder isn't sure if she wants to invite her fellow castmate and fans are giving her a pretty hard time about it. Some people have even gone as far as to say that Schroeder is teasing Doute with a potential wedding invite. The rumors have apparently taken quite a toll on Schroeder.
Stassi Schroeder says people questioning her about Kristen Doute is stressful
"At this point, the most stressful thing is actually all the speculation about whether or not Kristen Doute will be invited. The headlines and comments on my Instagram do upset me at times. People will say, 'You're a really bad friend, and I hope you invite Kristen.' Or ask, 'Are you just holding this over her head?' No, I'm not holding an invitation over anyone's head. It's already hard enough making a guest list in private, but to have it public with so many opinions from strangers takes a toll emotionally," Schroeder shared in her recent blog post with Glamour.
Will the feud be squashed in time for the big day
Ultimately, Schroeder just doesn't have a definitive answer about whether or not she wants Doute there for her big day. As the drama is still unfolding on screen, she wants to make sure she has all the information before she makes her final decision. Furthermore, she's made it clear that just because someone is on Vanderpump Rules with her doesn't mean they're going to automatically land an invitation to her wedding. Schroeder just wants to be surrounded by the people she loves and who love her back.
Will Doute score an invite to the destination wedding
"The truth is, I just don't know yet, but my heart wants Kristen there. I am praying and hoping that we get to a good place where we understand each other. But I have no idea how this year will go. I have no idea if we'll be getting along. I have no idea where our relationship will be. We might end up watching this season of Vanderpump Rules and be even more angry with each other. And why would I invite someone who's angry with me to one of the most important days of my life?" Schroeder shared. We guess Vanderpump Rules fans will just have to wait and see how things unfold from here.