Stassi Schroeder's Pregnancy Being Announced Right After Exiting 'VPR' Is No Coincidence, Speculates Danny Pellegrino
2020 has been a rollercoaster year for Stassi Schroeder. First, she gets fired from Vanderpump Rules for racist remarks and shortly thereafter, she announces her pregnancy. But was the announcement just a ploy for good press? Some fans think so. They think Schroeder hired a crisis management team to help to clean up her mess. They point out that almost immediately after her firing, positive stories like the pregnancy announcement made their rounds on the media circuit, leading to suspicions.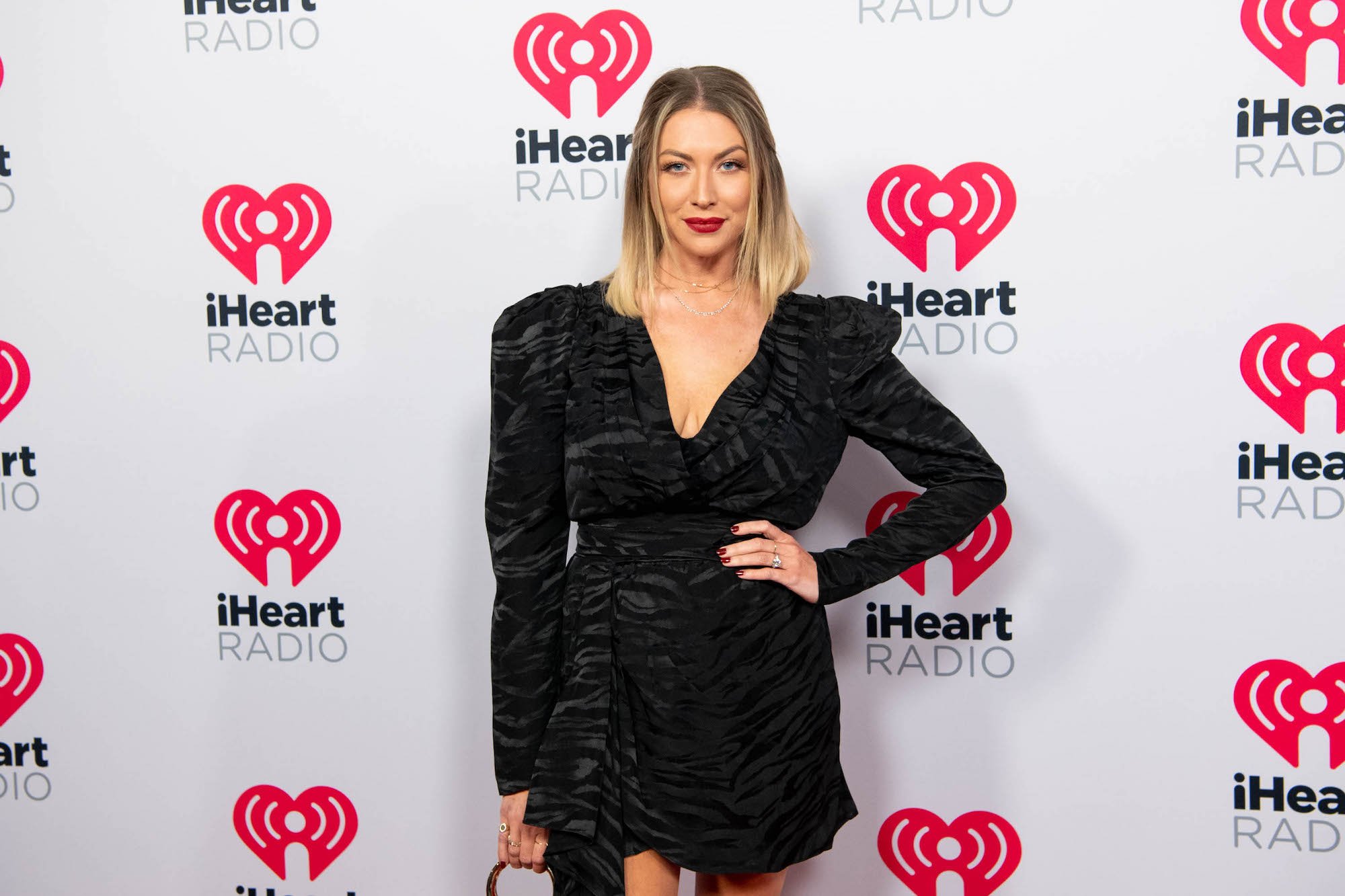 Why was she fired?
In June, Bravo announced that Schroeder, along with her castmate Kristen Doute, would not be back for the next season. Insider claims the pair were fired for racist comments, most recently reporting fellow cast member Faith Stowers, a Black woman, to the police for a crime she wasn't involved in.
Schroeder was also dropped from her public relations team and several lucrative sponsorships. She apologized on her Instagram claiming, "I am going to continue to look closer at myself and my actions- to take the time to listen, to learn, and to take accountability for my own privilege."
Crisis management?
The pregnancy announcement, so soon on the heels of being fired, has raised some eyebrows. Most notably from Danny Pellegrino. On Pellegrino's podcast, Everything Iconic, available on Acast, he questions if Schroeder hired a crisis management team to spin some positive PR. 
He also questions the decision to reveal the pregnancy when Schroeder is only early in her first trimester. He also notes that shortly after her firing, there were several stories about Schroeder and fiance Beau Clark, showcasing their love affair.
Pellegrino advises his listeners to be "smart media consumers" and consider why the pregnancy announcement happened so soon, and the reasons for the influx of positive Stassi stories.
Boy or Girl?
Controversy or not, Schroeder made it clear she was moving on when she took to Instagram to reveal the sex of her baby. With a picture of her cradling her belly and Clark holding a pink onesie she captioned, "We're having a baby girl."
With well-wishes pouring in, none may be more surprising than the one from Scheana Shay. While the pair seemed more like frenemies during their time on Vanderpump Rules, Shay insists that they are closer now and talk more than ever. In fact, she reveals that Schroeder sent her a heartfelt message regarding her own miscarriage. She said she was grateful for Schroeder's concern, noting that being pregnant and thinking of miscarrying would be difficult.
Moving On
She may no longer be on Vanderpump Rules, but that won't stop Schroeder from moving on. TMZ reports that Evolution Media, the production company for Bravo, is in talks to work with her in the future. 
Us Weekly spoke to Lisa Vanderpump and asked if rumors were true that Schroeder was getting her own reality show. Vanderpump nixed the rumors stating, "unfortunately it's not true, false rumor." 
Schroeder has also worked as an influencer, and because of her influencer status on social media, it's only a matter of time before she finds a company looking to work with her.
The end of 'Vanderpump Rules'?
Amid the firings of Schroeder and Doute, two other cast members were let go. Newbies Max Boyens and Brett Caprioni were kicked to the curb because of past racial remarks. Now fans of the show are wondering if another season will even take place. While renewal is still up in the air, if the show does go on, no one knows when filming will be able to start.  The coronavirus (COVID-19) pandemic has simply put a halt to all production.
With these major cast shakeups, there will definitely be changes in store for Vanderpump Rules. However, there's no doubt that Stassi Schroeder will find a way to get back in the mainstream media's attention.