'Station 19' Receives a New Time Slot After the 'Grey's Anatomy' Finale
It's time to make some changes to your calendars, Station 19 fans. ABC plans to shift its Thursday night schedule a week after the Grey's Anatomy Season 16 finale airs on April 9. So what time will Station 19 Season 3 be on starting April 16? Here's what you should know.
What time will 'Station 19' Season 3 air on April 16?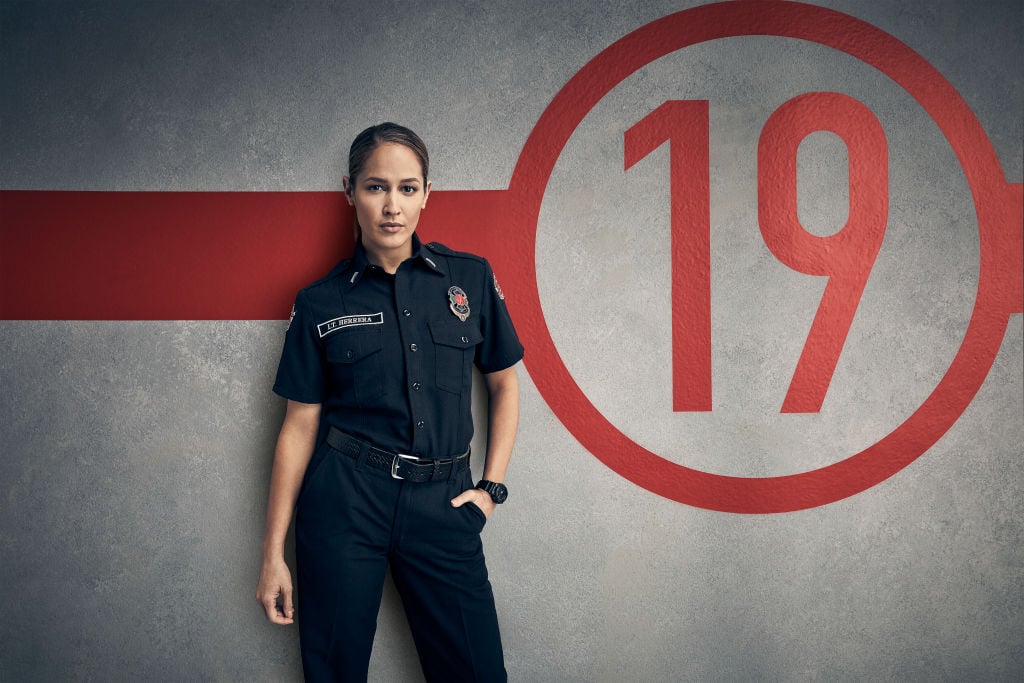 On April 9, Deadline reported Station 19 will return to its 9 p.m. EST time slot on Thursday, April 16. The schedule change will continue through the third season finale on May 14. New episodes of the firefighter drama will also be followed by How to Get Away With Murder Season 6 at 10 p.m. EST, per usual. As of this write-up, ABC has yet to announce the replacement for Station 19's 8 p.m. EST slot.
The decision to move Station 19 back by an hour may surprise some fans. As you may know, the Grey's Anatomy spinoff previously held onto the 9 p.m. EST block for its first two seasons. Then in November 2019, the network switched Station 19 to 8 p.m. EST, which was originally the slot saved for Grey's Anatomy.
When speaking with Deadline at the time, showrunner Krista Vernoff revealed the switch allowed "organic opportunities" for crossovers between Grey's Anatomy and Station 19. Meanwhile, the third season of Station 19 became the show's most-watched season and ranked No. 1 in the Thursday night 8 p.m. EST time slot for the 18-49 demo. So hopefully, rankings are not affected by the change and fans continue to tune in.
Why is 'Station 19' receiving a new time slot midway through season 3?
In mid-March 2020, Grey's Anatomy shut down production due to the coronavirus (COVID-19) pandemic. Then by the end of the month, the Shondaland series revealed it would not resume production, cutting the 16th season by four episodes. This caused the Grey's Anatomy season finale to air early on April 9.
"We are disappointed that we don't get to complete our storytelling this season," Vernoff tweeted on March 27. "The good news? 1621 plays like a satisfying finale! It's not where we planned to end, but it's beautiful & the questions that linger we will answer next [season]."
The Grey's Anatomy and Station 19 showrunner also promised fans the firefighter drama would continue as planned. "We shot #Station19 earlier this year!" Vernoff wrote on Twitter. "You get to see all 16 episodes!!" Meanwhile, the final episodes of HTGAWM are on track to air as scheduled.
Without Grey's Anatomy Season 16, there would be a gap in Shondaland's TGIT block. So it makes sense to fill in the slot. But even if some viewers are disappointed by the time change, Station 19 can still get excited about new episodes past the third season. On March 11, ABC announced the show's renewal through season 4.
"Krista Vernoff is a sharp, superb storyteller and we're so grateful to her — along with the talented cast and crew — for all they've done to make Station 19 thrive this season," ABC entertainment president Karey Burke said, per The Hollywood Reporter. "This addictive, rich show is hitting series highs this year for a reason, and we can't wait to deliver more great stories to our passionate audience."
Read more: 'Grey's Anatomy' and 'Station 19': Do Fans Love or Hate the Excessive Crossovers?