Is 'Station 19' Season 4 Renewed or Canceled? Shondaland Fans Can Rest Easy Now
The third season of Station 19 stunned Shondaland fans when the show took over the prime 8 p.m. EST time slot, originally dominated by the flagship series, Grey's Anatomy. After the drama premiered season 3 on Jan. 23, 2020, many individuals were split when they realized they were in for more crossover episodes than previously expected. So will there be a season 4 of Station 19? Despite the concerns, viewership has remained strong. So the decision to renew or cancel Station 19 for another season will not surprise you.
Will there be a season 4 of 'Station 19'? ABC renews the 'Grey's Anatomy' spinoff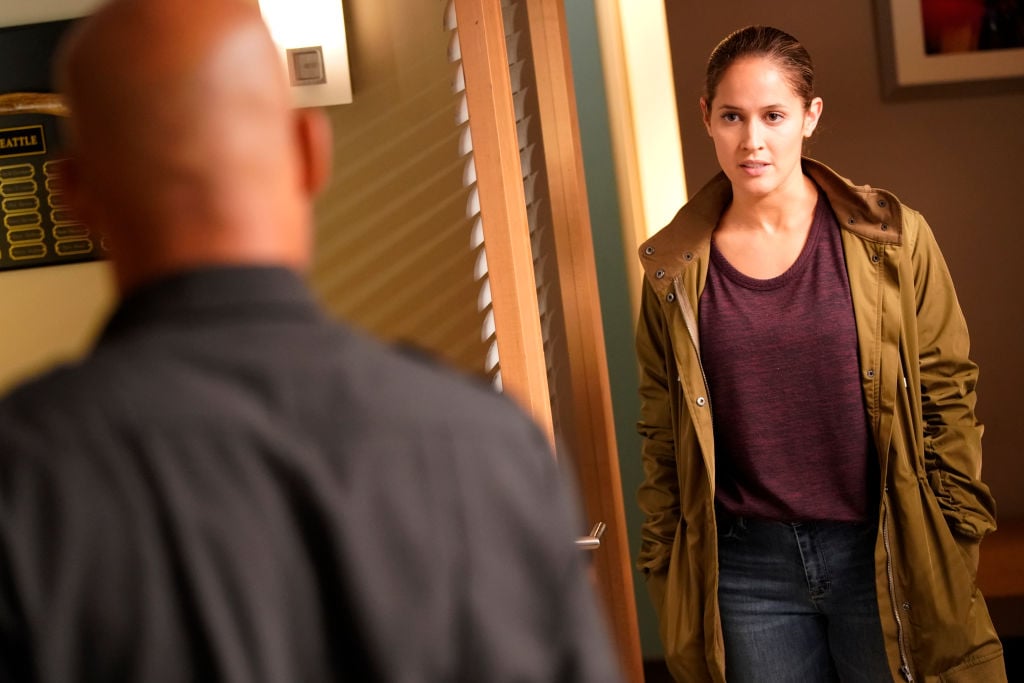 Back in May 2019, Krista Vernoff became the showrunner for Station 19 and Grey's Anatomy. At the time, Station 19 was renewed for its third season. Meanwhile, the flagship series secured a renewal through season 17.
"I'm thrilled to continue at the helm of Grey's Anatomy, and I'm honored and energized by the opportunity to run Station 19, as well," Vernoff said at the time. "To expand upon the world Stacy McKee created, and further merge it with the world of Grey's, is an exciting challenge."
In the end, Vernoff crushed the challenge. On March 11, ABC renewed Station 19 for its fourth season. In a press release, the network announced the series is experiencing its "most-watched" season yet, ranking as the No. 1 program in the 8 p.m. slot for adults 18-49 on Thursday nights. 
"Krista Vernoff is a sharp, superb storyteller and we're so grateful to her – along with the talented cast and crew – for all they've done to make Station 19 thrive this season," ABC Entertainment President, Karey Burke, said. "This addictive, rich show is hitting series highs this year for a reason, and we can't wait to deliver more great stories to our passionate audience."
So if you were worried about the future of Grey's Anatomy and Station 19, don't fret. The two Shondaland shows are in no danger of being canceled for the 2020-21 season.
When will 'Station 19' Season 4 be released?
As of this write-up, it's too early to tell when Station 19 Season 4 will be released on ABC. We're still in the middle of the third season, with plenty of drama left in the current season. Fans can also look forward to four more "substantial" crossovers between Station 19 and Grey's Anatomy, per The Hollywood Reporter.
Meanwhile, it's a bit difficult to predict when the fourth season of Station 19 could potentially premiere. The first three seasons don't follow a distinct pattern. Season 1 started airing in March 2018 and season 2 was released in October 2018. Then as mentioned, the third cycle of Station 19 began in January 2020. So for now, fans will just have to wait and see what ABC decides to do with Station 19 Season 4.
Regardless of when the fourth season picks up again, we know Vernoff — and the rest of the Station 19 crew — will continue delivering their best with the current season. And with the early renewal, fans can let out a sigh of relief — or perhaps a shriek of fear. Remember Shondaland shows are known for their cliffhangers. So get ready. It's going to be a wild ride.
Read more: 'Grey's Anatomy' and 'Station 19': Do Fans Love or Hate the Excessive Crossovers?