'Station 19' Season 5 Promo Trailer Dropped These 3 Clues About the Premiere
The ABC Grey's Anatomy spinoff, Station 19, finally dropped their season 5 promo trailer, and there's a lot to unpack in that short 30-second clip. The Station 19 Season 5 premiere is another crossover event with Grey's Anatomy Season 18 premiere. While many fans are unhappy about the combined trailer, eagle-eye viewers found three crucial details about the upcoming episode and Station 19 cast.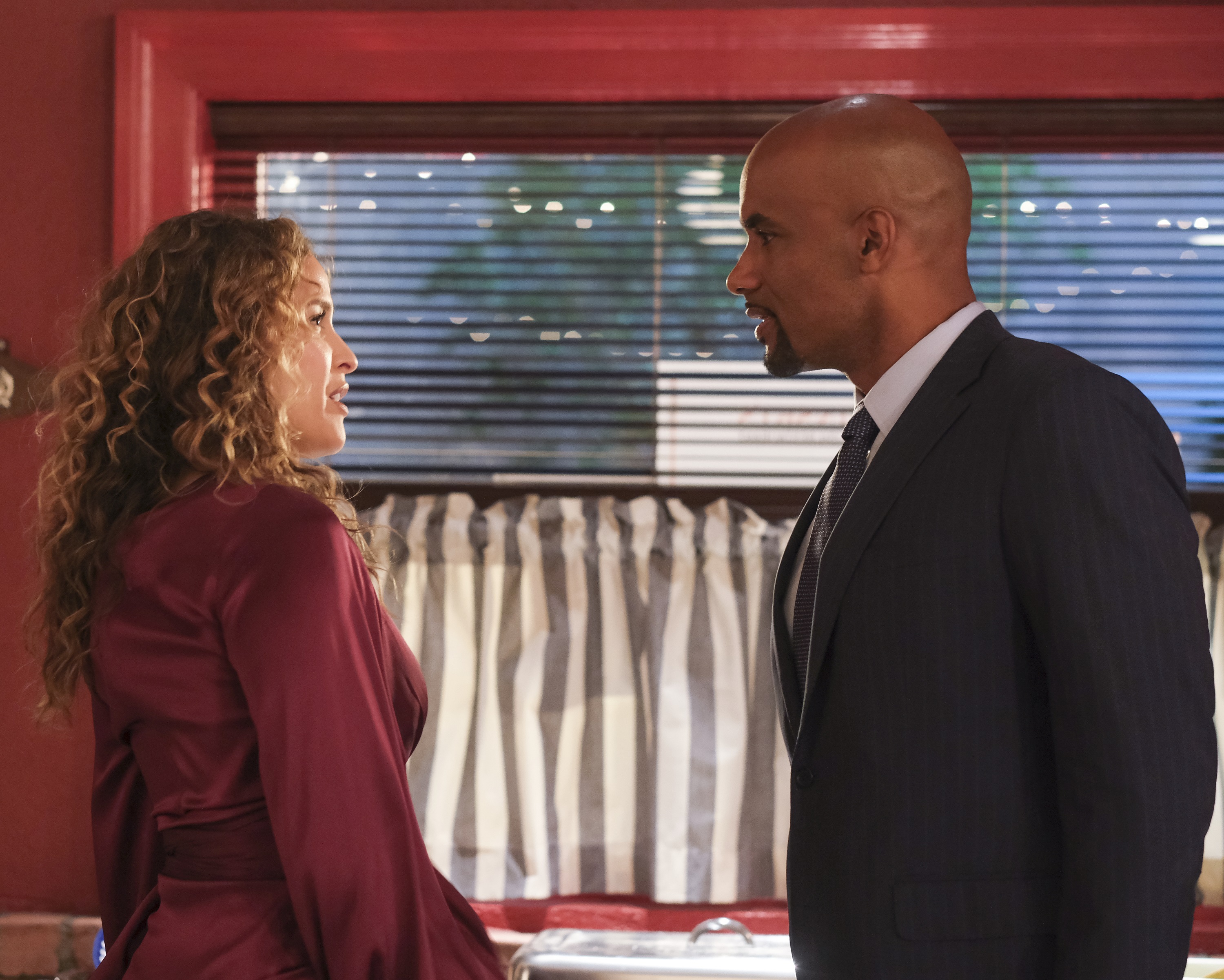 When does 'Station 19' return in 2021?
Station 19 Season 5 premieres on ABC on Sept. 30, 2021, at 8 p.m. EST, before Grey's Anatomy. Danielle Savre returns as Maya Bishop with her new wife, Carina DeLuca (Stefania Spampinato). Although Carina is not in the Station 19 Season 5 trailer, she returns as a series regular. Jaina Lee Ortiz also returns as Andrea "Andy" Herrera with Robert Sullivan (Boris Kodjoe). Although when we last saw the couple, Andy was furious at him for throwing Maya under the bus and causing her demotion from the captain.
Jason George also returns to the Station 19 Season 5 cast as Benjamin "Ben" Warren. His on-screen wife from Grey's Anatomy, Miranda Bailey (Chandra Wilson), is sure to make several appearances since she renewed her contract with the long-running medical drama. Barrett Doss returns as Victoria "Vic" Hughes, and Okieriete Onaodowan returns as Dean Miller. Grey Damon reprises his role as Jack Gibson, and Jay Hayden returns as Travis Montgomery. Plus, ABC upgraded Carlos Miranda from recurring to series regular for season 5 for his role as Theo Ruiz.
'Station 19' has a new captain in the season 5 trailer
When the Station 19 Season 4 finale concluded, viewers thought that Robert Sullivan became the new captain. The episode ended with the firefighters receiving a text message from the fire captain relieving Captain Bishop of her duties as leader of the battalion. However, in the Station 19 Season 5 promo trailer, there's a brand new face; Captain Beckett. 
The only reason viewers know his name is with a quick pause on the trailer to see the name on his tag. Fans hope that the new person is only an interim captain until everything is settled and Maya takes her rightful title back.
Something is wrong with Maya's name tag
Speaking of Maya Bishop, it looks like the fire chief demoted her in the Station 19 Season 5 promo trailer, but it might only be temporary. She doesn't have a new name tag yet. Instead, something is over the spot where it should read "Captain" on her uniform. It looks like a dark-colored piece of tape, but fans find it odd that she wouldn't get a new tag. The new captain has two bars on the collar of his shirt to represent his position as captain. Plus, Maya has only one bar to indicate she is a Lieutenant; however, nowhere on her uniform does it say "Lieutenant Bishop."
'Station 19' Season 5 trailer skips the aid car again
The last thing viewers noticed when watching the Station 19 Season 5 promo trailer was that the aid car is delayed again. The situation that put Maya in a predicament to be demoted might happen again. Instead, the new captain directs his team to transport a patient on foot to the hospital without waiting for the aid car. Fans want to know if that directive from the new captain is also against the protocols. Could it be the thing to help Maya Bishop regain her title? 
ABC renewed Station 19 for Season 5 on May 10, and it premieres on Sept. 30, at 8 p.m. EST on ABC.