'Steel Magnolias': How Did Dolly Parton End Up With a New Job After Filming?
Country star Dolly Parton once revealed she had a new career by the time she finished with 1989's Steel Magnolias. And no, it was not a reference to her transition into acting. What craft did Parton hone for the movie that also led to personal requests for free services in real life?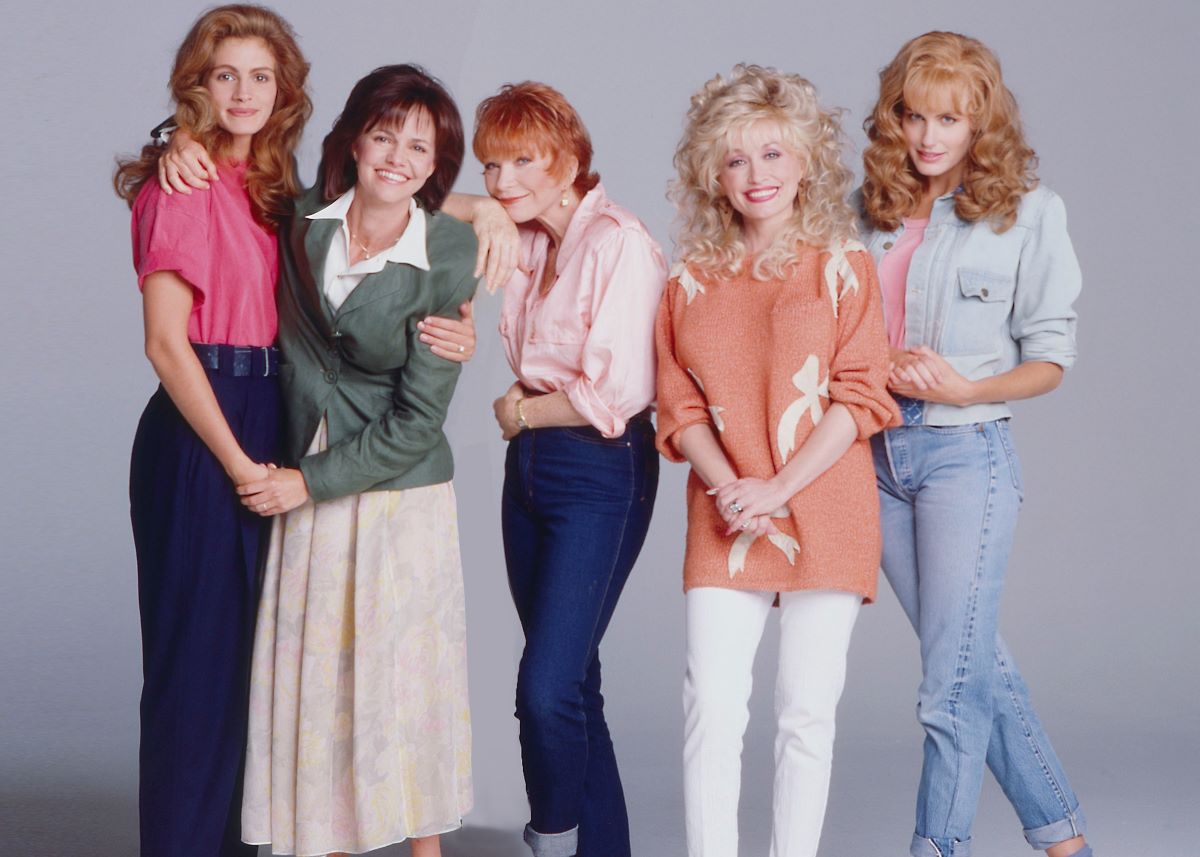 Truvy Jones in 'Steel Magnolias'
Even in a stellar ensemble of experienced icons in acting, the country star stood out. She nailed the part of a big-hearted — and big-haired — beautician with a lethargic marriage and a wildly ungrateful son.
Apparently, the film's director didn't like the idea of Parton in the role of Truvy Jones. But that now seems like an opinion many fans would strongly argue against. Luckily, it didn't become a big enough issue to require that.
It wasn't Parton's first role, but it's arguably one of her best. The movie won a People's Choice Award for Favorite Dramatic Motion Picture in 1990 and has been a favorite for bittersweet movie fans ever since.
With great lines like, "If you can achieve puberty, you can achieve a past," Parton infused a sassy southern charm into Truvy that not everyone could have landed. And as it turns out, she was so committed to the role, she even went back to school.      
Dolly Parton and Daryl Hannah went to beauty school for 'Steel Magnolias'
To best prepare for their roles as stylish beauticians in Steel Magnolias, Parton and co-star Daryl Hannah – who played Truvy's virtuous protégé, Annelle Dupuy – both attended beauty school.
And Parton once said she truly cut Julia Robert's hair in the scene where new-mom Shelby asks Truvy for an updated hairstyle. That sounds like some serious method acting on each of their parts!
But apparently there's one downside to being involved in such an iconic haircut. Parton revealed she basically had a new job when filming wrapped and word got around to people she knew that she could give haircuts. So, they started lining up for a turn under the "Jolene" singer's styling shears.
"Now I'm having to cut everybody's hair. I've become like a beautician in my own family," she explained in an interview shared by ET. She added, "It's like a job and I'm not getting paid for it."
But as it turns out, it's what Parton would have been doing if she never moved to Nashville, befriended Willie Nelson and other country music makers, and achieved universal superstardom.
Dolly Parton would have been a beautician
While talking to Vanity Fair in 2020, Parton mentioned that she loved playing the part of Truvy in Steel Magnolias because of her career. On why it was the "perfect role" for her, she said, "If I had not made it in the business, I would have been a beautician."
And that would be a decision made out of both necessity and talent. "I would have had to have got discount prices on makeup and hair color and bleach and all that," she laughed.    
Notably, she also mentioned her second career option in an interview with Wendy Williams. She said it's something she's always really liked doing. "I used to do my mother's hair, [and] my sisters' hair when we did special things because I enjoyed that," she explained.
So, even though it became like a job, at least it's something she liked doing. But seriously, who wouldn't want to be able to say Dolly Parton — or Truvy Jones — cut their hair?