'Steel Magnolias' Star Once Bickered With David Letterman on His Show: 'He's a Jerk'
Talk show hosts and celebrity guests do not always get along, and David Letterman has had his share of awkward interactions on his show.
Viewers may remember strained exchanges with guests such as Cher, Madonna, Joaquin Phoenix, and Justin Bieber, but there was also one with a star from Steel Magnolias. According to her, Letterman behaved like "a jerk" during her interview, and he tried to ridicule her.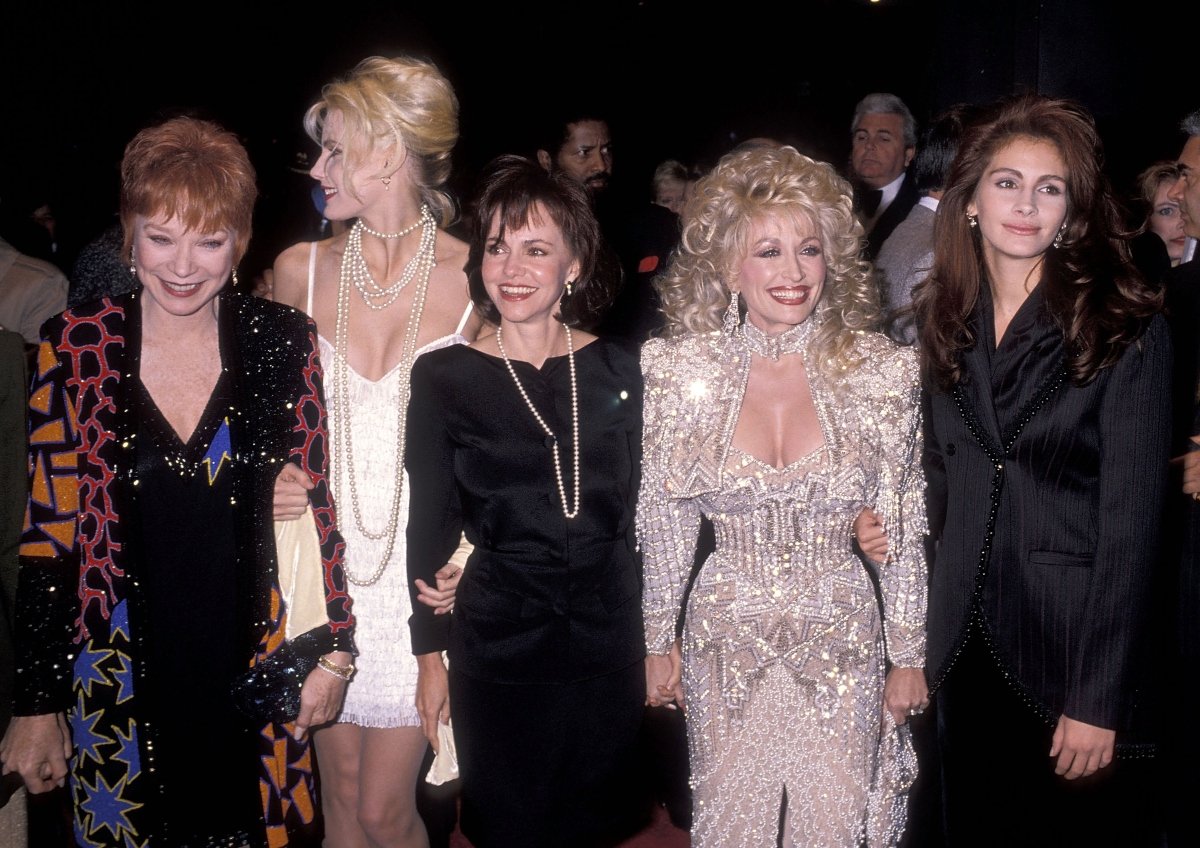 'Steel Magnolias' actor Shirley MacLaine appeared on Dave Letterman's show
In 1988, Shirley MacLaine was an invited guest on David Letterman's late night talk show. She was there to discuss her film Madame Sousatzka and during their chat, things became uncomfortable.
Letterman wanted to know MacLaine's beliefs in past lives, a topic she'd written about in her books. He kept looking over his notes, cracking jokes, and the two engaged a paper-snatching tiff on air.
She expressed that it was too deep to get into in a short talk segment, but Letterman pressed her about it. At one point, MacLaine put her foot down about the subject.
"I've already I said I don't think we can get into it and you keep harping on it," she said. "Maybe Cher was right. Maybe you are an a*shole," MacLaine quipped, referring to his interview with the singer.
Things continued to be tense and by the end of the conversation, MacLaine grabbed Letterman's hair and they kept throwing darts. She implied Letterman had been trying to get on her on his show for three years and he said it'd be another three before it happened again. An old clip of the episode is still viewable on YouTube.
RELATED: David Letterman Banned a Famous Director From 'The Late Show' Afer Catching Him Going Through Meryl Streep's Purse
Shirley MacLaine called Letterman a jerk on 'The Phil Donahue Show'
While promoting Steel Magnolias, MacLaine appeared on The Phil Donahue Show with her castmates in 1989. Donahue bounced questions around among Sally Field, Julia Roberts, Dolly Parton, Olympia Dukakis, and MacLaine, and brought up the Letterman incident.
He suggested MacLaine had seemingly grown tired of being mocked about her interest in past lives and stated she "said a nasty thing to David Letterman." MacLaine took a stance. "Well, he's a jerk! You know," she said.
She defended herself by saying it didn't make her humorless and that she appeared on the late show specifically to talk about her movie, Madame Sousatzka.
MacLaine asserted Letterman wanted to exploit her views about past lives and she saw his jokes on the paper. "And under that I saw, if she won't talk about that, I'm gonna ask her about her brother. That's why I took the paper away from him," she said.
MacLaine insisted Letterman set out to make her look a certain way.
David Letterman had his own take on the interview
In a 1989 profile with Time magazine, Letterman touched on the infamous exchange with MacLaine. He said it really upset him and that she refused to do a pre-interview, making it difficult for him and his team to decipher what to chat about.
"So the talent staff put together a list of four or five questions based on research material," Letterman told Time.
"Then she comes on the program and she brings with her an attitude, which she mentioned early on: 'I guess Cher was right.' (Cher once called Letterman an unprintable name on the air.) I thought that was untoward, needless. And then, when I would ask her the questions, about her past lives or about her book or about her film — projects that she had devoted no small measure of time and effort to — she just couldn't be bothered. So I thought to myself: Why are you on this show, lady? There was not a gun at this woman's head. I have less and less patience for that kind of behavior," he added.
While Cher visited Letterman as a guest multiple times after their tense interview, MacLaine only appeared once.