Steph Curry vs. Seth Curry: Which NBA Star Has the Higher Net Worth?
Golden State Warriors guard Stephen Curry is an accomplished superstar in the NBA. He also has a brother who plays in the league as well and is trying to help his team achieve what Steph already has–winning a championship. After racking up multiple titles a few years back, the Warriors did not make the playoffs for the second straight year but the Philadelphia 76ers Seth plays for did. So Steph said he will be on hand to cheer Seth on as he watches from the sidelines.
For those who are less familiar with Seth, here's what his net worth is compared to his brother's as well as who's older and what sport their other sibling has played.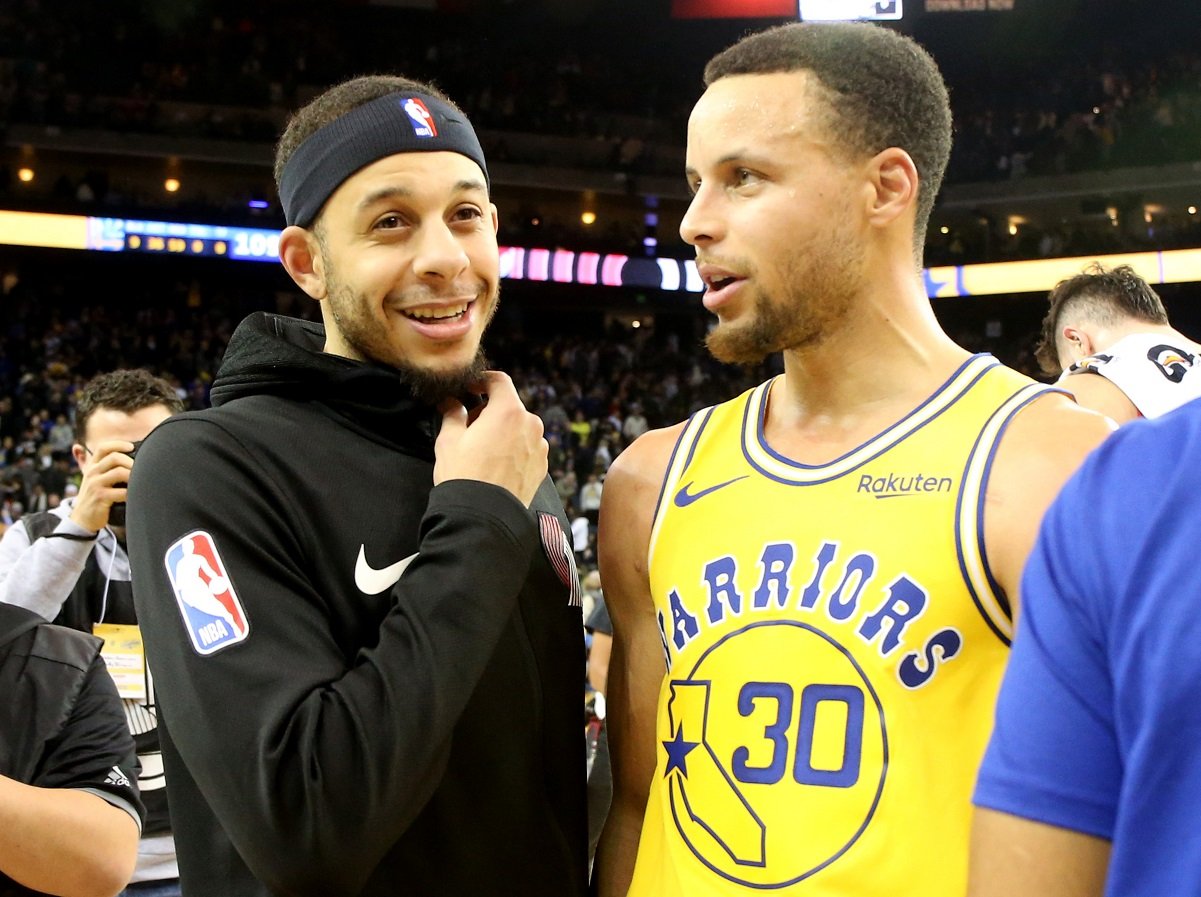 Who's older Seth Curry or Steph Curry?
Steph is the oldest of the Curry brothers. He was born on March 14, 1988, in Akron, Ohio, to Sonya and former NBA player Dell Curry. The family moved to Charlotte, North Carolina when he was a child. After becoming a standout player at Davidson, Steph was selected by the Warriors with the seventh pick of the 2009 NBA Draft. Today, he is regarded as one of the best shooters in the game and has won three championships with The Dubs.
Seth was born on Aug. 23, 1990. Growing up Dell would often take Seth and Steph to watch his games when he played for the Charlotte Hornets and the boys would get to shoot around with the team during warm-ups. Seth attended Liberty University before transferring to Duke in 2010. He was not drafted out of college and began his NBA career with the Memphis Grizzles. Seth then bounced around to several different teams including Sacramento Kings, the Dallas Mavericks, and the Portland Trailblazers before signing with the Sixers in 2020.
Who's worth more?
During his first few years in the league, Steph made around $3 million annually between his NBA salary and endorsements. But times have changed and today he is one of the highest-paid basketball players. Celebrity Net Worth noted that Steph has made a ton of money on and off the court as well with lucrative product endorsements bringing his estimated net worth to $130 million.
His little brother's net worth is nothing to sneeze at but it's not nearly as much as Steph's. According to Celebrity Net Worth, Seth's salary with the Portland Trail Blazers was around $3 million just like Steph's earnings in his early playing days. Unlike Steph, Seth hasn't had major product endorsements yet but winning an NBA Championship in the future may change that. Today, Seth has an estimated net worth of $4 million.
They have one sister, Sydel Curry, who also played sports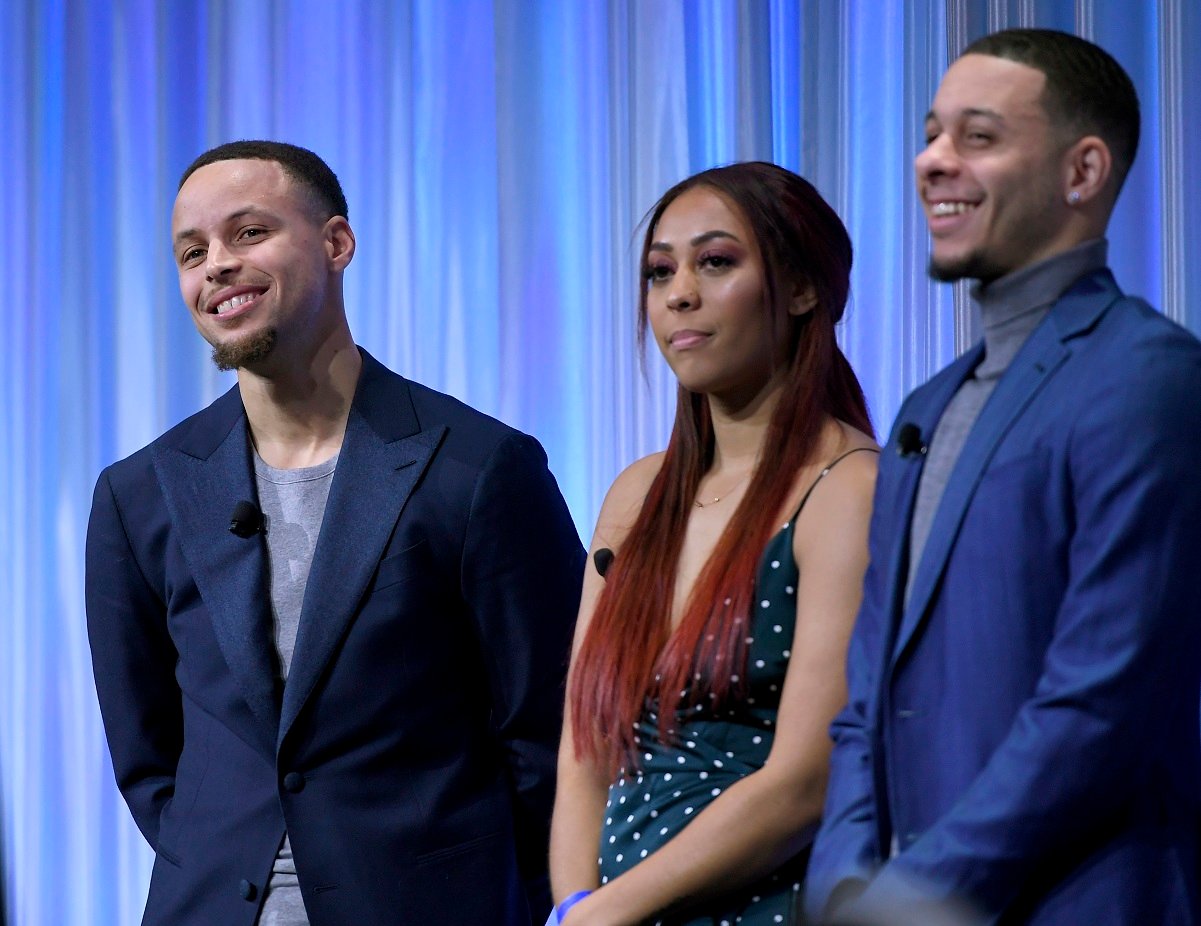 There is another athlete in the Curry family.
Sydel, who was born on Oct. 20, 1994, also played sports in college. She was on the Elon Phoenix women's volleyball team. Her mother played volleyball as well. Sydel started learning the game when she was 5 years old. She served as team captain and four-year starter of her high school team, which won two Southern Section Division IV titles. In 2013, Sydel was named NSCAA High School All-American and Parade Magazine All-American. 
Seth and Steph's sister married NBA player Damion Lee on Sept. 1, 2018.