Why Stephanie Beatriz Won't Be She-Hulk (And the Marvel Actor She's Wants to Work With Now)
Brooklyn Nine-Nine actor Stephanie Beatriz has been name-dropped for an upcoming Disney+ series, She-Hulk. However, she won't be able to play the role. Here's why she can't make it work — plus, the actor from the Marvel Cinematic Universe she wants to act alongside.
Stephanie Beatriz stars in 'Brooklyn Nine-Nine'
Beatriz is best known for her role as Rosa Diaz on Brooklyn Nine-Nine. A main cast member since season 1, her character is one of several detectives at the precinct who is highlighted on the series. Rosa is a tough, no-nonsense woman who is very secretive but has grown closer to her coworkers over time.
In addition to Brooklyn Nine-Nine, Beatriz has been seen in TV shows such as Modern Family and One Day at a Time and had voice roles in Bob's Burgers and BoJack Horseman. She was in the movies Short Term 13 and The Light of the Moon, the latter of which she also executive produced. She next appears in the film adaptation of the musical In the Heights.
Some thought she'd be perfect for 'She-Hulk'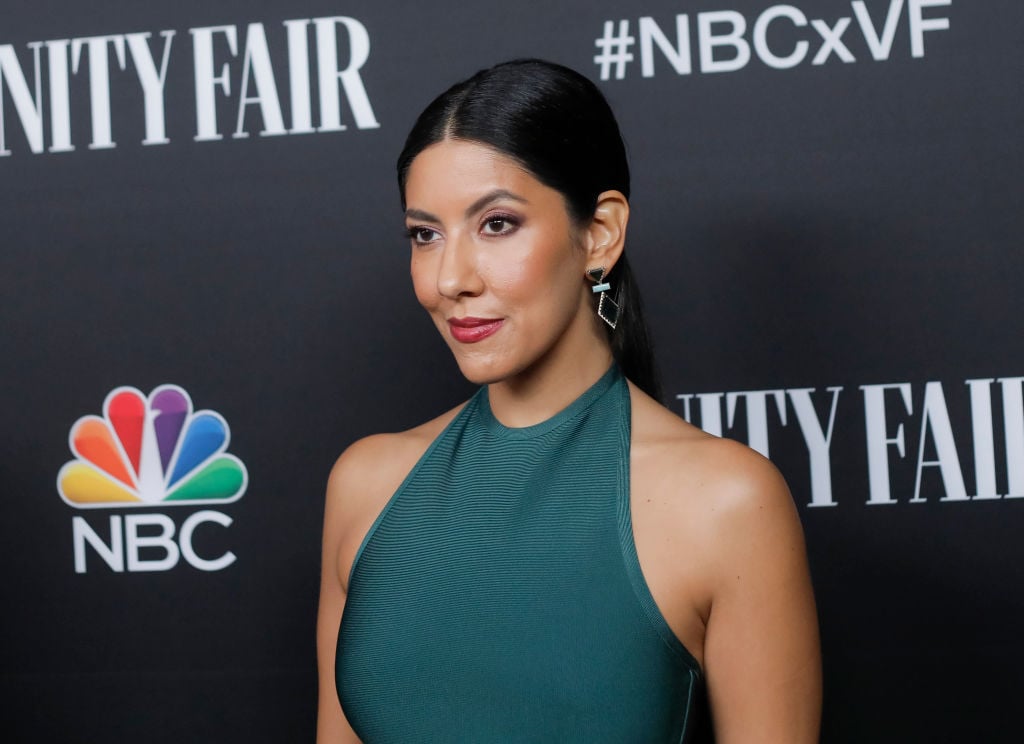 At the D23 Expo in August 2019, a new Disney+ show was announced. She-Hulk will follow the comic book character Jennifer Walters, a lawyer who ends up with similar abilities as her cousin Bruce Banner after a blood transfusion. So far, no official casting announcements have been made.
But there are many people on the internet who feel that Beatriz would make a great choice. And she doesn't disagree. Back in September 2019, the actor told ET, "I would die to play that role. That is so flattering. That is one of the best characters in that universe."
Beatriz says there's a conflict
Was she ever approached for the role? It's possible. "I definitely have upped my workouts since reading some of those things," said Beatriz in the ET interview. However, there is a scheduling conflict, as she explained on February 23, 2020, in response to fan artwork depicting her as the character.
After asking "How do I get my arms to actually look like this," she said, "I think this show starts shooting in August and I'm unavailable because we're shooting season 8 of [Brooklyn Nine-Nine] at that same time." Perhaps she went to her manager/agent about the idea, and they realized it wouldn't work with her schedule.
She wants to work with Chris Evans in a new film
Though she's not going to become a member of the MCU (at least, not yet), there is one Marvel superhero Beatriz would like to work with on a particular project. Chris Evans, Captain America himself, is set to portray the Orin Scrivello, the evil dentist, in an upcoming Little Shop of Horror remake. And Beatriz wants to get her name in there.
"Who's playing Audrey," she asked with a hand-raising emoji, retweeting the news. Beatriz is referring to the main female character and love interest of the florist, Seymour. Apparently, Evans' frequent co-star from the MCU, Scarlett Johansson, is being eyed for that role.
The other actress rumored for 'She-Hulk'
Coming back to She-Hulk, who will play the title character, if not Beatriz? There have been rumors that "an Alison Brie-type" is what executives are looking for. Though not necessarily the actress herself. However, the final season of GLOW should be done shooting by then. Will they ask Brie to do it? We'll have to wait and see.