Stephanie Matto Says '90 Day Fiancé' Pressured Her to Be Intimate More Than Erika Owens Did: 'It Really Psyched Me Out'
Drama and reality TV shows go together like peas and carrots, but TLC's 90 Day Fiance has more than its fair share of headline-grabbing stories. One contestant had a criminal past — which included alleged kidnapping, rape, and child endangerment — that came forward after his appearance on the show. In another dramatic story, fans watched as a contestant appeared to be catfished by a woman who many suspected didn't even exist. These tales have made the surrounding drama more attention-grabbing than the show's actual premise, and the story of Stephanie Matto and Erika Owens is no different. 
The couple represented the first same-sex storyline on the show, but it quickly went downhill. In the aftermath, Matto has spoken out about her experience and the pressure she felt to be intimate.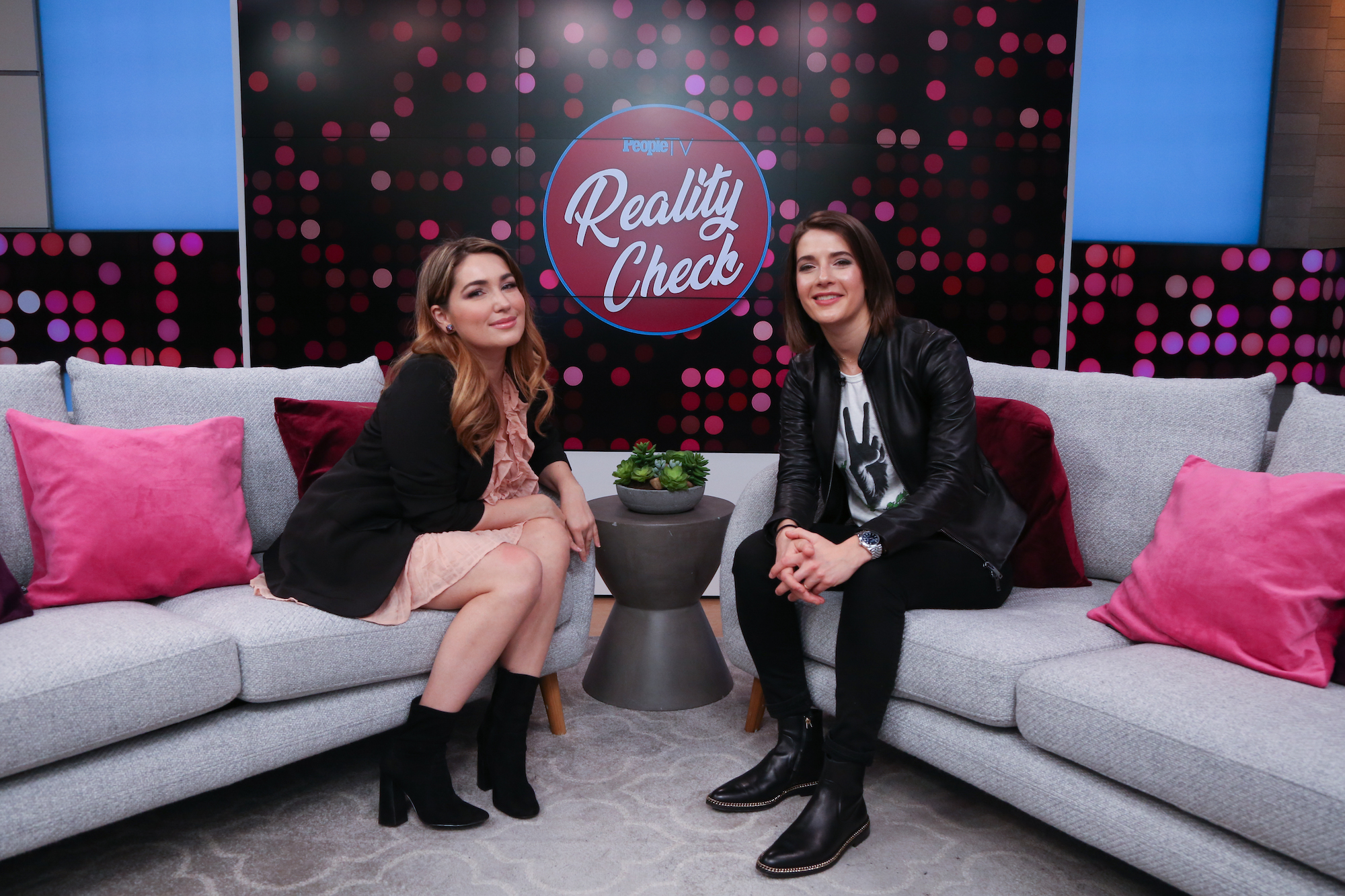 '90 Day Fiance' is a show about long-distance love
If you read TLC's official description for 90 Day Fiance, it doesn't sound nearly as action-packed as the series often actually ends up being. The network describes the reality program as a chance to "follow international couples as they attempt to overcome cultural barriers and family drama while in search of true love that knows no borders." The series looks at couples who are meeting up across long distances with the aid of a K-1 visa, the documentation that allows people from other countries to travel to the United States with the intention of marrying. 
Living together for the first time, the show is designed to show the high-stakes decision that must be made at the end of the 90-day stay when the visa expires: "get married or send their international mate home." 
As one might expect, the pressures of cohabitation coupled with the ticking clock before a decision has to be made often puts the couples in crisis mode. Between navigating cultural differences and questioning their significant other's real motivation for marriage, there are lots of hurdles to overcome. 
Stephanie Matto and Erika Owens caused a stir on '90 Day Fiance' 
Stephanie Matto and Erika Owens broke ground on the show by being the first same-sex couple to be featured. Matto, a 29-year-old content creator, flew from the United States to Australia to meet 24-year-old Erika for the first time. The pair had been building a relationship online before their meet-up, and hopes were high that this story would have a happy ending. Unfortunately, it wasn't meant to be. Once in Australia, Matto expressed jealousy and misgivings about Owens. The pair ended up splitting, and fans were quick to take sides — typically favoring Owens over Matto. 
Meanwhile, Matto insists she was misrepresented on the show and that the real story is more complex than viewers saw. Overall, she regrets getting involved: "I can quite honestly say, I don't like the person I saw on TV." Matto doesn't blame it all on the show's editing, however. She admitted that she was "going through a lot emotionally, mentally, physically" and that it impacted her response to Owens. 
Stephanie Matto felt pressured to be intimate
Part of the struggle that Matto faced was the pressure to be intimate. In an episode of the podcast Strictly Stalking, Matto recounted the horrifying stalker experience she had with a fan who would not leave her alone. The situation escalated to police involvement and made Matto feel unsafe. In the podcast, Matto also talked about her time on the show and how it was influenced by her own past experiences with being sexually assaulted. 

"I've been sexually assaulted in my life so it's like hearing that, like these text messages, it kind of triggers me. I've had very scary experiences in my life and this is reminding me a lot of that," Matto recalled when discussing her feelings about interacting with fans. She also cited this past assault as the source of her anxiety around intimacy, something that came up on the show. "I do not move quickly when it comes to intimacy. People that try to be intimate with me, very early on, will see my knee-jerk reactions," Matto explained. 
Matto says that she felt a lot of pressure while filming, but she was quick to point out the pressure was from the circumstances of the show and not from Owens: "it's like you feel like you're under pressure a lot even though that's not your partner's intention at all. They're not pressuring you. But you feel the pressure from, you know, we're on a TV show about falling in love."