Stephen Colbert Auditioned for Screech on 'Saved By the Bell' But Was Too 'Over the Top'
Today, Stephen Colbert is a successful comedian. He made his name as a Daily Show correspondent, then got his own show, The Colbert Report, satirizing cable news pundit shows. Now he hosts The Late Show with Stephen Colbert every night, even during self-isolation. Imagine how differently his career might have gone had he played Screech on Saved By the Bell.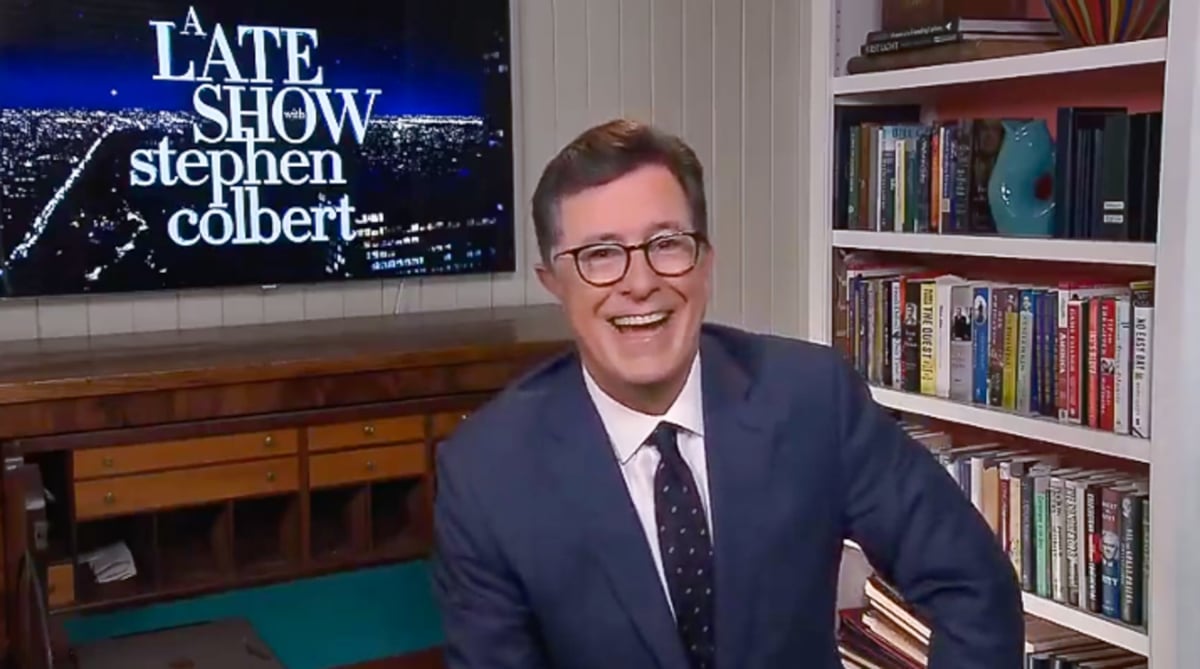 Saved By the Bell is a classic high school comedy that NBC is reviving for its Peacock streaming service. It would premiere as Good Morning, Miss Bliss in 1988. Colbert would get his first credit in a 1993 episode of Missing Persons and then as a regular on the short-lived 1996 Dana Carvey Show. He remembered his audition for the role Dustin Diamond ultimately played on the April 1 episode of The Late Show.
Ryan Reynolds reminded Stephen Colbert of 'Saved by the Bell'
Ryan Reynolds was Colbert's guest, calling in via video chat from his home. They were talking about how they were dressing for TV appearances under self-isolation. Reynolds shared a story about wearing a tie with piano keys to his first job and commented that it was something a Saved By the Bell character would wear. That reminded Colbert of his history with the show.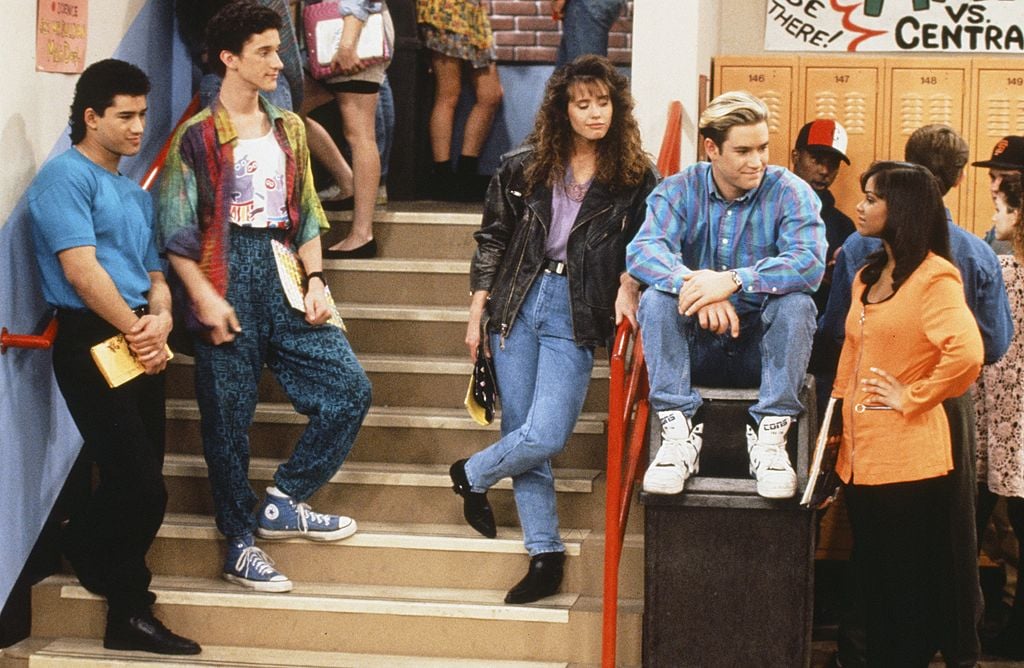 "I auditioned for Saved By the Bell," Colbert said. "That was my first professional audition.1986, they came to Chicago. I was a student at Northwestern University and I don't know, somebody had seen me do something. Somebody had scouted me at the school."
Stephen Colbert read for Screech
Saved By the Bell was a sitcom that aired Saturday mornings on NBC. Most episodes dealt with the rebellious hijinks of Zack Morris (Mark-Paul Gosselaar) but occasionally they had serious episodes about Jesse (Elizabeth Berkley)'s addiction to caffeine pills. 
Screech was the wacky sidekick to cool kids Zack, Jesse, Slater (Mario Lopez), Lisa (Lark Voorhies) and Kelly (Tiffani Thiessen). Colbert must have fit the type in his college days. He was a 22-year-old college senior. Diamond is 12 years Colbert's junior.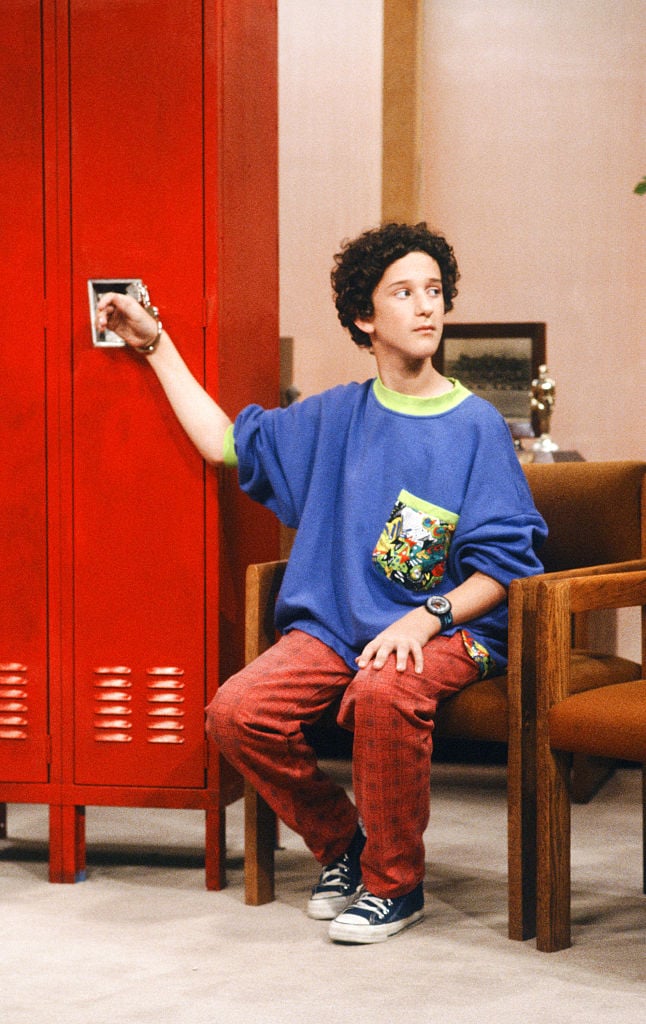 "I got called down to a casting agent on Michigan Ave. in Chicago," Colbert said. "I walk in, they hand me the thing and I was auditioning for a part. Was the character's named Screech? I auditioned for Screech. I'm not joking."
There were limits even for Screech
Diamond's performance as Screech is history, so it wasn't meant to be for Colbert. His Screech would have the trademark high pitched voice and plenty of weird mannerisms. It would not have whatever Colbert was bringing to the audition.
"I audition for this part of Screech and let me tell you how big I was," Colbert said. "Imagine how that character ended up in broadcast. I did my audition and they said to me, 'Um, there's a term you're going to need to know as a professional. It's called over the top. You just went over the top. Don't do that."
Colbert and Reynolds had fun riffing on the idea that Diamond gave a subtle performance.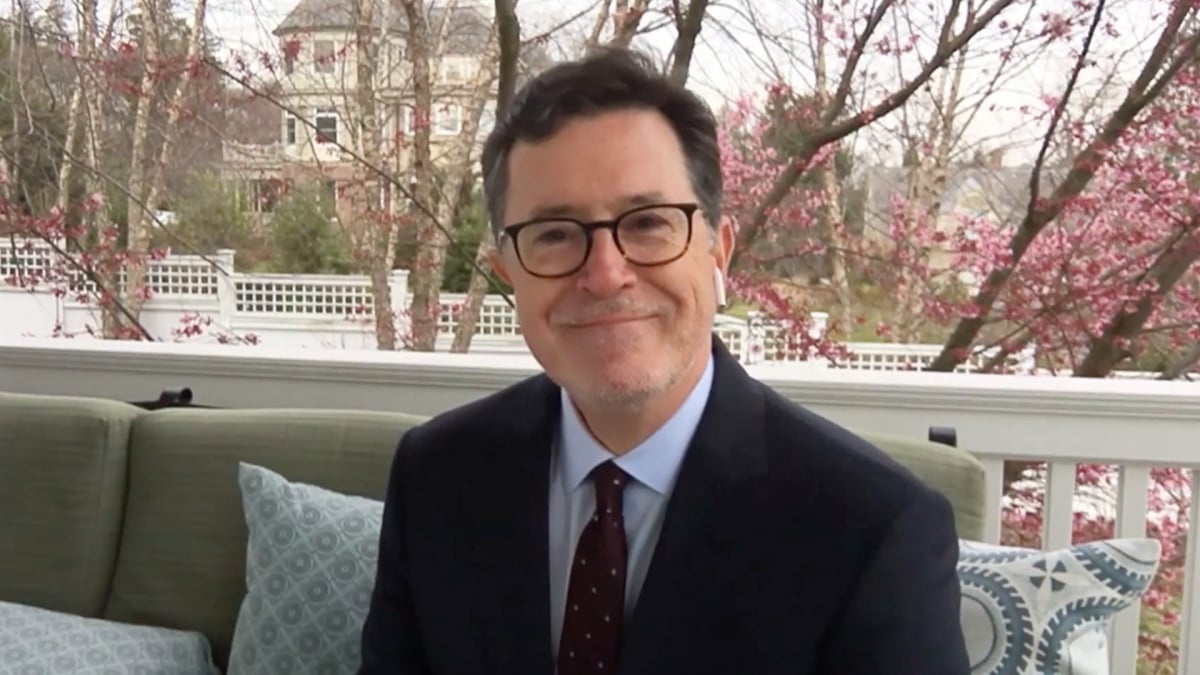 "Then I saw the subtle interplay of status dynamics that Dustin Diamond brought to that part," Colbert said.
Reynolds added, "Screech was not a nuanced role. It was not the My Left Foot role you thought it would be."