Stephen Colbert Is Deaf in His Right Ear Due to a Traumatic Surgery Gone Wrong
Stephen Colbert's childhood involved several tragic events, including long-term hearing loss from a bad surgery, which changed the talk show host's life forever.
Stephen Colbert has a long career in entertainment, and he is not afraid to get political. Originally, the Washington D.C. native did not want to become a comedian. Then, he took an improvisation class while attending Northwestern University, and everything changed.
Before that fateful class, Colbert had different dreams. But a traumatic event changed his life forever and prevented him from pursuing his dream job. Colbert is deaf in one ear. Still, the famous talk show host was able to make a name for himself. 
Stephen Colbert lost his father and brothers when he was 10 years old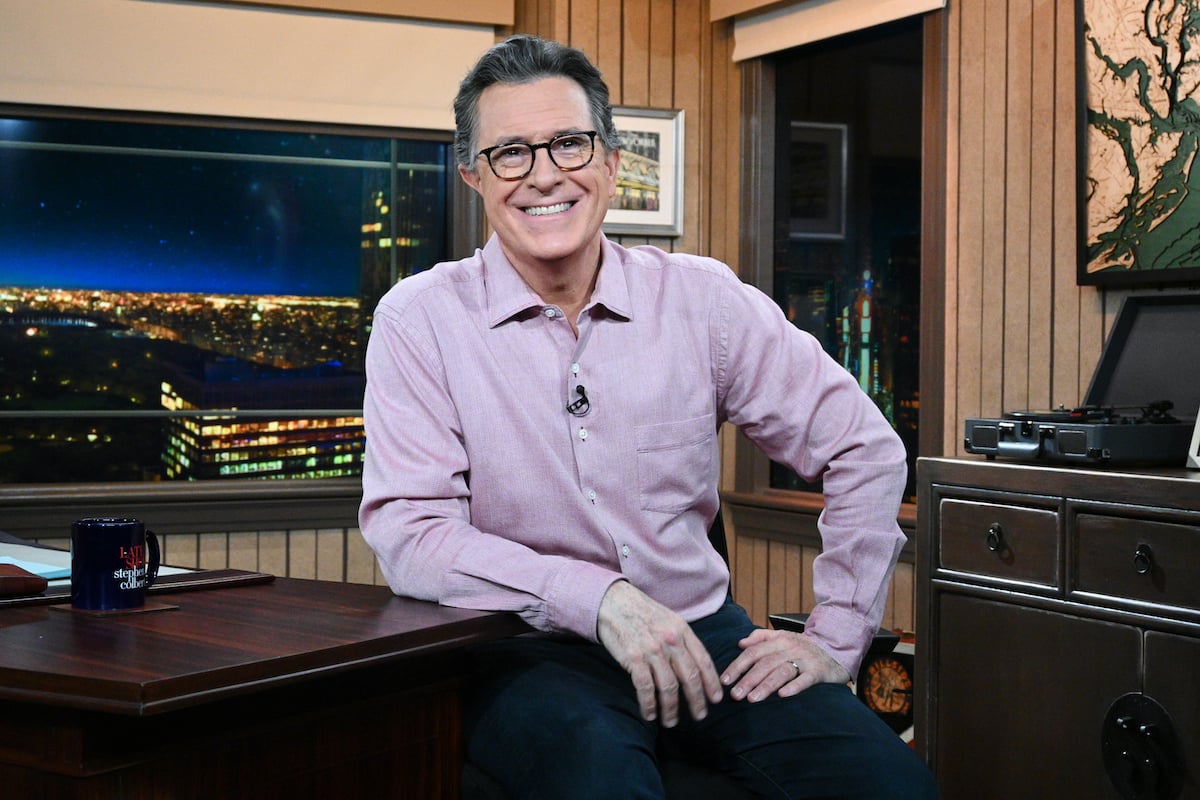 Colbert once opened up about how he suffered a terrible tragedy as a kid. As Vanity Fair reports, The Late Show with Stephen Colbert host lost his father and two of his brothers, Peter and Paul, in a 1974 plane crash. 
For most of Colbert's childhood, his mother wore black every day while she grieved. To deal with his loss, Colbert engrossed himself in science fiction and fantasy books. Nightmares of becoming a skeleton plagued Colbert. Still, he worked through his inner turmoil to create a positive future. Colbert later became interested in acting and comedy, eventually creating a successful one-person show.  
"I was personally shattered, and then you kind of reform yourself in this quiet, grieving world that was created in the house," Colbert explained to Anderson Cooper. "It's a gift to exist and with existence comes suffering. There's no escaping that." 
Colbert mentioned that loss allows people to understand others and connect with them. He is grateful for everything, even the bad experiences.
Colbert is deaf in his right ear
When Colbert was a kid, he suffered issues with his ear that led to hearing loss. While he was talking to David Letterman, he mentioned he underwent surgery due to a condition, as Youtube reports. 
"Oh, I had something wrong with my ear, so they scooped it all out with a melon baller," Colbert said. "Yeah, this is just a prop. Doesn't work at all." The now-X-year-old went on to show Letterman a trick that involved his right ear.
According to The New Yorker, the problem was a tumor inside Colbert's ear that damaged his eardrum. After the operation, he became completely deaf in that ear. Some people notice that his right ear looks different from the left one as well. 
The damage meant that Colbert could not pursue marine biology like he once wanted. "Now I can't get my head wet. I mean, I can, but I can't really scuba dive or anything like that," he explains. Additionally, Colbert's condition eventually led to the development of "benign positional vertigo." The world appears to be spinning when he stands. Colbert completes vertigo exercises regularly to manage the condition.
Other celebrities with ear conditions
Other celebrities have had ear conditions as well. For example, Millie Bobby Brown has had partial hearing loss in one ear since she was a baby. All hearing is gone in that ear, but she does not let it stop her from singing and acting. 
Rev reports that William Shatner experienced a pyrotechnics accident while filming for an episode of Star Trek. The explosion caused tinnitus for decades. This condition causes ringing and other sounds in one's ears. Other people can't hear it as it doesn't come from an external source. Another celebrity with tinnitus is Grimes. She had to cancel a tour because the ringing became nearly unbearable. 
Oscar-winning actor Halle Berry lost most of the hearing in her left ear after suffering from her ex's physical abuse. She is now an advocate for victims of domestic violence. Another celebrity affected by hearing loss is bodybuilder Lou Ferrigno. The Incredible Hulk star lost most of his hearing due to an ear infection when he was three years old. It made it difficult for him to learn to speak.