Stephen Colbert Once Revealed the 1 Thing He Loves Most About Matthew McConaughey: 'This Is What Makes a Star'
Matthew McConaughey rose to fame in the 1993 film "Dazed and Confused," and since then, he's become one of Hollywood's most widely-respected actors. Despite taking somewhat of a leave of absence from acting in the late 2000s, McConaughey came back stronger than ever. And in an interview with talk show host Stephen Colbert, Colbert revealed the one thing he truly loves that makes McConaughey 'a star.'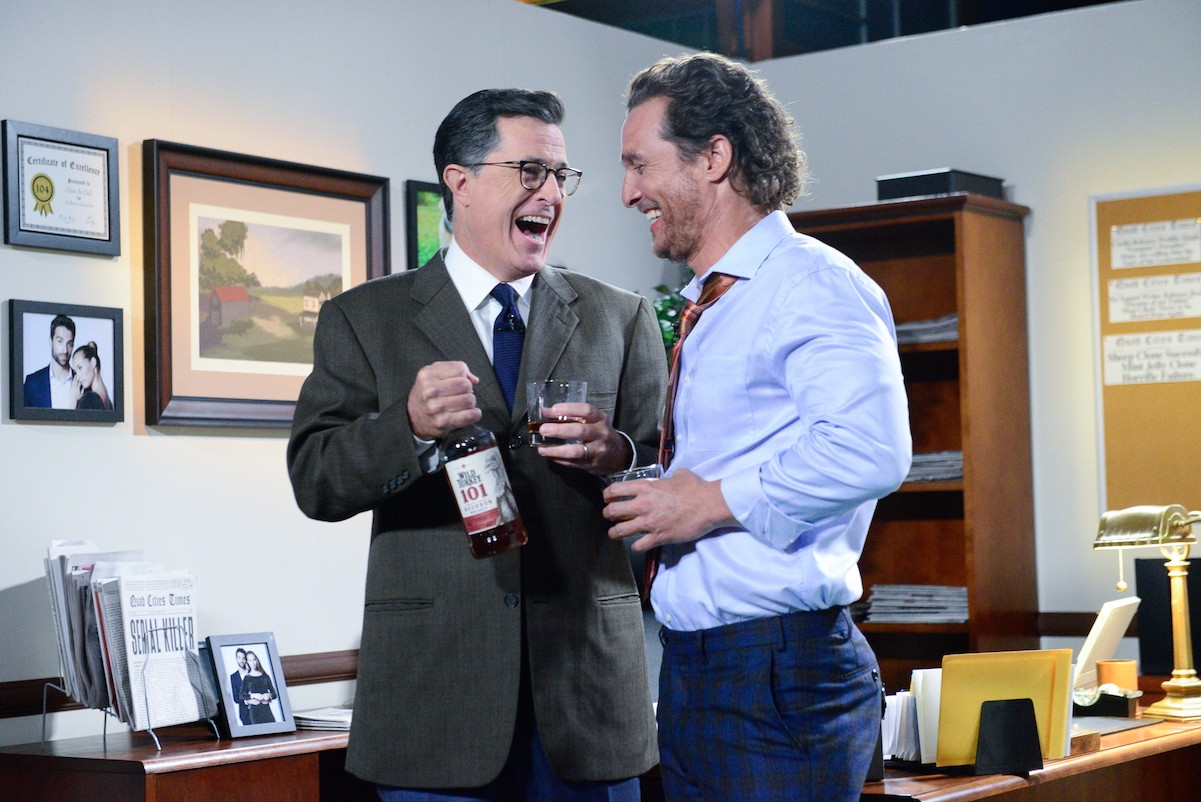 Matthew McConaughey has landed massive movie roles throughout his career
When Matthew McConaughey first landed his role as David Wooderson in "Dazed and Confused," nobody could have predicted where his career would go from there. But McConaughey continued landing prominent acting roles. The actor quickly rose to fame in the 1990s. In that same decade, he went on to star in films such as "A Time to Kill" (1996) and "The Newton Boys" (1998).
As the 1990s rolled into the early 2000s, McConaughey started landing roles in rom-coms. He starred in "The Wedding Planner" (2001) and "How to Lose a Guy in 10 Days" (2003). Still, McConaughey could feel himself pivoting toward roles that he didn't think were a true fit for him. By the late 2000s, he decided to pull back the reins and take a step back from acting.
The break was dubbed his "McConnaissance," and the actor eventually returned to the big screen in the early 2010s. He'd become more picky about roles, though, and wouldn't take just anything. He went on to win an Oscar for his performance in "Dallas Buyers Club" in 2013 and starred in several other notable films throughout the decade.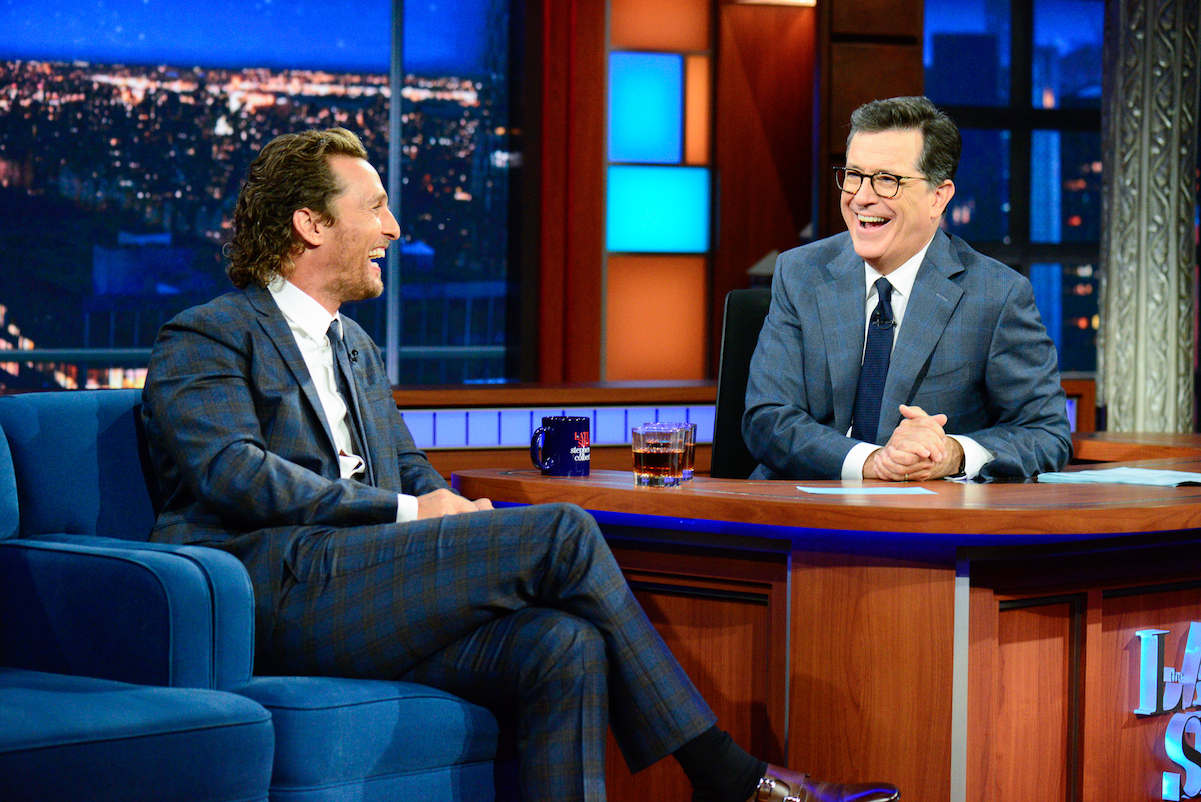 Stephen Colbert once revealed that he loves how real Matthew McConaughey is
McConaughey only took a break from acting so that he could re-center his focus. He revealed that he wanted to take on roles that spoke to him, rather than just chasing the paycheck. And it worked, as he's been able to essentially re-establish his reputation in Hollywood.
In a 2019 interview with Stephen Colbert, Colbert said something interesting about McConaughey's personality. "One of the things I like the most about you — and this is what makes a star, in my opinion — is that you are Matthew McConaughey." What Colbert meant was that McConaughey is exactly how people perceive him to be. His attitude, charisma, and other qualities aren't just present in his characters — they're present in the real McConaughey. "You are the National Reserve of Matthew McConaughey," Colbert added; McConaughey laughed in response.
Does Matthew McConaughey have any upcoming movies?
McConaughey has been busy spending time with his wife and children, and according to IMDB, there aren't too many current films down the pipeline for McConaughey. He is, however, working on "Sing 2," a sequel to the popular 2016 animated film. McConaughey starred in the original as the voice of Buster Moon. It's also possible that the coronavirus (Covid-19) pandemic has impacted other movies.
McConaughey has become more careful about the roles he accepts, which could explain why he doesn't have a ton of films coming out. Plus, he's always put a large emphasis on family, so it's possible that as his kids start to grow up, he could take on fewer roles to make sure he's there for them.