Stephen Colbert Walked in on a Half-Dressed Mindy Kaling and She Had the Most Hilarious Response
Stephen Colbert offered Mindy Kaling an apology on The Late Show after walking in on her half-dressed before the show. Kaling had a hilarious response to the awkward moment and laughed off the situation.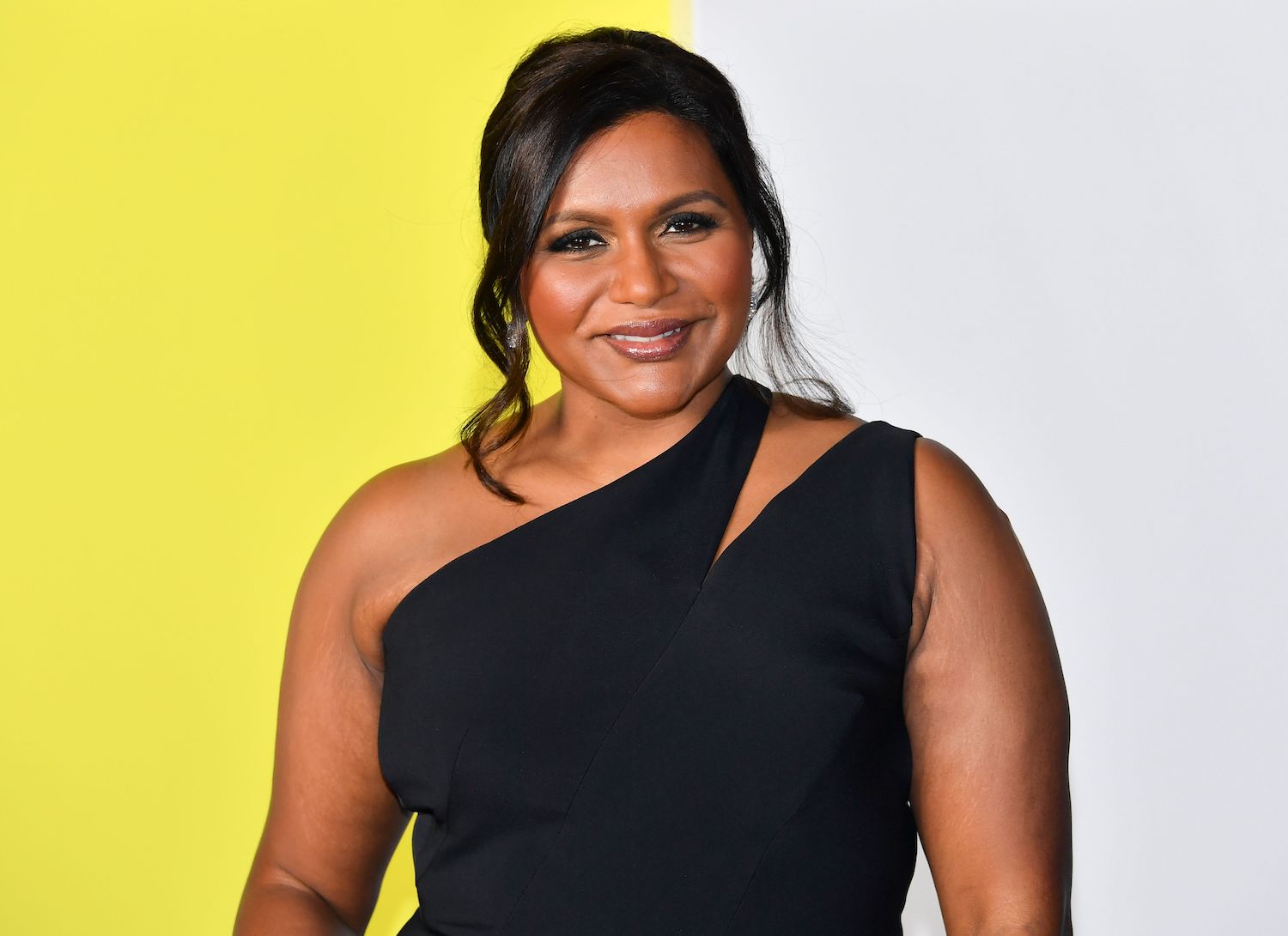 Stephen Colbert apologized to Mindy Kaling for walking in on her in a bra
During Kaling's appearance on the July 14 episode of The Late Show, Colbert ended the interview by apologizing to her for a situation that happened backstage before the show.
"Now I'd also like to apologize for earlier," he said. Then Kaling filled in the details of why Colbert felt he needed to say he was sorry.
"OK, I didn't know if you were going to bring it up and I felt bad bringing this up," she said. "I was backstage getting changed and I was just in a pair of pants and my bra."
Colbert continued with the story to explain how he did knock on her door but didn't wait before entering. "And I don't usually do this — I usually wait till the guests are in the wings — but I thought I would just go, 'Hey, have a great show!' So I popped the door open," he explained. "I knocked, but I did that knock-and-pop." 
Mindy Kaling had a hilarious response to the awkward situation
Kaling confirmed that Colbert knocked and popped in on her and that she didn't "have any clothes on," yet somehow felt like she should have been wearing a "sexier bra." She chalked it up to motherhood.
"And I just thought the whole time like, 'I wish I had worn a sexier bra.' Because I was like, 'You know, he works hard,'" she said. "I have a 10-month-old. It was like a gray bra — just sad."
Colbert assured her that he "didn't see a thing" and Kaling wondered, "Whose fault is it, though? Is it the person who doesn't lock? I should have locked the door."
The late night host took full responsibility, saying he should have waited after knocking, then gave a shoutout to her team for keeping him from seeing too much. "They hurled themselves in front of you like I was an assassin," he shared. "I couldn't see anything if I had wanted to."
Kaling was impressed with the way her team sprung to action. "I felt like Meghan Markle. They were like, 'You will not pass!' … Like you had bad intentions," she noted. "Like, it's still Stephen Colbert."
Mindy Kaling said she doesn't understand teens
Of course, Kaling was on the show to promote season 2 of Never Have I Ever and admitted she really doesn't know much about teenagers.
When Colbert asked if she understands "the younglings," better, Kaling admitted, "I don't. I don't understand them any better… I just am like, 'What am I doing? Why am I writing these sexy shows about teens?'"
Colbert then asked if she is part of Gen X and Kaling wondered if the late night host knew how old she is.
"How dare you. Do I look like Ben Stiller?" she answered. "Do I look like I'm from the movie Singles? How old do you think I am?" She revealed she's in the "micro-generation between Gen X and millennials."