Stephen Colbert's Net Worth: How Much Does He Get Paid to Take on Trump?
How much money does Stephen Colbert make to skewer Trump five nights per week?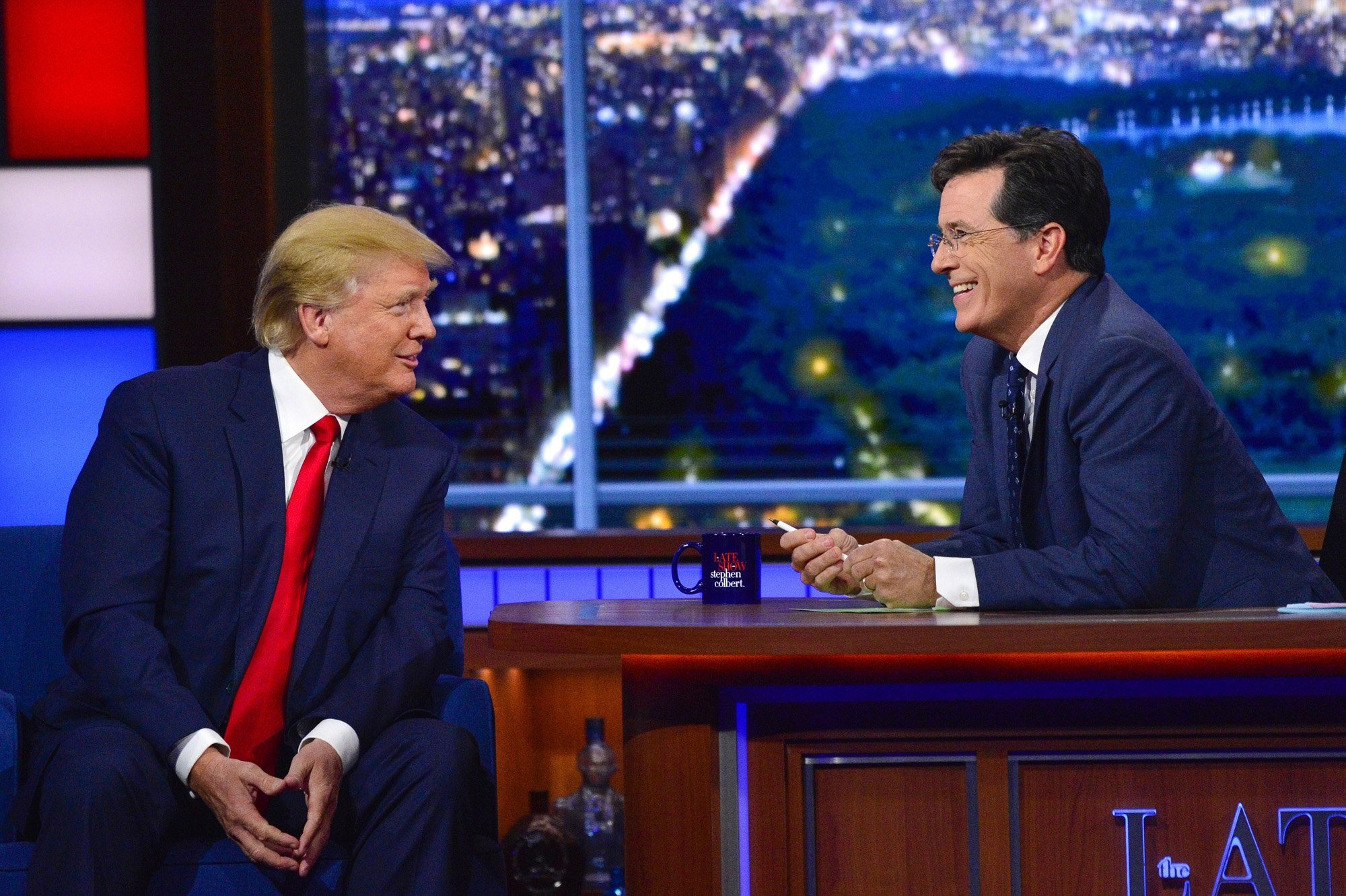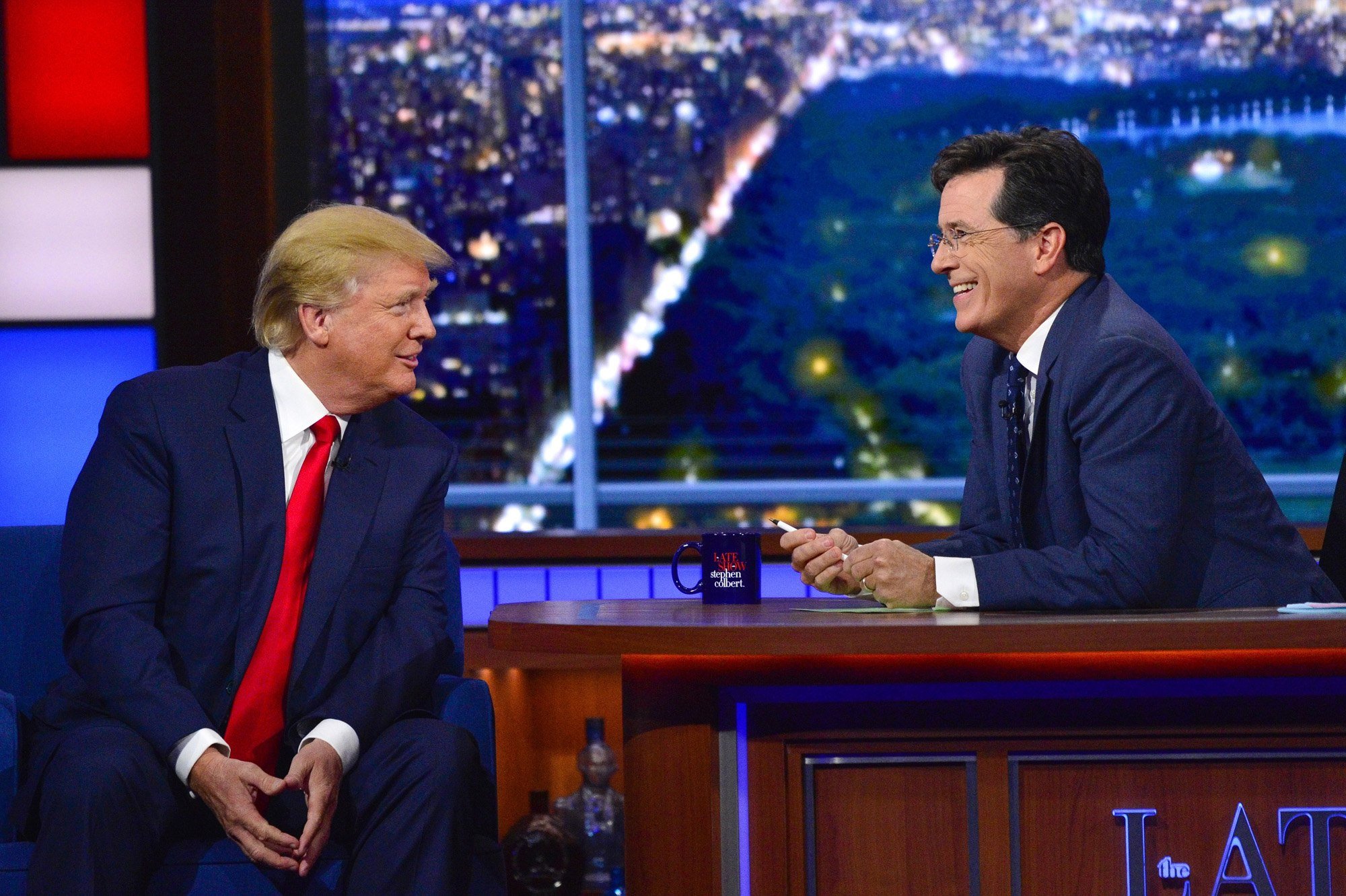 Many of you late-night TV fans may regularly watch The Late Show with Stephen Colbert over The Tonight Show Starring Jimmy Fallon or Jimmy Kimmel Live. While all three late-night hosts have gone after President Trump, Colbert is known for bringing the most blistering comedy insights.
Have you ever wondered how much Colbert is being paid to skewer Trump five nights per week? If you can argue he's the current king of late night, you might find some surprises in how much his political satire is worth.
How much is Colbert making now?
Stephen Colbert's cumulative efforts on the Late Show have netted him $15 million, which makes him the highest paid of the late-night hosts next to Jimmy Fallon. In comparison, Conan O'Brien earns $12.5 million and Kimmel $12 million.
Colbert managed to earn this despite a rocky start to his show. Of course, we all know that when Trump became president, Colbert finally found his comedic groove. It seems even the president hasn't resisted tuning in (begrudgingly) to hear what's being said about him.
Keep in mind Colbert's earnings on Late Show pale in comparison to his entire net worth.
Colbert's entire net worth to date
According to many sources, Colbert's full net worth is anywhere between $45 million to $50 million. Believe it or not, he's second to one late-night host who's faded a bit from the public consciousness.
Yes, Conan O'Brien has the biggest net worth due to the big payout he took at NBC when exiting The Tonight Show.
There isn't any denying Colbert is making the biggest cultural impact now thanks to being at the right place at the right time. While his old Colbert Report fans no doubt wonder what he'd be doing with the show in the era of Trump, his current monologues are on the same level Johnny Carson's were in the latter's heyday.
The early days of Colbert
On a recent post-Thanksgiving episode of Late Show where guests (including Jon Stewart) interviewed Colbert in the guest chair, the host talked about his early days in showbiz and how he struggled. He candidly told about how broke he was in 1994 while in-between acting jobs.
It might seem like 1994 wasn't so long ago. Yet, Colbert was a financially struggling artist like so many other up-and-coming comedians.
His talents were rescued when managing to land a gig as a performer and writer on the short-lived The Dana Carvey Show on ABC in 1996. You can look at that as Stephen's true launching pad in shaping himself into the comedian he became later. Plus, he started studying comedy improv at this time to improve his skills.
What Colbert made during his Colbert Report days
Once Colbert hit his stride on Comedy Central's The Colbert Report, he was making some seriously good money. At the end of the latter show's run, he was reportedly making $6 million per year.
When he landed Late Show, he agreed to a slightly lower salary. A lot of details about Colbert's CBS contract are still secret, though sources like TIME Money said his initial contract was $4.6 million per year over three years.
Because he's already helped fill the ad-dollar void left behind by David Letterman, things have clearly improved financially for Colbert. Late Show's strong social media presence also helps keep the show relevant to younger demographics.
Even if Colbert continues to ruffle feathers, he's maintained a strong following. No doubt we'll be writing about Stephen being the wealthiest late-night host in another two years.
This is probably a solid bet if Trump wins reelection in 2020. Let's just hope people don't burn out on acerbic Trump comedy before then.