Stephen King Reveals His Favorite Stephen King Books
Stephen King is undoubtedly one of the best selling authors of all time. With well over 70 books written, this man sure knows how to keep us hooked. Keeping all his stories in mind, what are King's three favorite Stephen King novels?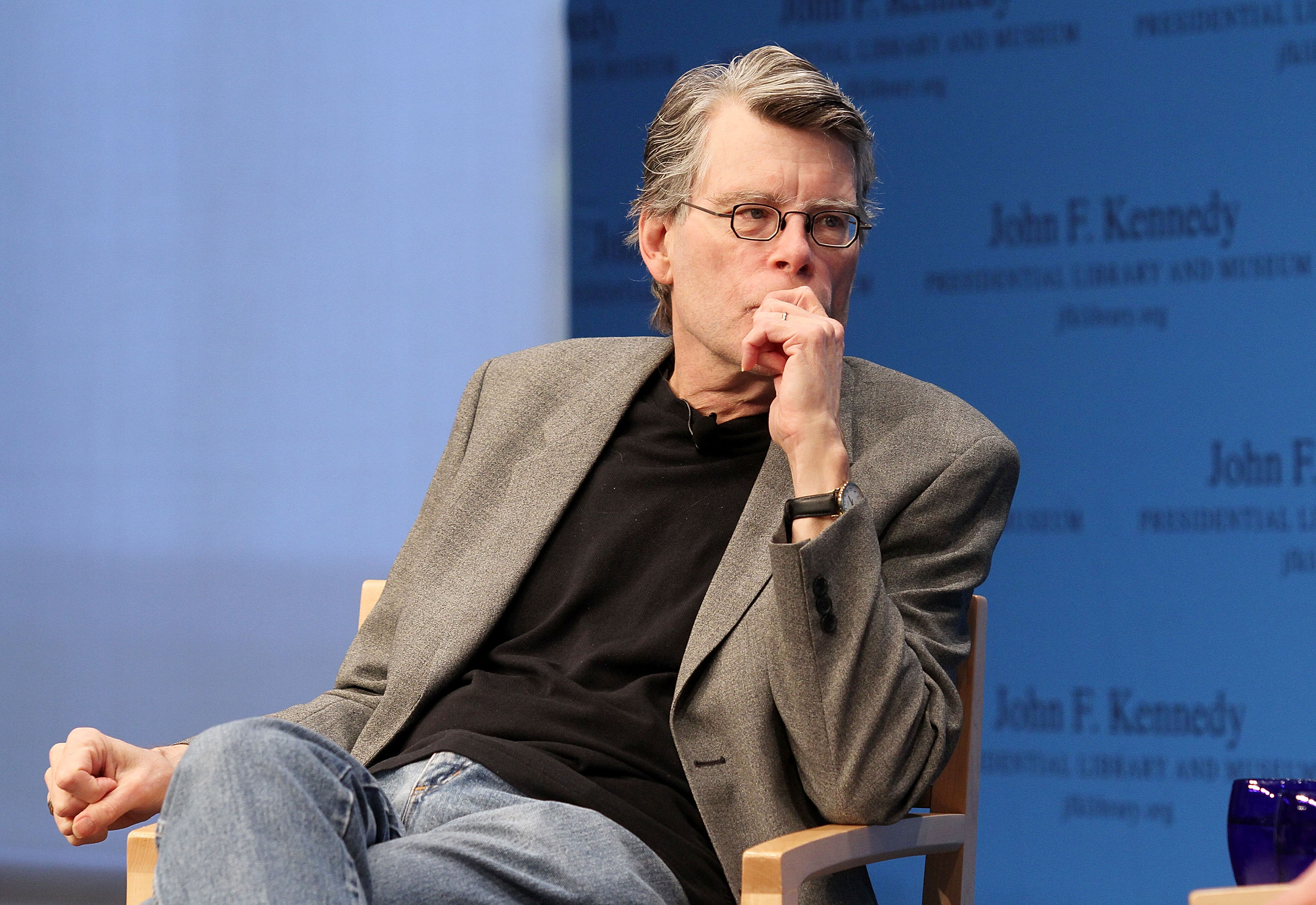 Stephen King has gifted us with books for nearly 50 years
While the Master of Horror is responsible for making us wet the bed at night, he has also taught us valuable lessons about love and friendship. And after nearly 50 years of writing novels, we still eagerly wait for his newest books to hit the shelves. But out of all his books, which has King labeled as his favorites? Is it The Shining? Perhaps Misery? Pet Semetary? 
Stephen King's favorite books he's ever written
It has become common knowledge for devout King fans that his favorite book he's ever written is Lisey's Story. This 2006 novel is very personal for King, as it focuses on his relationship with his wife, Tabitha.
King has also revealed another one of his favorite novels. It involves a killer clown who hangs out in the sewer, and threatens people via red balloon. IT is not only one of King's favorites, but it's also widely regarded by fans as his most epic novel to date. Being that the book is over 1,000 pages long, we get to know the members of The Losers' Club as though we are a part of this band of misfits ourselves. We suddenly find ourselves wanting to spend all our time with this group of friends, be it Richie Tozier or Beverly Marsh. 
And his next favorite King novel involves time travel via a cheap burger joint. Have any guesses? King has stated that another one of his favorites is 11/22/63.
This novel tells the story of a man named Jake Epping, who must travel back in time to the 1960s. Why, you ask? Oh, it's no big deal. He just has to prevent the JFK assassination.
Stephen King tossed one of his most famous novels in the trash
In the 1970s, King lived in a trailer park in what he claims to be the "armpit" of America. While hunched over in his cramped laundry room, the soon-to-be horror master would bang away on his typewriter while writing his first big book. He brewed up the story of a young, pimply girl who develops telekinetic powers upon getting her first period. 
RELATE: Stephen King: Which Character From His Novels Would He Least Want to Quarantine With?
At the time, King worked as a school janitor, and this gave him all the inside scoop he needed on the adolescent mind. The manuscript was called Carrie, and King hated it.
Because King wasn't a fan of his writing, he threw the manuscript of Carrie in the trash. Tabitha King, his wife of many years, was going through the trash when she found it. After skimming through the story, she was eager to find out what happened next. She inspired King to keep writing, and Carrie ended up becoming his first big break.