Stephen King Says the Coronavirus Outbreak Forced Him to Change a Detail in His New Book
Many recognize writer Stephen King as one of the finest horror authors in the world. Some of the topics King writes about seem strangely prescient. And now more than ever, The Stand, a novel he published in 1978, is one of those stories. Recently, King sat down with Terry Gross from NPR's Fresh Air to discuss how the coronavirus outbreak has affected him–and his work.
Stephen King on how one his most famous books 'The Stand' is reminding people of the coronavirus pandemic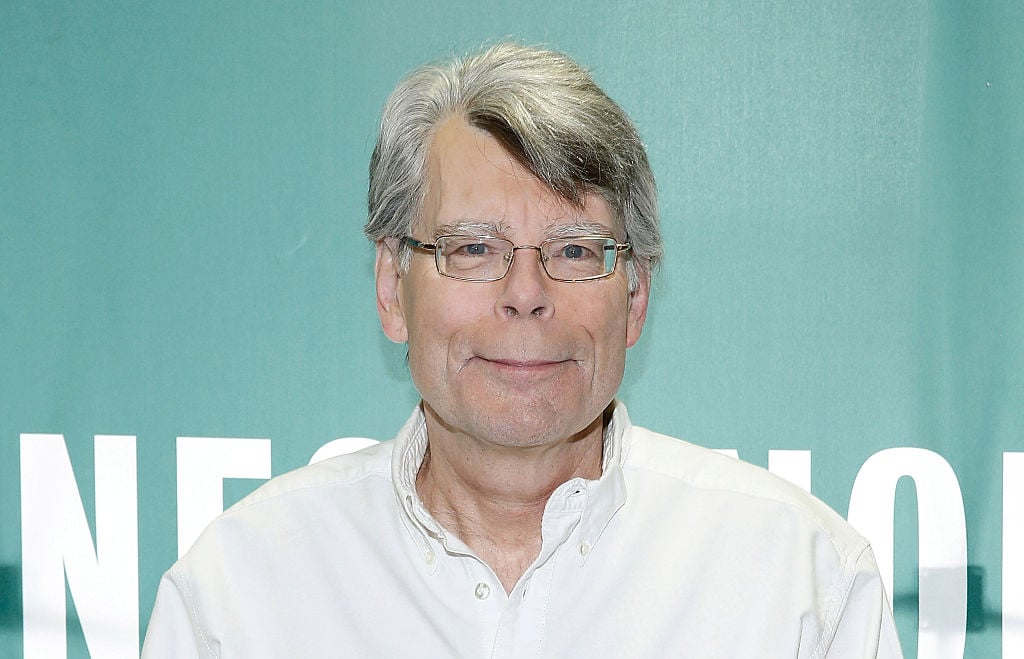 NPR's radio show Fresh Air, hosted by Terry Gross, recently invited King on as a guest. Gross asked the famous author if the coronavirus outbreak is "the closest thing [hes's] come to living in one of [his] own horror stories." Now that we are dealing with the consequences of the COVID-19 pandemic, many Stephen King fans are comparing our own reality to King's story in The Stand.
"Well, it is and it isn't," King responded. He said he received the same feedback from fans after Trump won the 2016 presidential election. Many at the time compared Trump's rise to power to his novel The Dead Zone.
And now that Trump is actually president of the United States and there is a pandemic worldwide … it seems almost like those two books cross-pollinated somehow. It's not very comfortable to be me.
King admitted to the Fresh Air host that when people tell him "it's like we're living in a Stephen King story," his "only response to that is, 'I'm sorry, it's not your fault.'"
Stephen King is getting a lot done on his new novel in quarantine
When Gross asked the writer how he was doing personally, King replied: "Short answer to that is … what I'm living with, and what I suspect a lot of people are living with right now, is cabin fever." While he watches the news and is concerned for health workers, King has gotten a lot of writing done. He said:
… to be in the house day after day, all I can say is I've made wonderful progress on a novel because it's really not too much to do and it's a good way to get away from the fear.
But the pandemic anxiety is not overwhelming for King.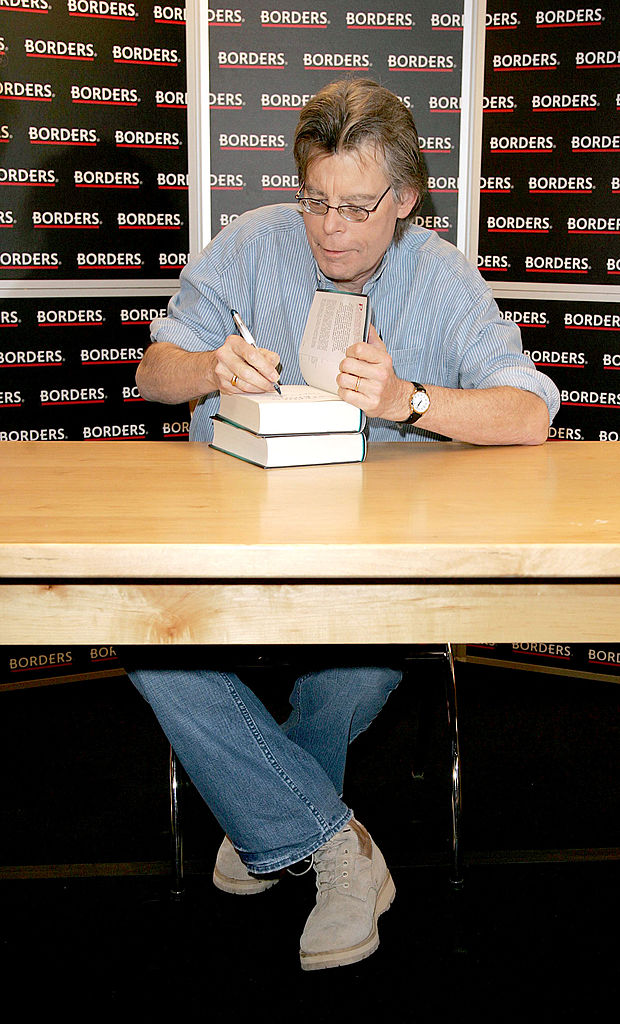 "It's not terror that I feel that I think most people feel," he said. "It's a kind of gnawing anxiety where you say to yourself, 'I shouldn't go out. If I do go out, I might catch this thing or I might give it to somebody else.'"
'The Outsider' author talks about what he's had to change about his upcoming book 'If It Bleeds'
Gross also pointed out a recent tweet of King's.
"People writing novels (including me) set in the present are going to have to rethink a great deal of their works in progress," King tweeted last month. The NPR interviewer asked King if he had to rethink anything in his current project because of the ever-changing world.
For the novel King has been working on since 2019, If It Bleeds, he will in fact have to change a major detail: the year it takes place. King told Gross he was originally going to set the novel in 2020, the year just before it was set to be published. But when the coronavirus pandemic came up, King said: "I immediately looked back through the copy that I had written," and saw a problem. King recalled:
I saw that one of the things that was going on was that two of my characters had gone on a cruise on a cruise ship. And I thought, well, no, I don't think anybody's going on cruise ships this year.
Rather than rewriting an entire plot point, he changed the time frame.
"I immediately set the book in 2019 where people could congregate and be together and the story would work because of that," King told the radio host. "There are a lot of interesting ramifications."