Stephen King Sells Movie Rights To His Stories for $1 as Part of His 'Dollar Baby' Program
Not every movie is based on a book, but some of the best ones are. And many of the most treasured films come from legendary author Stephen King specifically. Carrie, It, The Shawshank Redemption, Cujo, The Green Mile, Misery, Pet Sematary… the list goes on.
Any director would be thrilled to get a chance to take on King's work and translate it to the big screen. That's what makes it so shocking that the millionaire author is willing to sell rights to his short stories for just $1 under specific circumstances.
And even though the "Dollar Baby" program doesn't allow for distribution, it could lead to lucrative partnerships. The Shawshank Redemption director Frank Darabont began his career making a $1 movie from a King short story.
Stephen King has hundreds of short stories available for movies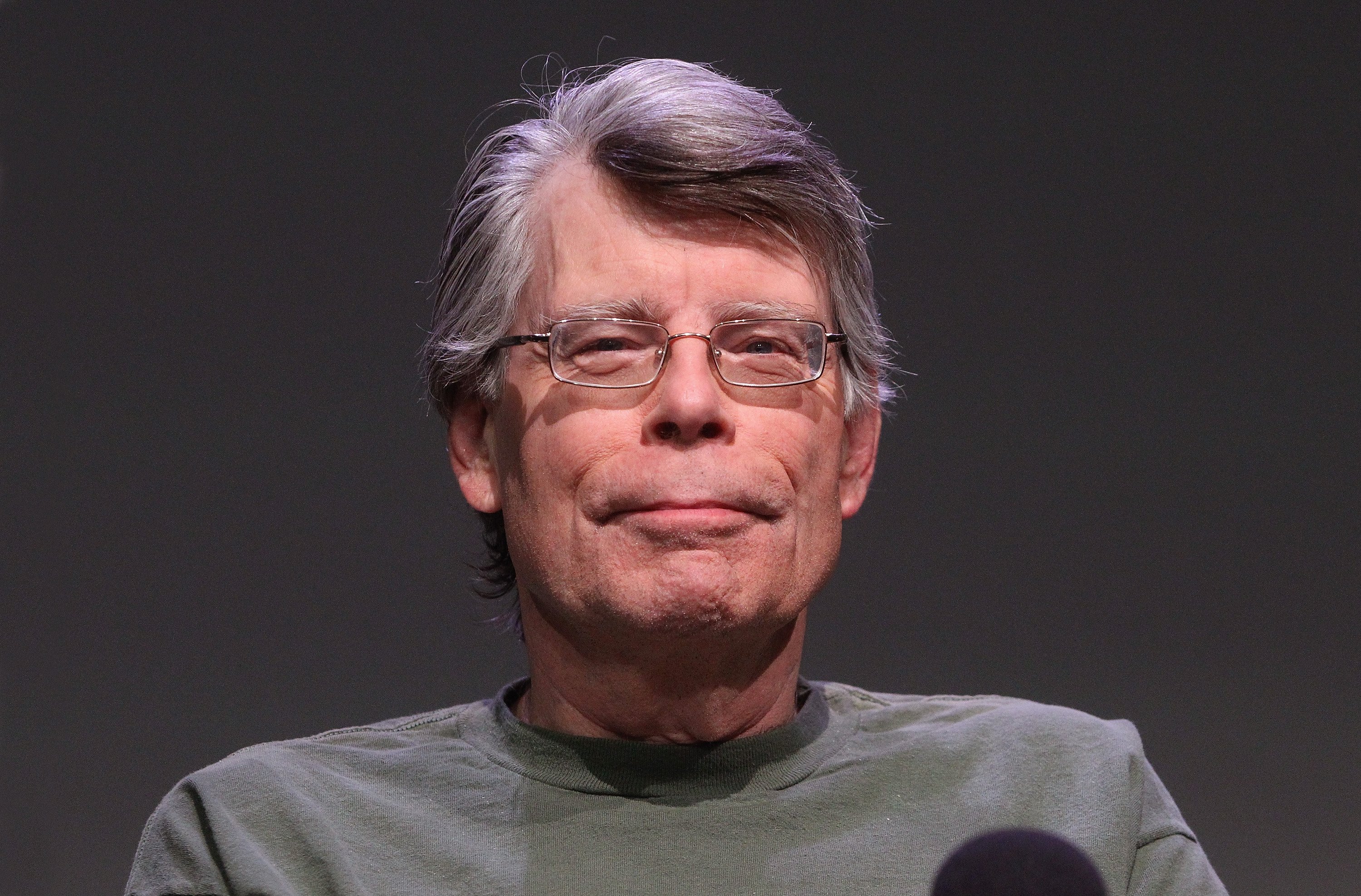 Though plenty of King's books have already been made into films, he has more than 200 short stories total and many are available in the "Dollar Baby" program he conceived in the 70s. Young filmmakers can participate if they promise not to commercially distribute the movie without permission. They'll also have to send King a finished copy of the project. Talk about high pressure stakes.
In 1996, King wrote,
Over the objections of my accountant, who saw all sorts of possible legal problems, I established a policy which still holds today. I will grant any student filmmaker the right to make a movie out of any short story I have written (not the novels, that would be ridiculous), so long as the film rights are still mine to assign. I ask them to sign a paper promising that no resulting film will be exhibited commercially without approval, and that they send me a videotape of the finished work. For this one-time right I ask a dollar. I have made the dollar deal, as I call it, over my accountant's moans and head-clutching protests sixteen or seventeen times as of this writing.
'The Shawshank Redemption' director became famous thanks to King's generosity
Darabont wasn't the first novice to take on King's work for $1 with his adaption of "The Woman in the Room" (Night Shift), Den of Geek reported. The so-called Master of Suspense adored his work so much that it led to him gaining access to material for the critically acclaimed, Academy Award-nominated film The Shawshank Redemption.
Darabont even got offered $3 million to give up movie rights to Rob Reiner. But he stuck to his original plan and earned seven Academy Award nominations, including Best Picture and best screenplay.
Stephen King still offers the 'Dollar Baby' program
It may seem wild to think someone as famous as King is still offering access to his work for $1. But in a way, it's a benefit to both the amateur filmmaker and the world-renowned author. Since many of the stories wouldn't be purchased otherwise, it's a way for King to get attention for his less distributed short stories. Plus, it's a way to support the arts. And King is a notorious movie fan in general.
Interested parties can visit King's official website to see which stories are available for $1. Who knows? The next big hit could be hidden among them.