Stephen Sondheim Dead: Iconic Broadway Composer Was 91
Stephen Sondheim, a legend of the Broadway stage responsible for some of the world's most beloved musicals, has died. He was 91 years old.
Stephen Sondheim, a titan of Broadway, has died. He scored his first big hit on the stage with West Side Story, which he produced when was only 27 years old. He would, subsequently, go on to redefine Broadway into the art form as we know it today. Sondheim was 91 years old at the time of his death.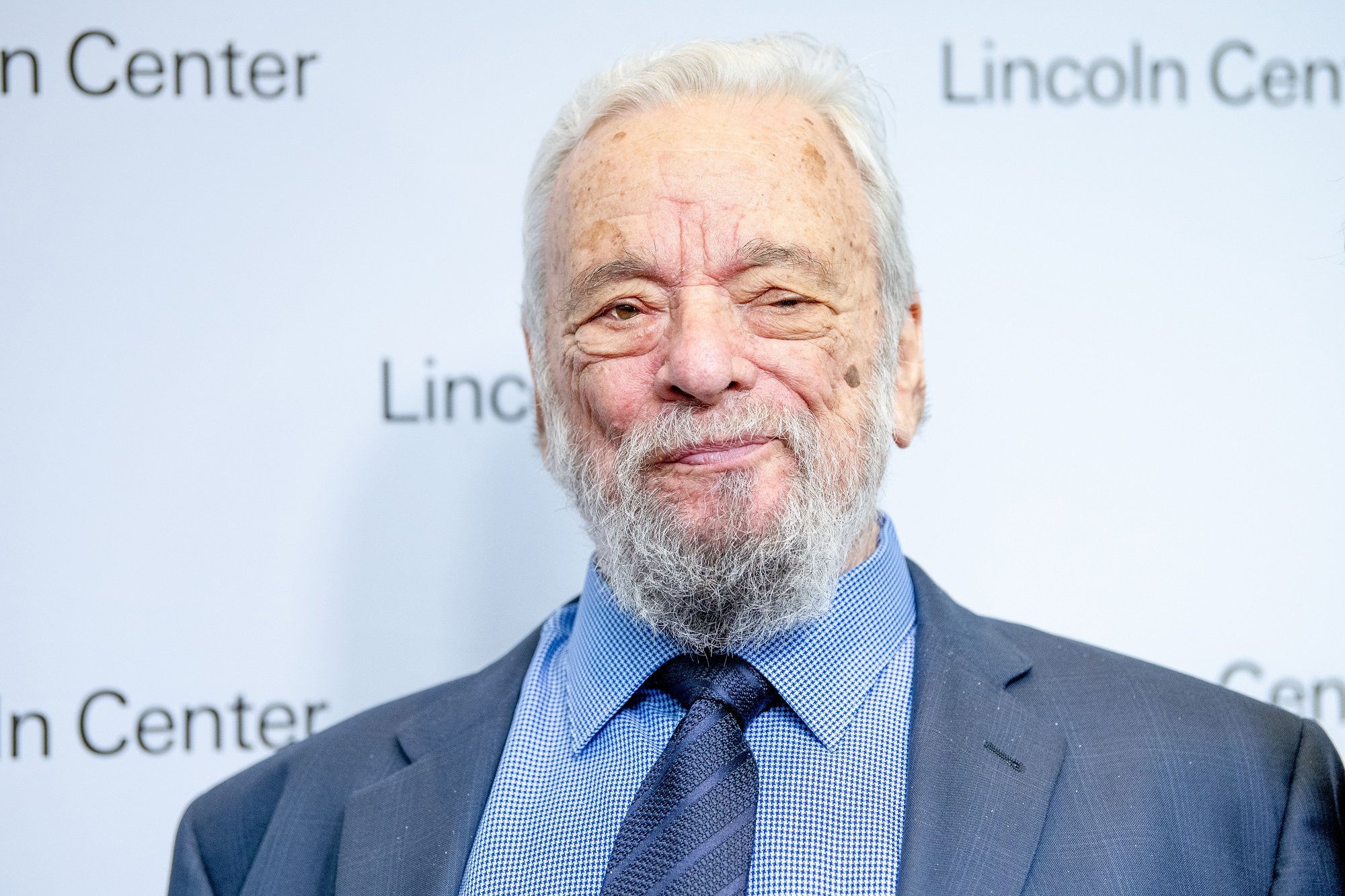 Stephen Sondheim: His death was 'sudden'
The New York Post was one of the first outlets to confirm the death of Stephen Sondheim. According to the outlet, the legendary songwriter's death was announced by his lawyer and longtime friend, F. Richard Pappas. Pappas claims that Sondheim's death was "sudden," and that he was enjoying the Thanksgiving festivities the night before.
A cause of death has not been released as of press time.
However, Stephen Sondheim had two musicals that are currently enjoying a Broadway revival. The first musical is Company, which is being played at the Bernard B. Jacobs Theater. And the second musical is Assassins, which is being performed at the Classic Stage Company.
A life redefining the Broadway stage
The Guardian spoke to Cameron Mackintosh, a producer best known for his productions like Cats, Les Misérables, and The Phantom of the Opera. He spoke effusively about Sondheim, whom he said "redefined" the Broadway stage.
"The theater has lost one of its greatest geniuses and the world has lost one of its greatest and most original writers," he said to the outlet. "Sadly, there is now a giant in the sky. But the brilliance of Stephen Sondheim will still be here as his legendary songs and shows will be performed forevermore. Goodbye old friend and thank you from all of us."
In addition to Company and West Side Story, Sondheim was known for his plays including Into the Woods, Sweeney Todd, and Gypsy. He's credited with bringing a very "adult" flavor to the Broadway stage, which was previously considered "safe" family entertainment.
The theater world mourns a legend
When word of his death hit the Internet, there was no shortage of tributes from the theater and celebrity worlds. "He wrote me a wonderful permission letter to use "Old Friends" in American Gods," wrote Neil Gaiman. "I avoided meeting him (failed only once) and refused dinner because I didn't have many heroes. Now I've got one less. Thank you Stephen Sondheim so much."
"Rest In Peace, and thank you for your vast contributions to musical theater," wrote Miss Saigon star Lea Salonga. "We shall be singing your songs forever. Oh, my heart hurts…" And Uzo Aduba, the Orange Is the New Black star who is currently starring in a Broadway play, also paid tribute to the theater titan. "Stephen Sondheim was the best there ever was. I don't know when we will ever have another of his caliber, of his breadth and scope. Just the greatest, a legend, a true titan. Rest In Peace."