Stephen 'tWitch' Boss' Net Worth and How Much he Makes as a DJ on 'The Ellen DeGeneres Show'
Stephen 'tWitch' Boss is the DJ on The Ellen DeGeneres Show. The comedian has been under fire recently due to inappropriate work environment allegations. Boss, however, has only had positive things to say about DeGeneres and the show. Here's his net worth and how much the DJ makes working on Ellen.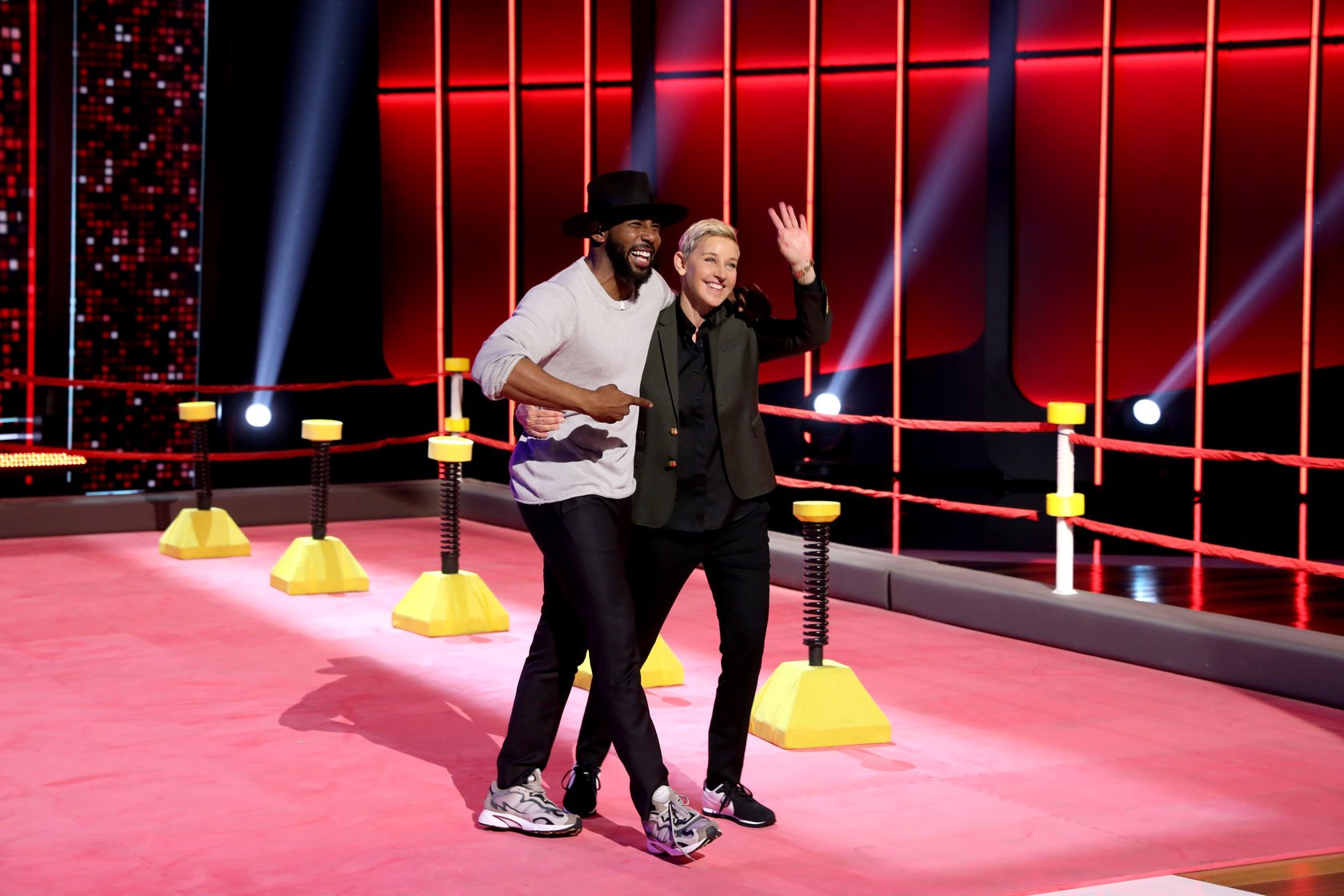 DJ Stephen 'tWitch' Boss on his time with 'The Ellen DeGeneres Show'
In light of recent claims that sexual misconduct, harassment, and workplace bullying has taken place at The Ellen DeGeneres Show, DJ Stephen "tWitch" Boss has only had good things to say about his time working on the show.
RELATED: Ellen DeGeneres Earns $84 Million a Year, Is One of the Highest-Paid Celebrities in the World
On Aug. 11, he told Us Weekly he's experienced "love" on the set of The Ellen DeGeneres Show.
"Obviously there's some things to address, but from my standpoint and from countless others, there's been love," Boss told the publication. "I'll just leave it at that until there's a time where we can address more publicly. There's been love and there'll continue to be love."
How much Stephen 'tWitch' Boss gets paid on 'Ellen' and his net worth
Boss is a dancer and choreographer who came into the public eye when he placed second on Star Search in the dance category. No stranger to reality shows, Boss went on to compete on The Wade Robson Project, after which he appeared on So You Think You Can Dance and got 2nd place.
Boss has also starred in Stomp the Yard 2: Homecoming, Step Up 3D, The LXD: The Legion of Extraordinary Dancers, Bones, Touch, and Step Up: Revolution.
RELATED: Ashton Kutcher Stands Up for Ellen DeGeneres, Says 'She Never Pandered to Celebrity'
From 2014 to 2018, Boss DJed for The Ellen DeGeneres Show. According to Celebrity Net Worth, he earned $500,000 during his time on the show. In 2017, he also worked on Ellen's Game of Games as DeGeneres' sidekick. Now, he reportedly earns $1 million per year in contract salary.
Boss married fellow SYTYCD alum Allison Holker in 2013 at SYTYCD producer Nigel Lythgoe's Paso Robles winery. In 2019, Boss and Holker listed their Sherman Oaks, California home for $1.299 million (they'd purchased the house in 2015 for $1.15 million).
In total, Boss' net worth is $5 million dollars, according to the CNW.
RELATED: Ellen DeGeneres 'Lives in an Incredibly Privileged Bubble' Source Claims