Steve Burton to Reprise Role of Harris Michaels for 'Days of Our Lives: Beyond Salem'
Days of Our Lives: Beyond Salem has gotten more star power with the addition of Steve Burton. The former General Hospital actor will debut on Season 2 of the mini-series this summer. Read on to learn more about Burton's role and how he got his new acting gig.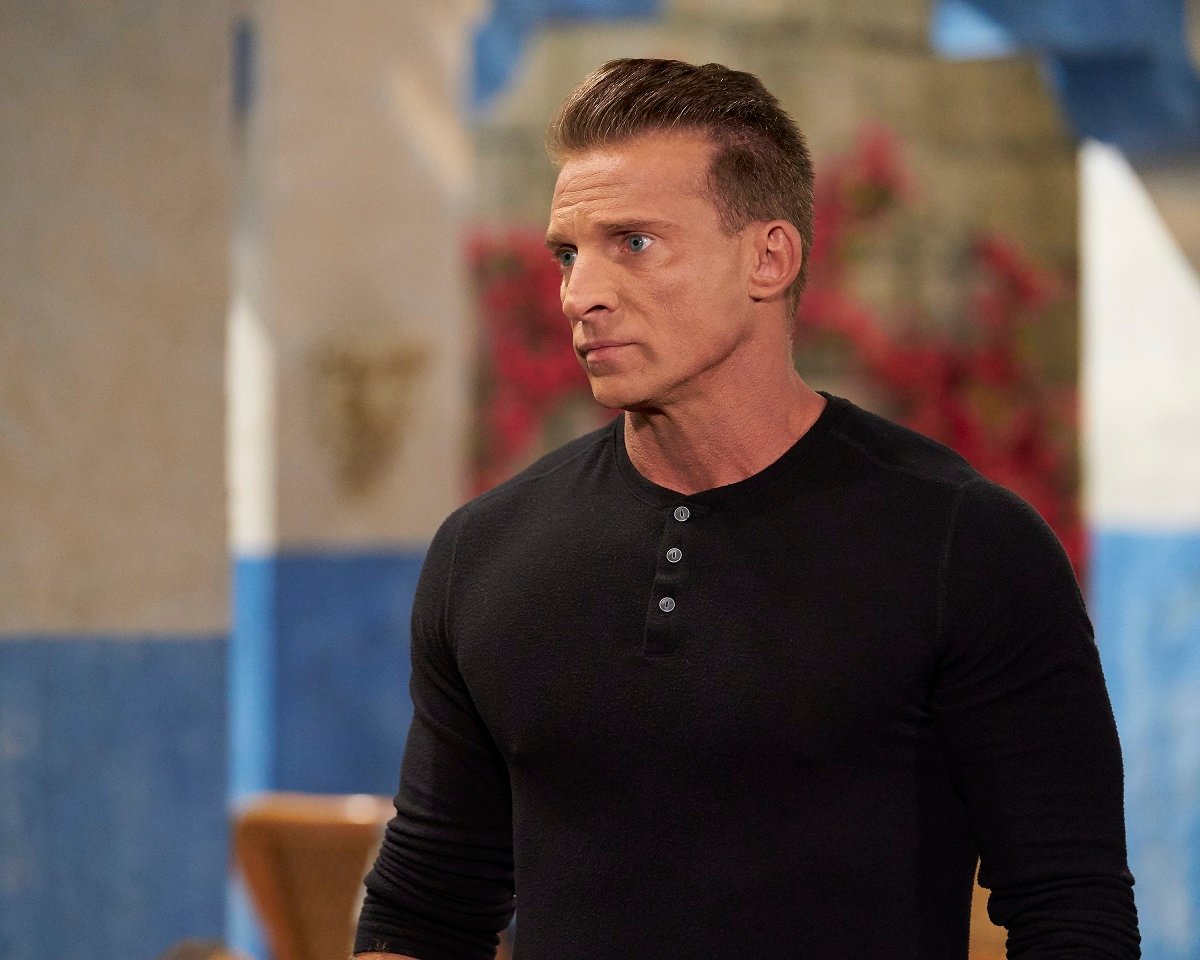 'Days of Our Lives: Beyond Sale' star Steve Burton will play Harris Michaels
Steve Burton is no stranger to Days of Our Lives. In 1988, he debuted as Harris Michaels on the NBC soap opera. Harris is a high-school friend of Eve Donovan (Charlotte Ross), who becomes her boyfriend. Burton's original tenure on the show only lasted a few months before his character Harris was written off.
RELATED: 'Days of Our Lives': Super Couple Bo and Hope Return for 'Beyond Salem'
But fans will be seeing more of Harris on Beyond Salem. Burton confirmed he'd be playing Harris in an interview with Soap Opera Digest. As for reprising his role, the actor admitted there are some concerns. "It is a new character because obviously, I wasn't on the show long enough to establish much about the character. I make references in the digital series to that character a couple of times, but it's a new character, and I just let Ron figure it out and do his thing," Burton explained.
Steve Burton feels 'honored' to be part of the mini-series
Burton's most famous role will always be as Jason Morgan on General Hospital. After three decades with the ABC soap opera, Burton was fired in November 2021. Burton's firing was due to his refusal to follow the company's COVID-19 mandate.
After his departure, Burton took time off to be with his kids and had no interest in auditioning. However, when Days of Our Lives executive producer Ron Carlivati approached him with an offer, Burton couldn't refuse. "I was like, awesome, let's go! Sound great! I'm ready," the actor explained.
Burton went on to say that being considered for the project was "an honor," and he's "grateful" for the opportunity. The actor also says he's bonding with his co-stars, who are thrilled to have him on board. "Everybody was so welcoming, Drake Hogestyn, Stephen Nichols, and everyone. Kristian Alfonso is amazing. Mary Beth Evans goes, 'I remember you in the makeup chair back in 1988.' I go, 'I don't know how you remember that because I don't.'"
Could Harris Michaels return permanently to 'Days of Our Lives'?
Days of Our Lives fans will see Burton in action as Harris starting on July 11. As for what to expect during his Beyond Salem stint, that remains a secret. As for whether Harris could make his way to Salem and become a permanent resident, that's up in the air.
When asked about the possibility of extending his stay, Burton replied, "Look, in the beginning, it was enticing because it was a short run. Being there, the people are great, so I don't know. I'm open to things; I'm open to hearing things. But that's up to them; that's not up to me! We'll see what happens!"
Viewers will have to tune in to see how well Burton does as Harris. If the reaction is positive, the actor could be making Salem his new home.
RELATED: 'Days of Our Lives' Casting News: Abigail Klein in, Kevin Spirtas out