Steve Buscemi Says 'Boardwalk Empire' 'Is 1 of the Greatest Jobs' He's Ever Had
During this time of social distancing and isolation due to the coronavirus (COVID-19), you may have stumbled upon the gem that is Boardwalk Empire. It's a historical drama from HBO that takes a dive into the life of the corrupt Enoch Thompson that's played by Steve Buscemi. The series is five seasons long, so there are lots of episodes to binge-watch for days on end. Although the series has ended, it's still worth a rewatch every now and again. Even Buscemi himself admits to missing the series.
'Boardwalk Empire' chronicles the life of Enoch 'Nucky' Thompson
Nucky is first introduced to fans as the treasurer of Atlantic County, New Jersey. He's already powerful and highly corrupt while looking to make some big money off of prohibition. With alcohol illegal, Nucky and his partners profit off the situation to the fullest.
Nucky makes allies with men in business and it doesn't always work out in his favor. What he says goes in Atlantic City where he's made his home base. He sets up business dealings in New York and Chicago early on and things grow from there. This gangster is highly dangerous and always looking out for what's best for him directly. He forms connections with powerful men, including Al Capone (Stephen Graham), and he nurtures his business to even greater heights.
Steve Buscemi says 'Boardwalk Empire' 'is 1 of the greatest jobs' he's ever had
Back in 2015, Steve Buscemi spoke with CBS News and he revealed that he will miss the series. It was a unique role for him where he served as the main character. He admits it's "one of the greatest jobs" he's ever had.
"That was just simply one of the greatest jobs I ever had the pleasure of doing," Buscemi said. "To be able to work on something of that quality and on a role that I've never done before and to do it in New York and in a great time period."
Steve Buscemi says he'll 'miss' the series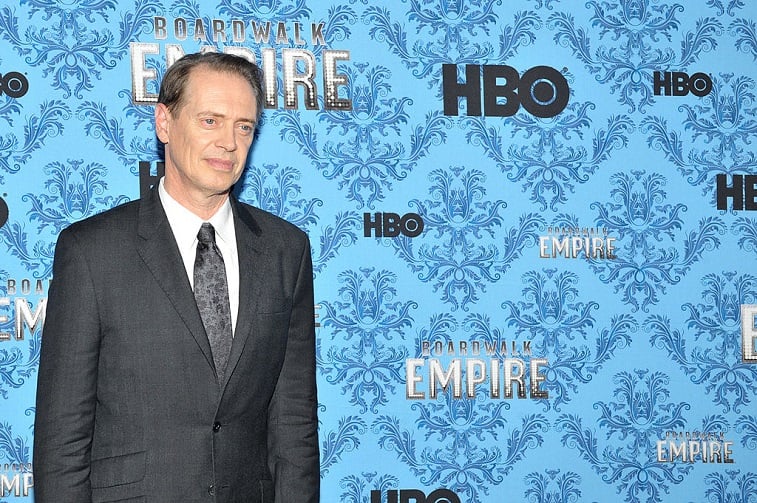 Buscemi said he will "miss" the series, which makes sense. He spent numerous years working on the show and clearly grew attached to the role of Nucky. It was sad to see it end for him, especially the way it did. Tommy Darmody shoots Nucky dead in revenge for his family and everything Nucky did to them. He dies on the Atlantic City Boardwalk that he loved so much, so it's fitting.
"I definitely miss it. I think it ended at the right time. But yeah, I'll miss it. Absolutely," he said.
Steve Buscemi talks about filming the final take for the series
Steve Buscemi spoke with The Hollywood Reporter in 2014 and he mentioned how the last take went for the series. He wanted everyone on set to watch in a very symbolic moment for all who worked on the incredible series.
"Usually, I get very distracted by people in my eyeline," said Buscemi. "But for the very last take, I requested the whole crew to watch. They were all in my eyeline, and I tried to look at each one of them before I turned around and went into the scene. It was such a beautiful moment."
Boardwalk Empire is definitely considered exceptional television and always worth a rewatch.