Steve Carell Is Looking Forward to 'The Office' Reunion in New John Krasinski Movie
Ever since The Office ended in 2013, fans have been waiting for a reunion to happen between the stars of the show. There has been no official reboot since, but the stars have reunited in some ways since the series finale. Steve Carell and John Krasinski are reuniting in an upcoming movie and Carell is excited to reunite for the first time since The Office. 
'The Office' premiered its final episode in 2013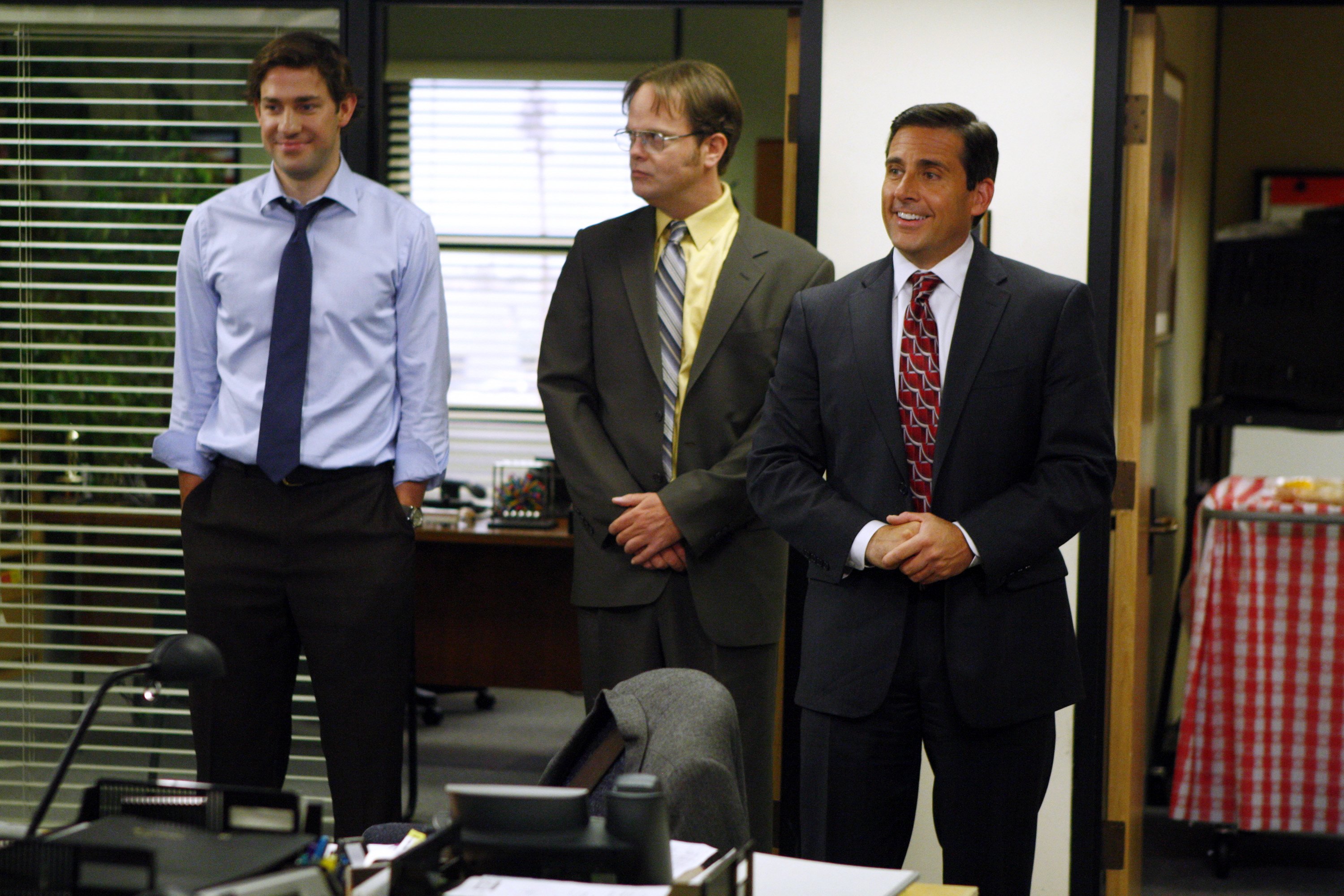 It has been almost a decade since the ending of The Office on NBC. Since then, the hit comedy has remained one of the most popular shows on streaming. The Office starred Steve Carell as Michael Scott, the manager of a branch of Dunder Mifflin. The show also starred John Krasinski, Jenna Fischer, Rainn Wilson, Ed Helms, Mindy Kaling, B.J. Novak, and Angela Kinsey. 
In an interview with Entertainment Tonight, Carell said that he is happy The Office has found so much success between generations. He also never expected it to be this popular. 
"It's strange but I think it's lovely that people are still watching it, it's finding new generations of fans, so that's very cool," he said. "When we were doing it, we never thought it would resonate that way. But we're happy that it did!"
'The Office' stars Steve Carell and John Krasinski are reuniting in a new movie
While Steve Carell and John Krasinski have appeared with each other before, the two have not been involved in a project for TV or film since The Office. The two will have a reunion onscreen for the first time in a new movie called Imaginary Friends.
Krasinksi is directing, writing, producing, and starring in the project alongside Ryan Reynolds. The movie stars Reynolds as a man who is able to talk to and befriend people's forgotten imaginary friends. Carell is also a part of the project and is excited to be reteaming with Krasinski.
"Well, I haven't started working on the film with him yet, but I can't wait," Carell told ET. "I'm anticipating just joy and fun. I mean, he's the best, and he's a great director."
Krasinski has proven to be a talented director with A Quiet Place and A Quiet Place: Part II. However, Carell says he still may give his buddy a hard time while shooting.
"I'll put him through his paces, you know? I'll make him work for it," Carell shared. "I might be one of those persnickety actors that doesn't always agree, or won't come out of my trailer. You think you hired somebody that is a friend, but you got that wrong!"
Carell is returning as Gru in 'Minions: The Rise of Gru'
The Office fans will have to wait a while to see Steve Carell reunite with Krasinski. However, Carell is reprising his voice role as Gru in Minions: The Rise of Gru. This will be his fifth time voicing the character and he is now playing a 12-year-old version of this popular character. 
Minions: The Rise of Gru arrives in theaters on July 1. 
RELATED: Steve Carell Reveals the Worst Audition Moment of His Career Ahead of 'Minions: The Rise of Gru'