Steve Carell Reveals the Worst Audition Moment of His Career Ahead of 'Minions: The Rise of Gru'
Steve Carell has had many amazing roles in his career and it's hard to imagine anytime when he struggled to land apart. From The Office to his latest movie, Minions: The Rise of Gru, Steve Carell has proven to be a versatile performer in both television and film. However, like most actors, his career did not start out spotless. Carell recently shared the worst audition moment of his career and it would be an awkward moment for any actor.
Steve Carell has a versatile career that spans from comedy movies to dramas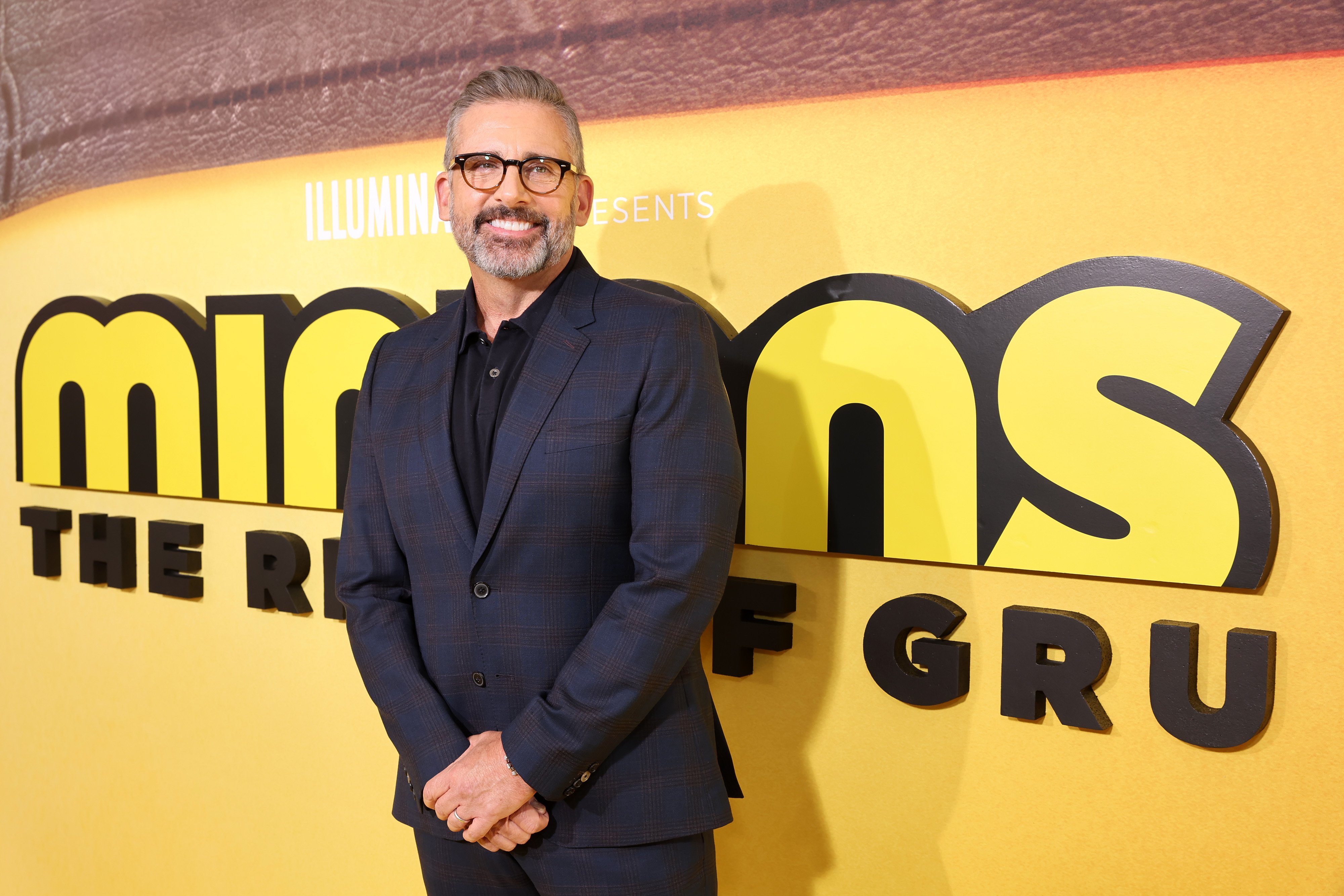 Carell gained recognition through being a correspondent on The Daily Show with Jon Stewart. Carell worked on the show for six years before leaving in 2005. He then became a bigger star through his comedic roles in Bruce Almighty and Anchorman: The Legend of Ron Burgundy. Since then, he has had plenty of roles in comedy movies such as Dinner for Schmucks, Evan Almighty, Little Miss Sunshine, Get Smart, and Date Night.
Most will know Carell from playing Michael Scott for seven seasons on NBC's The Office. The Office remains one of the most popular sitcoms of all time. He also has proven to be a great dramatic actor in Foxcatcher and in The Big Short. Steve Carell is reprising one of his most popular roles as Gru in the Despicable Me franchise in Minions: The Rise of Gru.
Carell shared the worst audition of his career
While Carell seems like a natural talent off-camera, he did have an embarrassing moment before his career took off. In an interview with Screen Rant ahead of Minions: The Rise of Gru, Steve Carell shared the worst audition moment he ever had. The Crazy Stupid Love actor said he was auditioning for a fast-food commercial when he began choking on a dry french fry.
"I remember I was auditioning for a fast food restaurant commercial, and I had to eat fries for the audition," Carell shared. "But it so happened that the fries were a day or two old, and they were very dry. I'm even drying up just thinking about it. And once I ate a couple of the fries, I started choking because they were so dry. I couldn't even say the lines, and I didn't get the part."
Carell did not name which fast-food restaurant he was auditioning for, but he apparently did not enjoy their fries. He is typically great at improv but it's hard to do that while choking on gross french fries.
Steve Carell is returning as Gru in 'Minions: The Rise of Gru'
While Steve Carell did not land that fast-food commercial years ago, he did land the role of Gru in Despicable Me. Gru is the world's greatest villain who still has a heart of gold, especially after adopting three girls. Carell has portrayed Gru three times and is now voicing a young version of the character. Minions: The Rise of Gru works as both a prequel to the first Despicable Me and as a sequel to 2015's Minions.
Minions: The Rise of Gru arrives in theaters on July 1.