Steve Carell's Wife Nancy Wasn't a Fan of This 1 Iconic Role
The Office star Steve Carell has played a lot of memorable characters. From the former as "World's Greatest Boss" to a man trying to reclaim his sense of self amidst a divorce in Crazy, Stupid Love, Carell's projects have always been nothing if not perfect for the improv actor. Still, there's one role Steve's wife of over two decades, Nancy Carell, didn't love.
Nancy Carell starred in 'The Office' as one of Michael Scott's girlfriends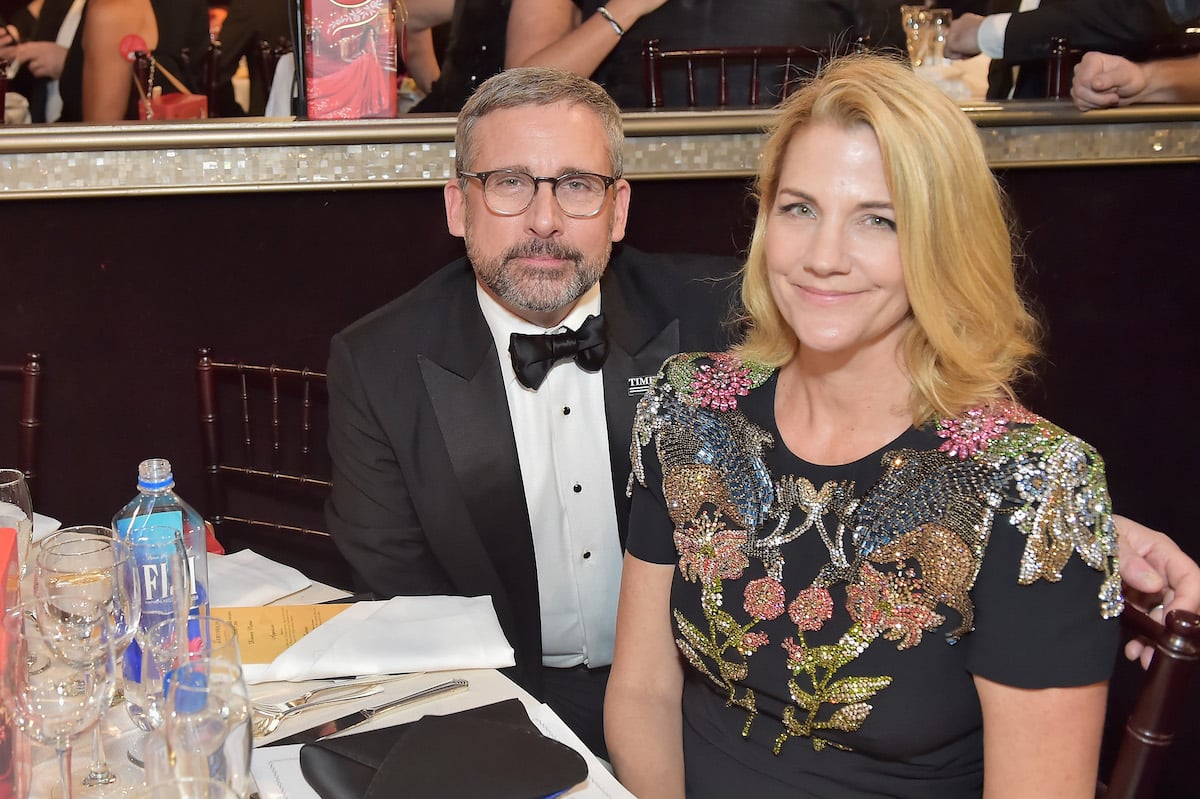 Steve Carell isn't the only funny one in the family. Any fan of The Office knows his wife, Nancy, can hold her own with the actor. She did just that as the real estate agent who sold a condo to Michael, Carol Stills. She became one of his girlfriends.
Carol made appearances in seven episodes between 2005-2013. The first came in season 2 in "Office Olympics." In season 3, the two are an official couple going through the ups and downs of a relationship (with Michael fumbling his way through it).
After nine dates, Michael proposed and Carole turned him down. From there, the end is near opening the door for Dunder Mifflin VP, Jan Levinson to steal Michael's heart (and dignity).
Aside from The Office, Nancy has been in quite a few comedic-focused projects such as Bridesmaids, Saturday Night Live, and more. The two met in an improv class at Second City in which Stave taught.
"I beat around the bush [before asking her out] and said something stupid like, 'Well, you know, if I were to ever ask someone out, it would be someone like you,'" Steve told Details.
"It's so stupid, but it was all self-protection. She was the same way: 'If somebody like you were to ask me out, I would definitely go out with him. If there was a person like you.'"
Steve and Nancy married in 1995 and haven't looked back. She knows the ways of Hollywood because she's apart of it, too. However, there's still one role of Steve's Nancy didn't exactly love.
This role landed Steve Carell in hot water at home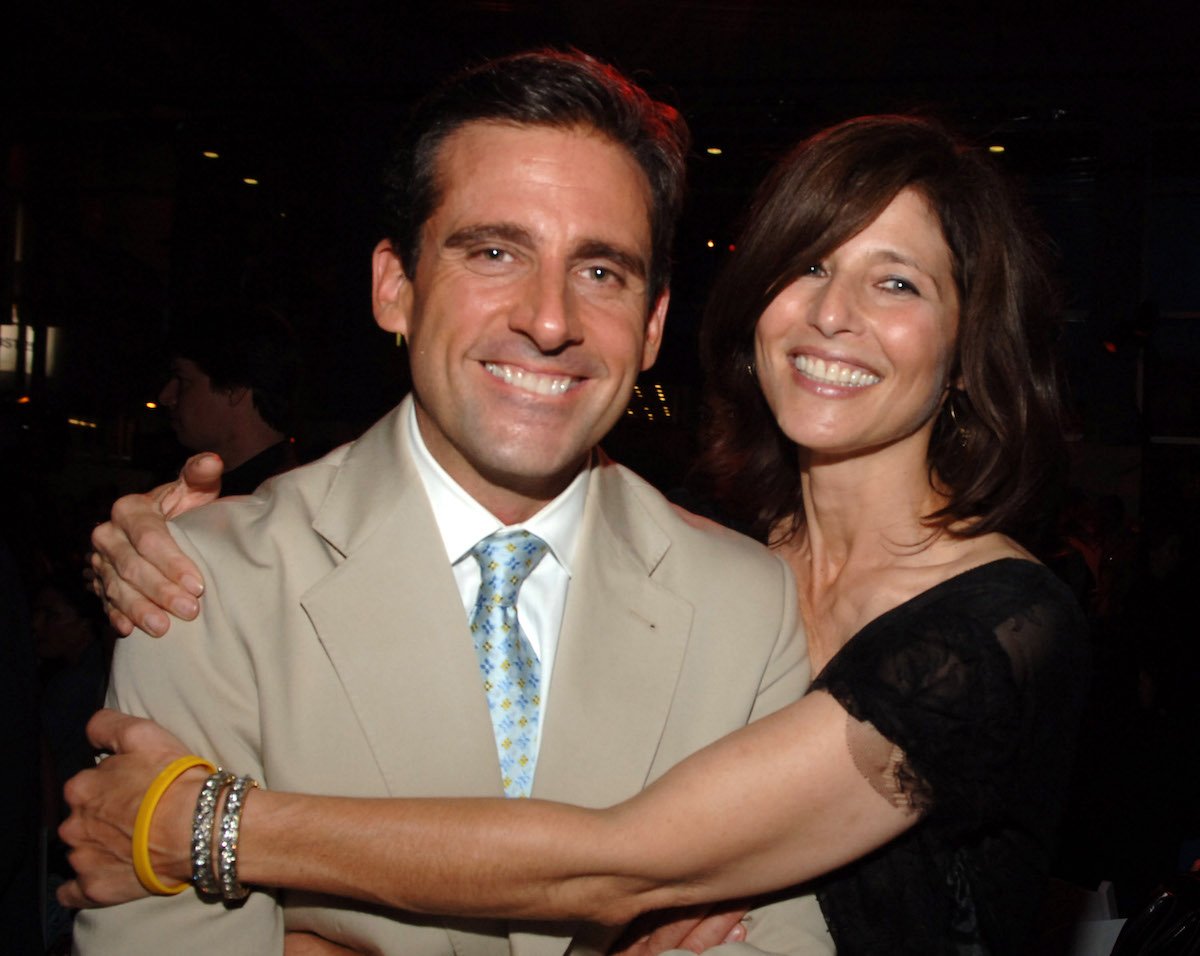 When Steve co-wrote the script and landed the role of Andy in Judd Apatow's The 40-Year-Old Virgin, Nancy didn't know all her husband might endure. She knew the premise — a middle-aged virgin — but still wasn't prepared. Steve said she didn't watch the film until the premiere.
"We sat there and we're watching this first big make-out scene — it's the first time she's ever seen me make out with someone, obviously — and I felt her whole body just tense up, in the chair," he said via E! News. 
"And she knew that I'm not that good an actor. I was clearly enjoying myself way too much! So there were words at home."
Steve Carell is 'hard on himself'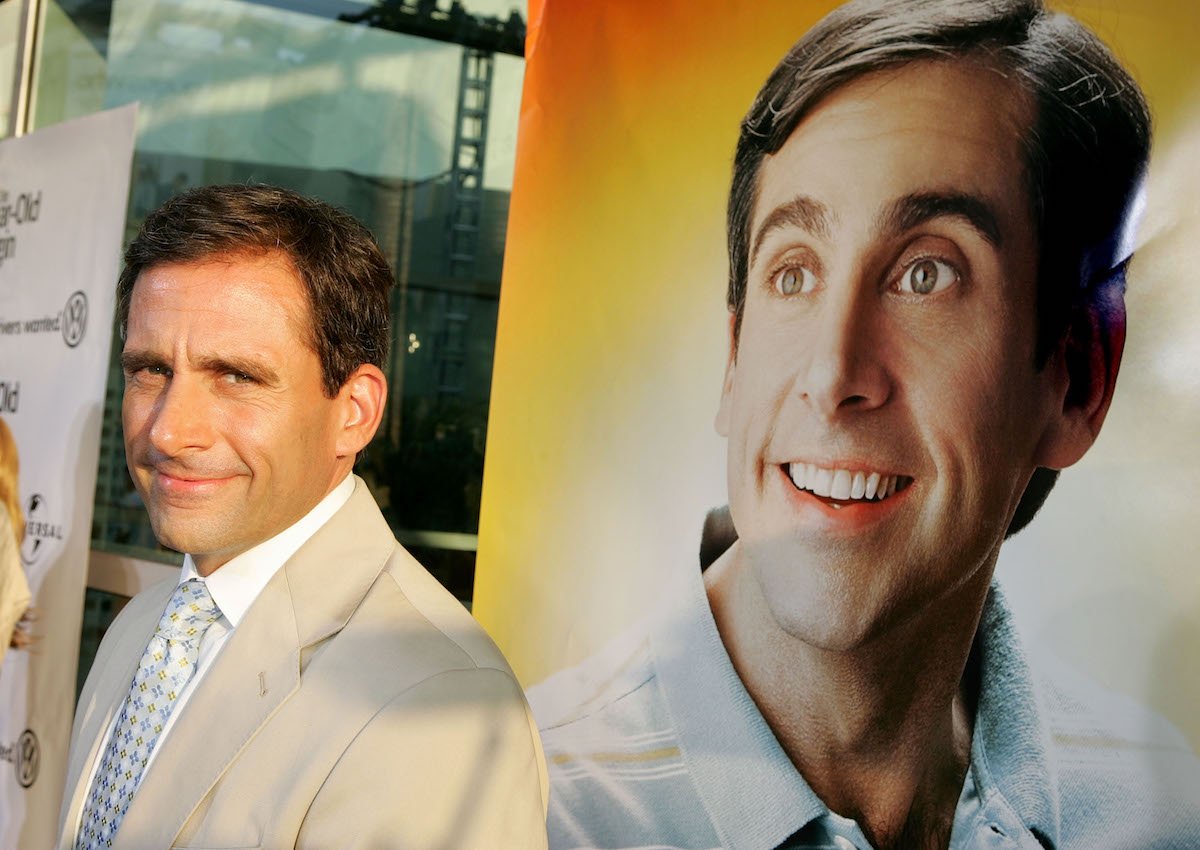 Fresh off his stint in Anchorman — and at the height of The Office success — Steve's portrayal in The 40-Year-Old Virgin catapulted him into places he might not have gone otherwise.
The Apatow film went down in history as of one Carell's most memorable performances, particularly due to the chest waxing scene in which he yells "Kelly Clarkson!" It was all done in one take and Steve famously improvised what his character shouted from the pain.
Even with so many hits to his credit, Nancy told 60 Minutes, Steve can be hard on himself when something doesn't land. She added that, he also isn't as "socially awkward" as his characters lead fans to believe.
"He's very funny, he just doesn't try as hard, he doesn't feel the need to entertain people on a, you know, 24-hour basis," Nancy said.
Whatever role Steve Carell chooses next, he'll nail it like all the others. The real question is, did his chest hair ever grow back the same?