Steve Harvey Experienced Homelessness for 3 Years — 'It Was Rock Bottom'
100 people were surveyed, and the top eight answers are on the board: Name a famous game show host. With that prompt, you had to have thought of Steve Harvey, the current host of Family Feud.
Of course, Steve Harvey has done and still does so much more: He hosts a nationwide morning radio show, he has his own talk show, and he has his own entertainment company. His radio show, and Family Feud, earn him massive amounts of money, and his net worth is at least $120 million.
But Harvey didn't come from wealth. In fact, his upbringing was quite humble, and there were times before his fame where he was seriously struggling. It took a lot for Harvey to reach the wealth he has today.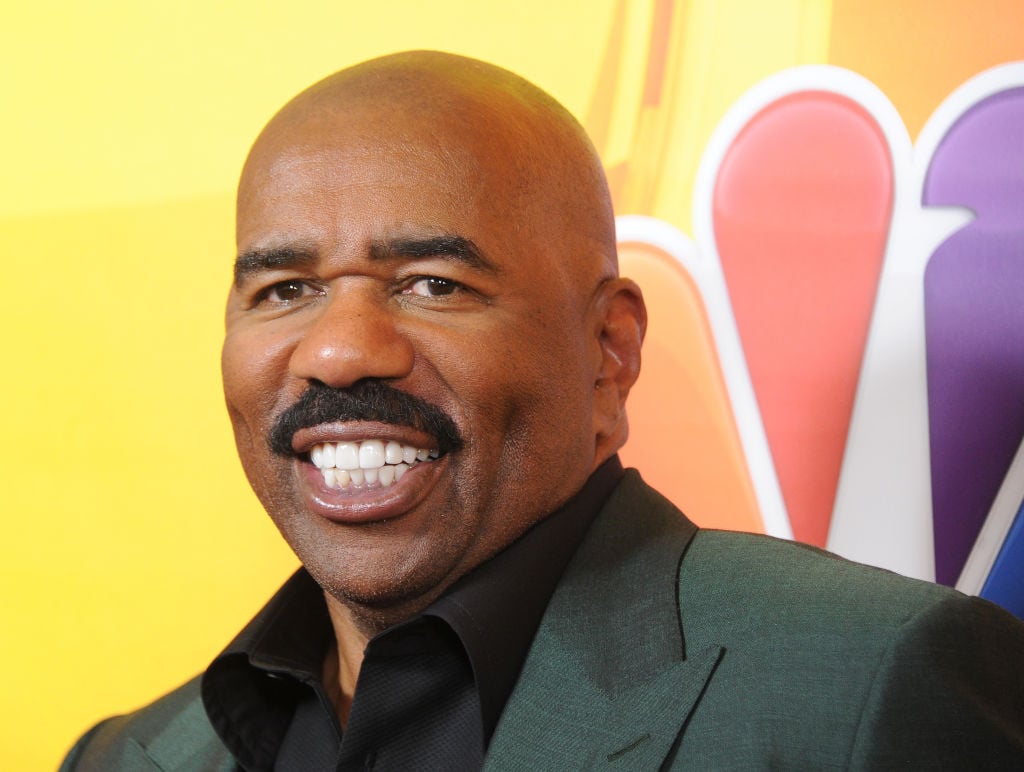 Steve Harvey's career is successful
When Harvey entered the public consciousness, it was through his stand-up comedy. In 1990, he won the Johnnie Walker National Comedy Search, and from this, he was able to become a host at the famous Apollo Theater, an act that was revived in 2018.
In 2000, he began hosting a radio show that continues to this day. His comedy career led to an acting career as well: He starred in a few sitcoms in the late 1990s, and in the early 2000s, a few movies. At the same time, his stand-up sets were released as films, one in a compilation by director Spike Lee.
In 2010, Steve Harvey was brought on to host Family Feud. With Harvey at the helm, the show's popularity exploded. Harvey's energy as host combined with deadpan reactions to absurd answers and comic timing made the show appeal to a new generation.
He began hosting the Miss Universe pageant, as well as a New Year's Eve special. On top of all this, he's a published author with four self-help and advice books and has won scores of awards over the years. It's clear: Harvey has found massive success.
Steve Harvey is self-made
Harvey's rise to wealth, fame, and success is especially striking when you learn about his earlier life. His father was a coal miner from West Virginia, though the family moved to Cleveland, where Harvey graduated from high school.
He attended West Virginia University but struggled to find the right career path. He worked multiple jobs, from insurance salesman to mechanic to professional boxer.
In 1985, he gave his first stand-up comedy show — and seems to have made it his passion. However, it took some time for him to find stability, reports Yahoo.
Stand-up comedy isn't always the most consistent with income. In the late 1980s, Harvey struggled to find housing and ended up living out of his car.
He kept food in a cooler in the backseat and showered at swimming pools and gas stations. If a comedy gig offered him hotel space, he took it — but not every gig offered this.
According to Harvey, this was "rock bottom," and it took three years for him to find a stable living situation. Still, he kept up his comedy work and stayed faithful.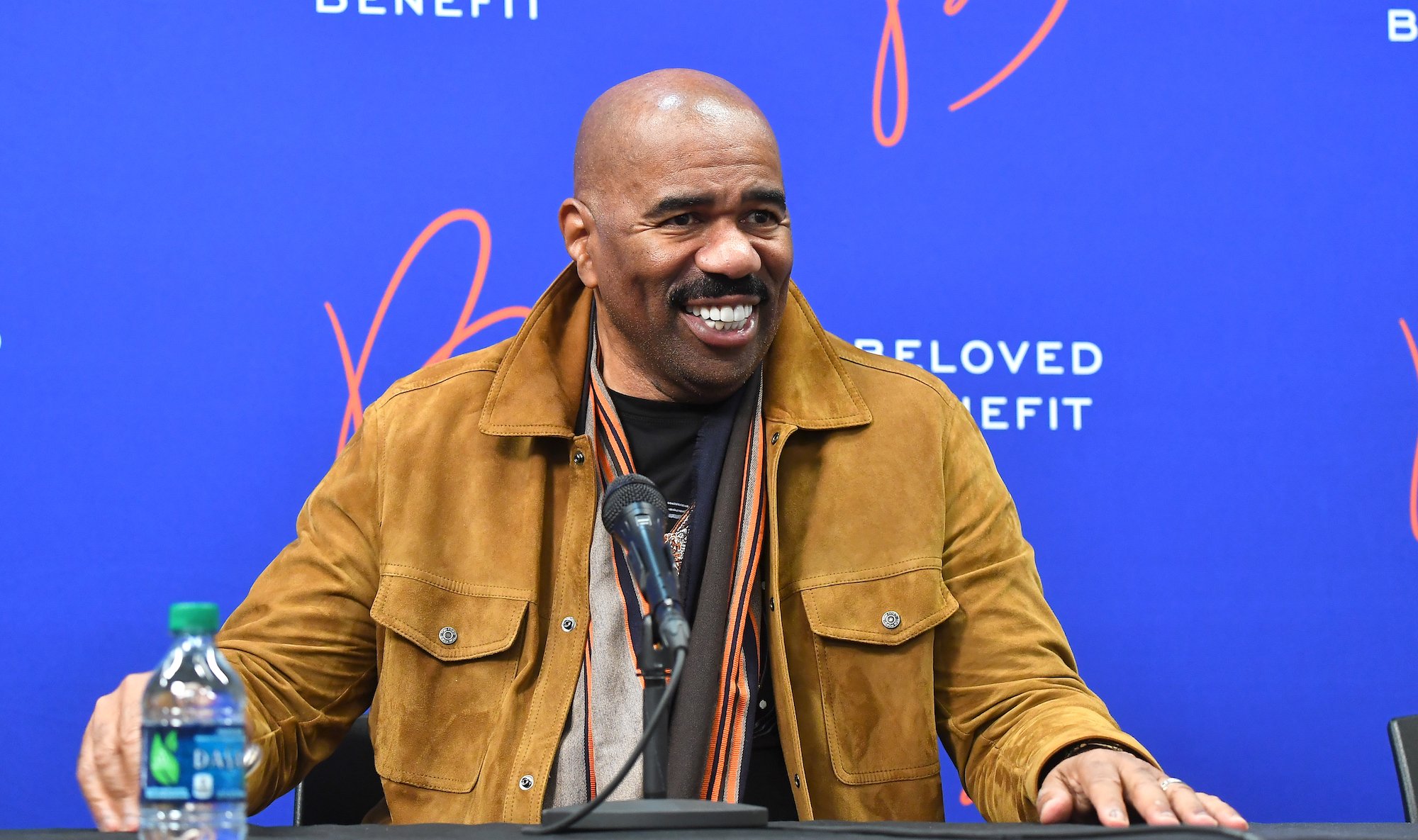 Things turned around for Steve Harvey
The Johnnie Walker National Comedy Search brought Harvey the national attention he needed to return to a more stable living situation. It also validated the faith that he had maintained in those less certain times, and was the start of a career that would make him a millionaire.
He met the woman who would become his current wife, Marjorie Elaine Bridges, though it would be over a decade before they would finally marry. Harvey experienced serious hardships — but perhaps that difficult experience gave him the fortitude and tenacity that would make him a star.