Steve Jones Says He'd Rather Listen to Steely Dan Than the Sex Pistols
Sex Pistols guitarist Steve Jones says he doesn't listen to his band's music anymore. He'd rather listen to bands like Steely Dan.
In multiple recent interviews, Steve Jones says he's not a fan of his music with the Sex Pistols anymore. He'd much rather listen to bands like Steely Dan. Plenty of musicians and artists fall out of love with their tunes. However, despite Jones' new musical tastes, he's still in love with what the Sex Pistols did in their short lifetime.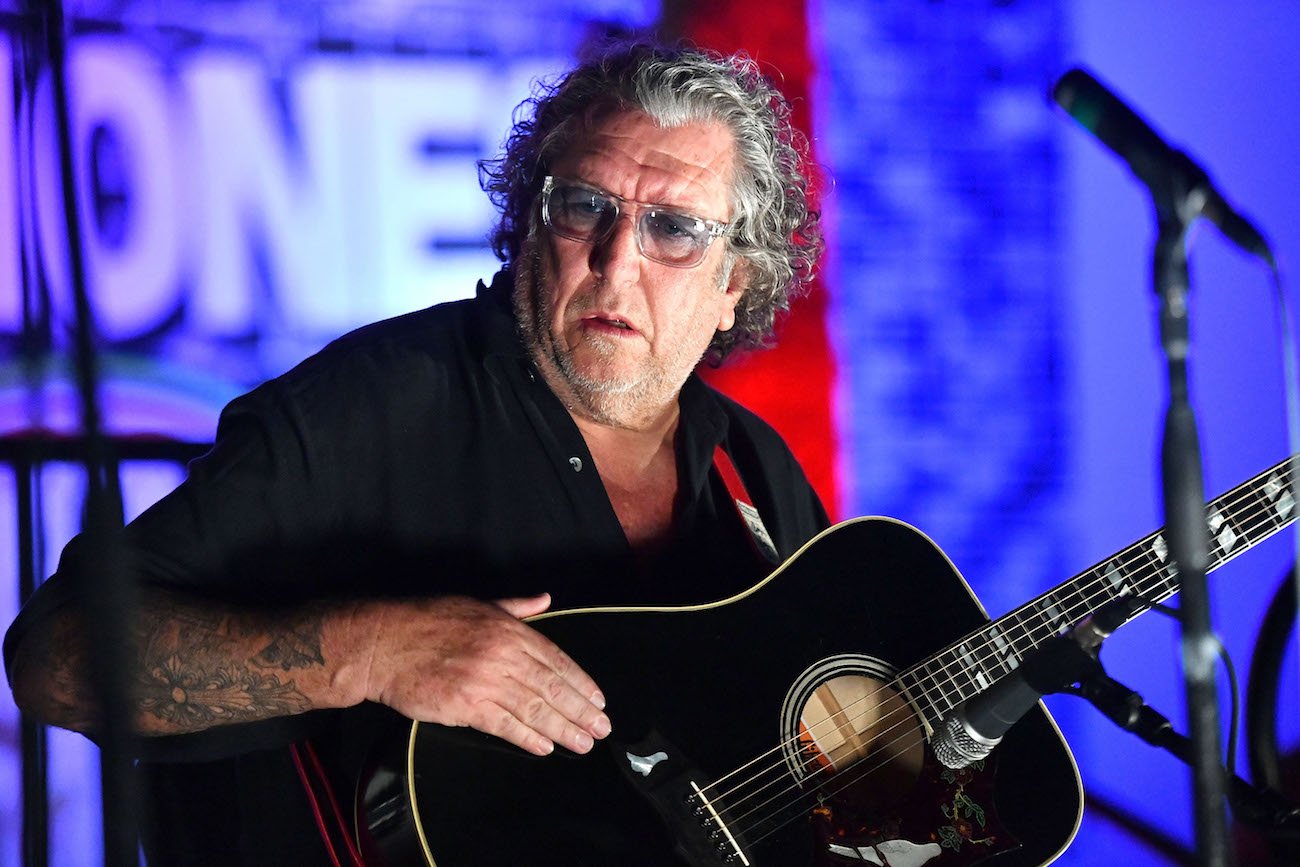 Steve Jones said he enjoyed the Sex Pistols in 2017
In 2017, 40 years after the Sex Pistols released Never Mind the Bollocks, Here's the Sex Pistols, Jones spoke with Rolling Stone about his new book, Lonely Boy: Tales from a Sex Pistol.
He explained that the punk band's only album is a bit "bizarre," given the circumstances in which they made it. The band had barely mastered their instruments when they recorded Never Mind the Bollocks, yet they made these extraordinary songs.
"It's an album that was so bizarre for these 19, 20-year-olds to do in the structure of the songs," Jones said. "It's just one of them classic albums, if you will. I'm not pumping myself up. But it's a bizarre record.
"We didn't go for like, 'We need to write a hit song for the record company.' There was none of that. But there's a lot of catchy bits in some of the songs. I don't know. It's just a real weird album. When I do listen to it, I love it.
"I do like the sound of it. The highlight of my Sex Pistols career was recording the album. That's when I had the most fun and could be the most creative.
"And Chris Thomas allowed me to be creative and Bill Price to get the best out of me, 'cause literally I'd only been playing a year. And I don't know. It's quite extraordinary it turned out the way it did."
Jones told Forbes that the album is "one of them little time capsules of a certain moment in time. It was a little bit of that magic in a small time.
"Everything came together, and it was one of them things that I think was just meant to be, and then we dissolved. But that legacy is still strong from the album. It's crazy."
Jones doesn't listen to the Sex Pistols anymore
The Sex Pistols' "God Save the Queen" hit the charts just before Queen Elizabeth II's Silver Jubilee in 1977. It reached No. 2 before the BBC banned it. This June, the band reissued the song ahead of the queen's Platinum Jubilee.
In a recent interview with the Telegraph, though, Jones says he isn't into the Sex Pistols' music anymore. "I never really listen to the Pistols' music anymore," he said (per the Independent). "I'm f***ing tired of it, to be honest with you. I'd rather listen to Steely Dan."
In another recent interview with the Associated Press, Jones said he doesn't listen to any punk music anymore. "I don't particularly listen to punk rock anymore," he said. "My musical tastes have changed a lot over the years, you know, and I'm 66 years old. I'm not a kid anymore. I think it would be a bit silly if I was still flying that flag."
He added, "I like Steely Dan. Is that bad?"
The guitarist still loves what the punk band accomplished in their short lifetime
After a disastrous tour of the deep south in the U.S., Jones left the Sex Pistols. He told AP that he'd "just had enough. It was so dark and horrible at that point."
In his book, Jones wrote, "The Sex Pistols were born to crash and burn, and that's exactly what we did." Jones told Rolling Stone that it became apparent to him after the Sex Pistols' infamous appearance on the Today show with Bill Grundy, in which they swore on live television, and when Sid Vicious joined the band.
"It just didn't look like it was going to last much longer," Jones told Rolling Stone. "It all got dark and weird. Plus, we were all very young. We had no coping skills. I didn't for sure. I don't think any of us knew what was going on.
"We got caught up in the whole whirlwind of mainstream media [after Grundy] and we weren't interested in writing any songs."
One of Jones' biggest regrets is walking away from the Sex Pistols after that last show in San Francisco. "I might have been acting a bit hastily," he said. "I wish we would've went back and had a breather. We could have huddled 'round and talked about it. But that was a weird time. It just seemed doomed. But I regret not giving it another shot."
Despite his regrets, Jones is proud of the Sex Pistols' legacy. "It was an important time in music and I'm glad it happened," he told the AP. "Because it made people think, and it made people think, 'Well I can do that.' Prior to that living in England, you didn't have many options."
The Sex Pistols gave a doomed generation hope. Now, Danny Boyle's new limited series Pistol pays homage to the punk band.