Steve Martin's Funniest Movies to Watch on His Birthday and After
Steve Martin turned 75 on Aug. 14. Its' been 44 years since he first hosted Saturday Night Live, which came during his legendary standup comedy career. His cameo in The Muppet Movie came 41 years ago, the same year as his first movie vehicle, The Jerk. 40 years of Steve Martin comedies are daunting, but they are something to celebrate.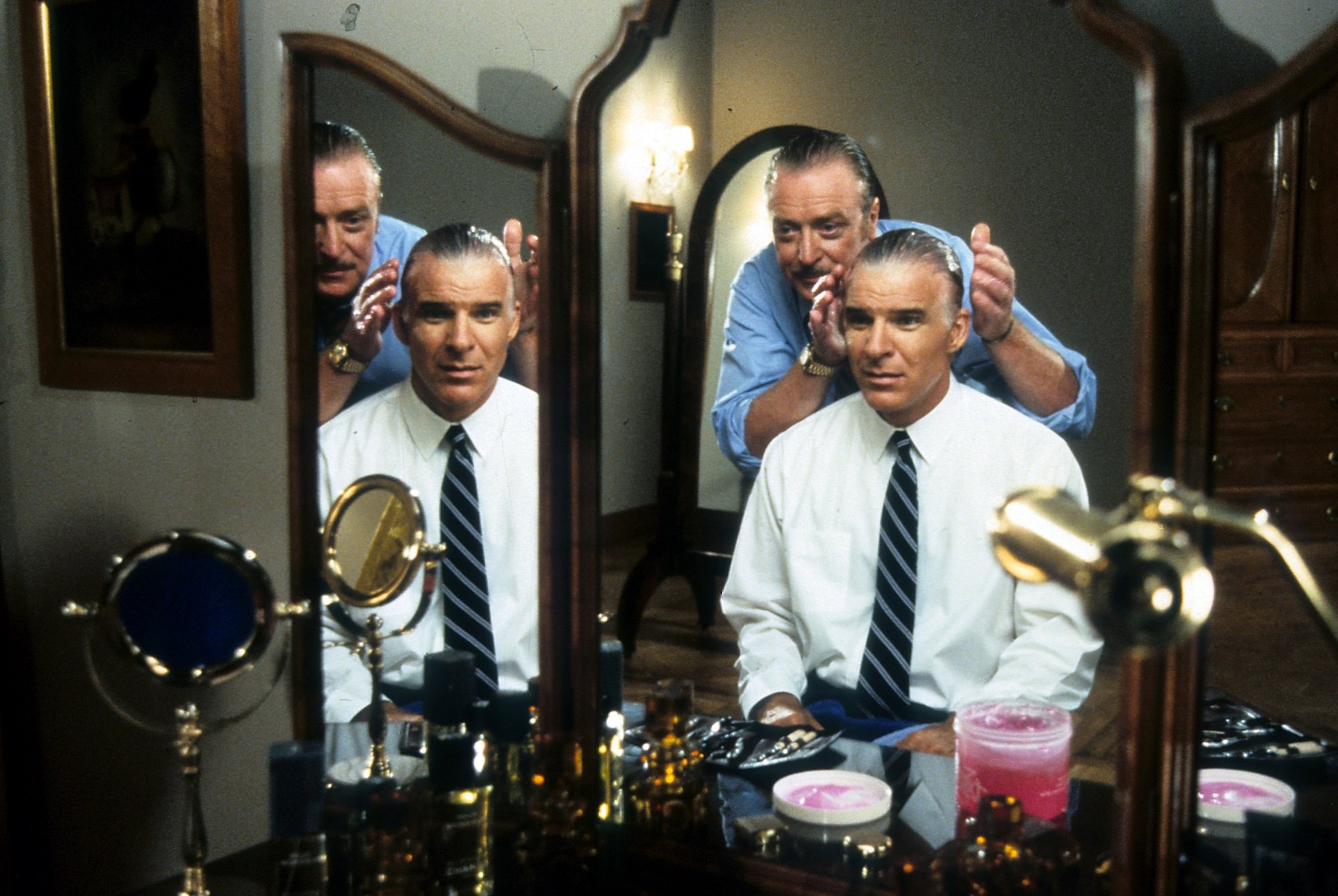 Here are some of the best comedies Martin made, and it still leaves out movies like Housesitter and The Lonely Guy which would be top three entries for any other actor. Martin is so good, he's far surpassed those.
Steve Martin is hilarious in all his Carl Reiner movies
When Reiner died in July, we paid tribute to his funniest movies. Four of them star Steve Martin. You can't go wrong with The Jerk, Dead Men Don't Wear Plaid, The Man with Two Brains or All of Me. All of Me is probably his best since it is a pure physical comedy vehicle, but the absurdity of The Jerk or Brains are work experiencing for modern audiences. 
Steve Martin steals 'Little Shop of Horrors' from Audrey II
The musical about the man eating plant is in development for a remake by Greg Berlanti, to perhaps star Chris Evans and Scarlett Johansson. Frank Oz cast Martin in his 1986 adaptation as the dentist. That means Martin got the best song, and the funniest death.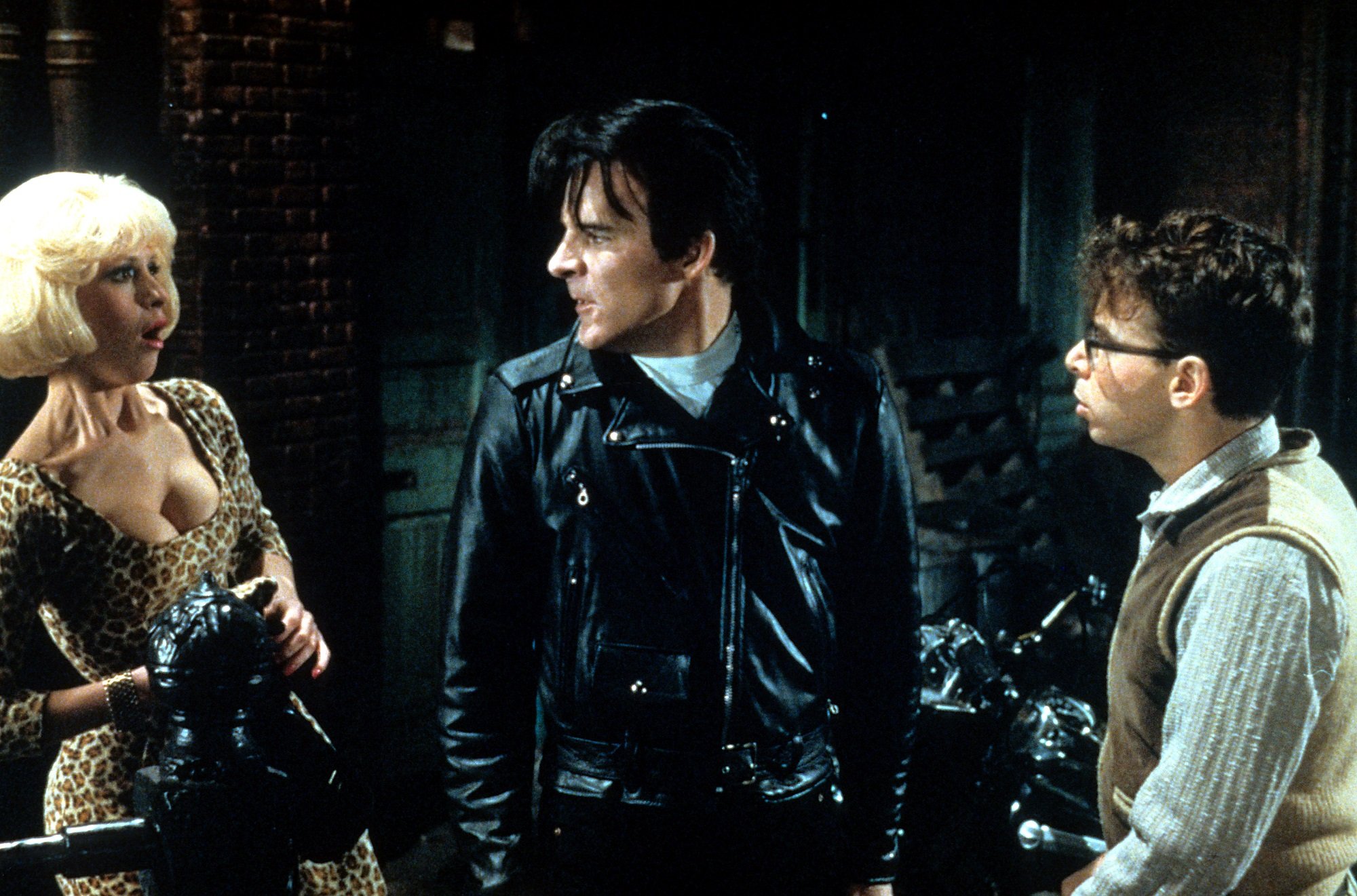 RELATED: 'Little Shop of Horrors': What Will Chris Evans and Scarlett Johansson Sing?
Steve Martin is the funniest of his 'Three Amigos!'
The pairing of Martin, Chevy Chase and Martin Short was legendary. They're all hilarious but Martin upstages his costars when he leads them in a dance, and tries to escape an elaborate prison contraption.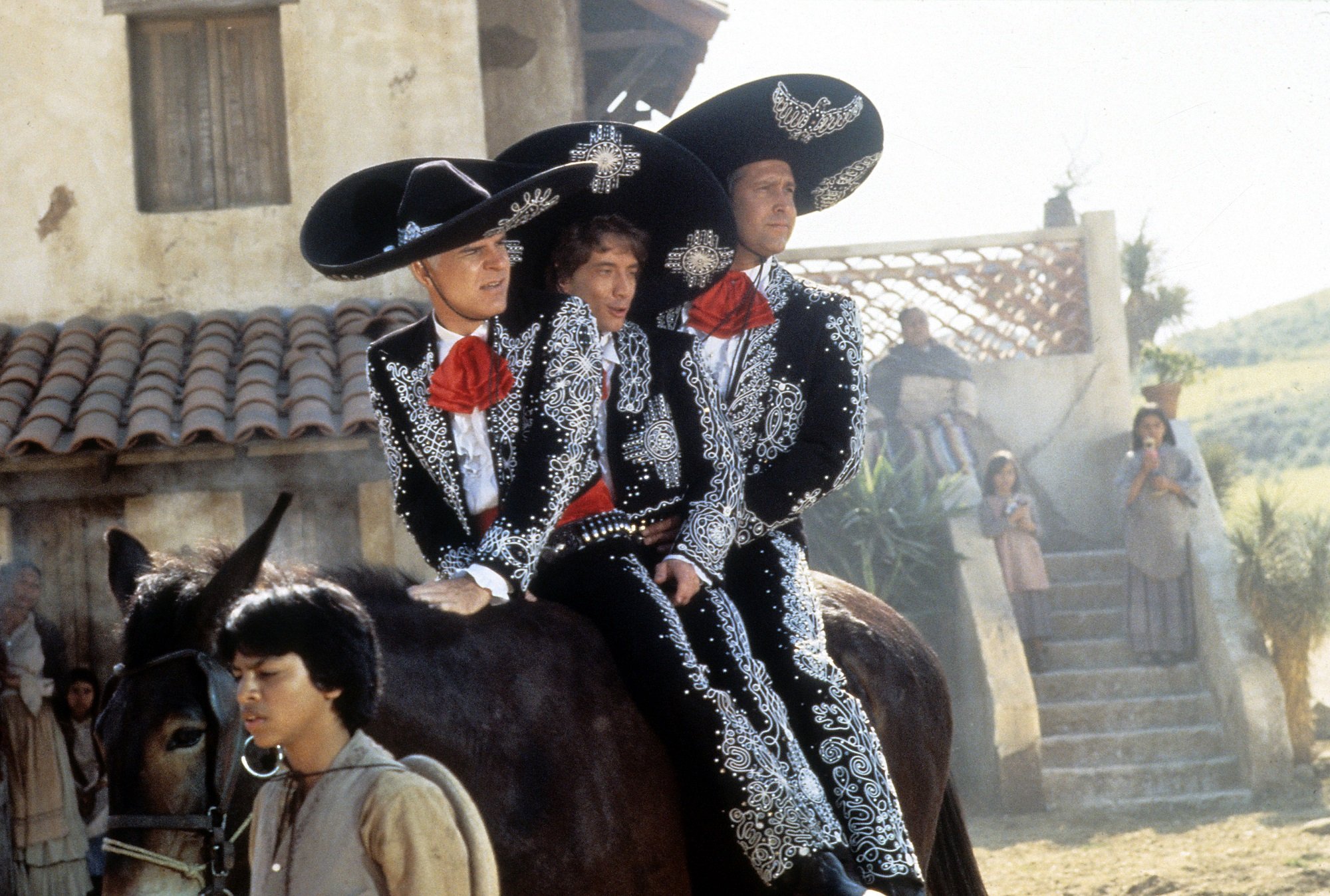 The premise itself was hilarious. The trio play old time Hollywood actors in a series of western serials. A poor Mexican village mistakes them for real heroes and invites them to come save the village from a real villain. Any chance Martin has to do physical comedy makes him the winner. 
'Roxanne' made him a romantic leading man
Martin wrote Roxanne, an adaptation of Cyrano de Bergerac that cast him as the romantic love poet. He wore a prosthetic nose and was too shy to approach Roxanne (Daryl Hannah) himself. He ended up helping a hunky firefighter (Rick Rossovich) woo her with words. Martin is legendarily self-deprecating, but also sweet and poignant here.
Steve Martin tried to get home in 'Plains, Trains and Automobiles'
Plains, Trains & Automobiles is John Hughes' ultimate travel nightmare. Gil (Martin) is just trying to get home for Thanksgiving. Every mode of transportation that goes wrong seems accompanied by Del (John Candy). They may annoy each other but their chemistry is priceless.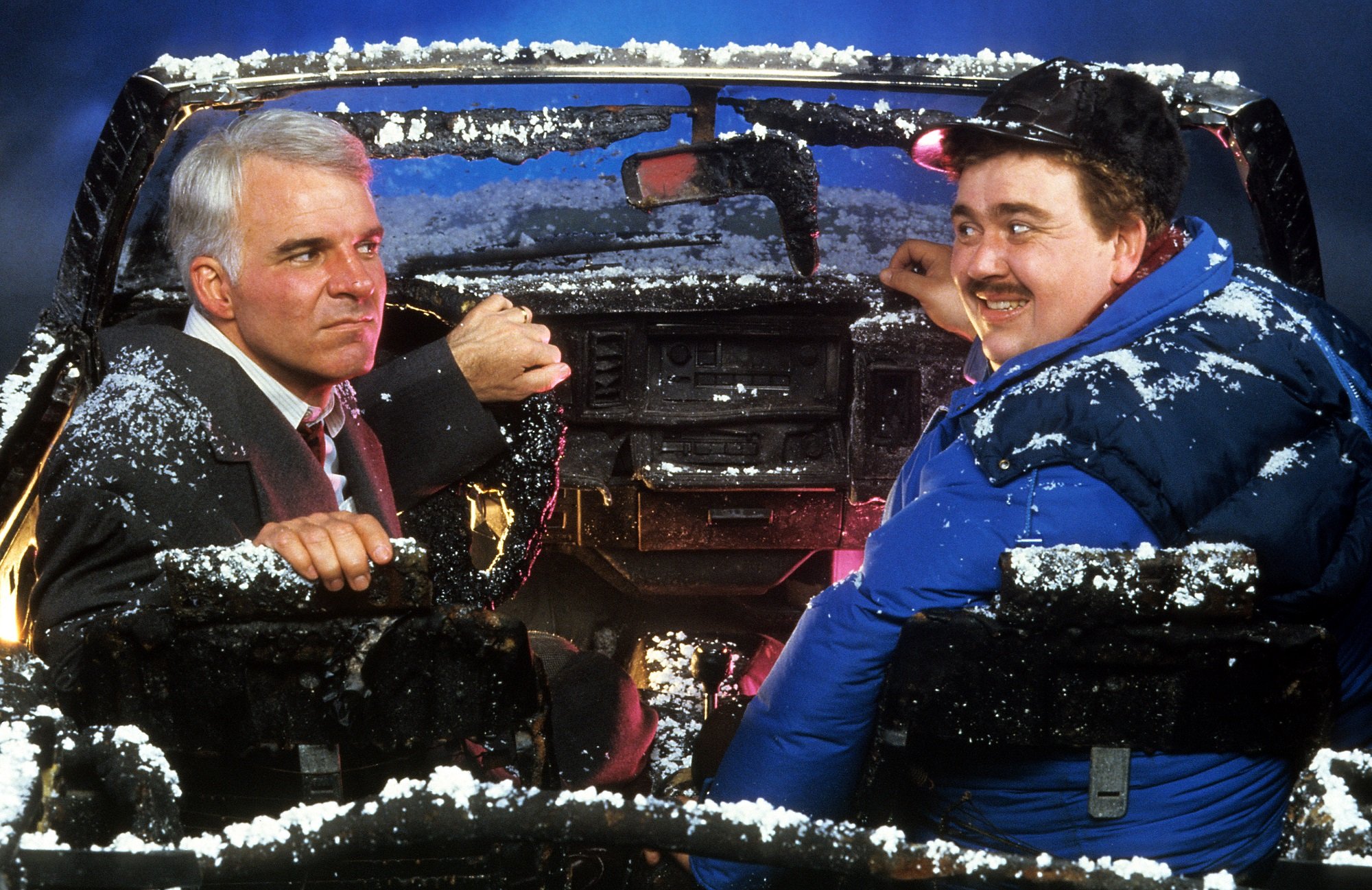 RELATED: John Candy's Daughter Opens Up On the Anniversary of the Comedian's Death – 'How I Feel Right Now'
Steve Martin made 'Dirty Rotten Scoundrels' a legend
Dirty Rotten Scoundrels was based on the movie Bedtime Story. However, Martin's portrayal of a low rent con artist is what opened the film up to a future Broadway musical and a remake starring Rebel Wilson and Anne Hathaway. It was the perfect chance for Martin to try on hilarious personas.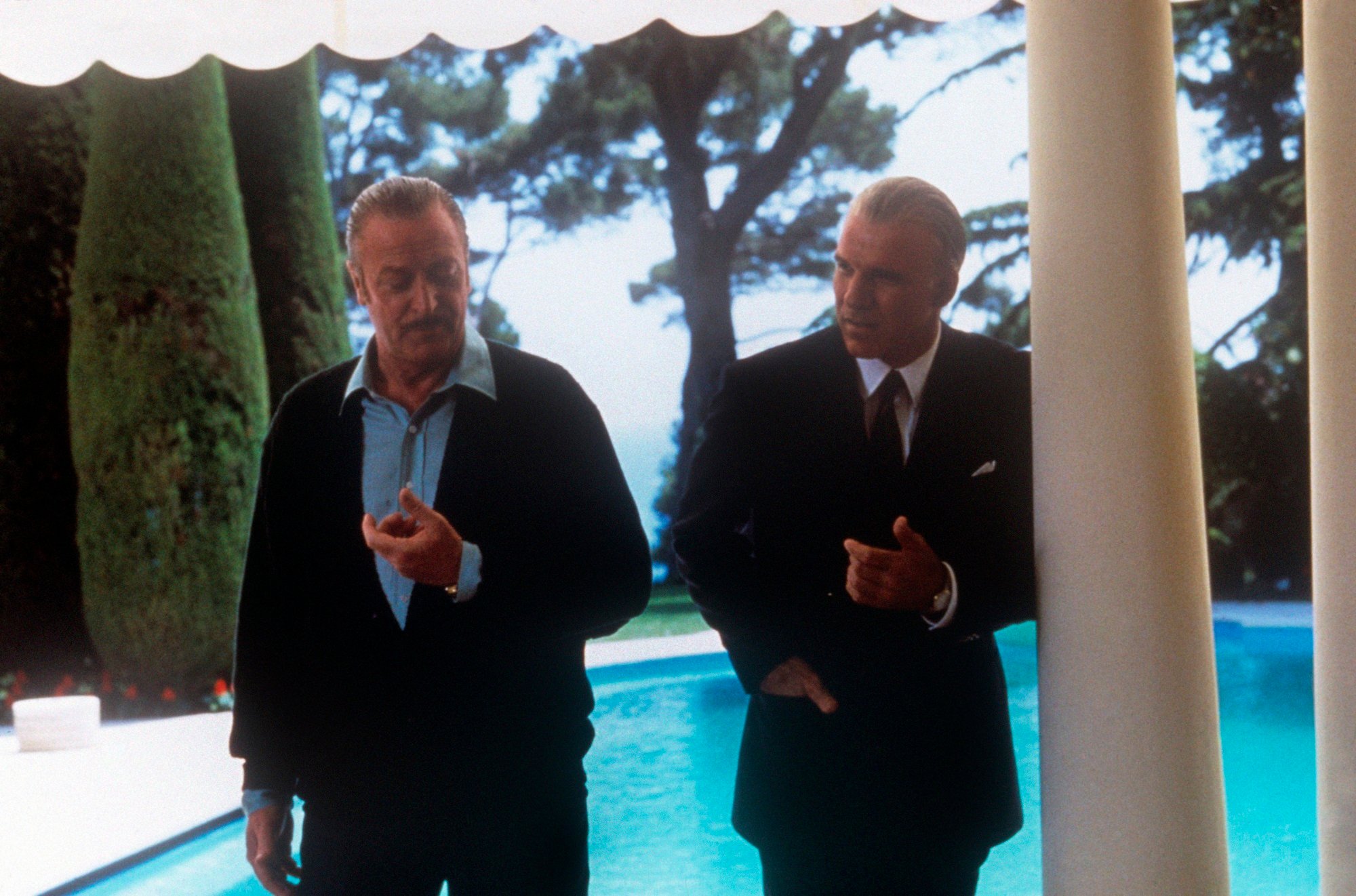 RELATED: Why Anne Hathaway's Huge Action Scene Was Cut From 'The Hustle'
'Parenthood' is Steve Martin's best movie
All of Martin's strengths collided with Parenthood. The film about a the different branches of the Buckman family is full of hilarious and poignant moments. Martin gets to be a good dad, a frustrated dad spread too thin, and a goofy pratfaller all in one movie.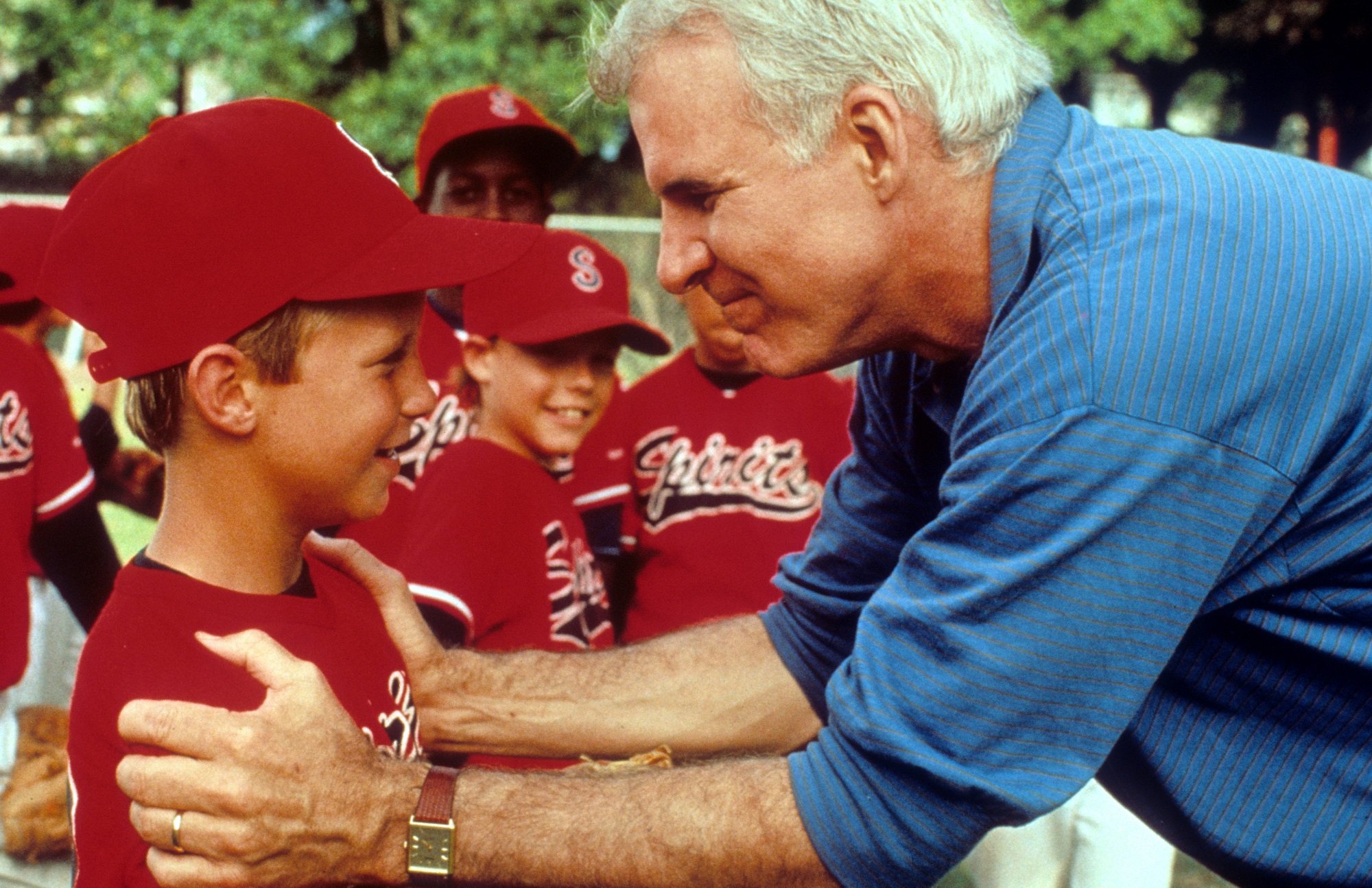 RELATED: Why 'Parenthood' Still Holds Up 30 Years Later
Steve Martin told the 'L.A. Story'
Perhaps the rest of the world was not ready for L.A. Story in 1991. Martin wrote what he knew, the surreal customs and phoniness of the city where he worked. It's a love story guided by a talking street sign, and skewers Hollywood, relationships, city culture and even the climate.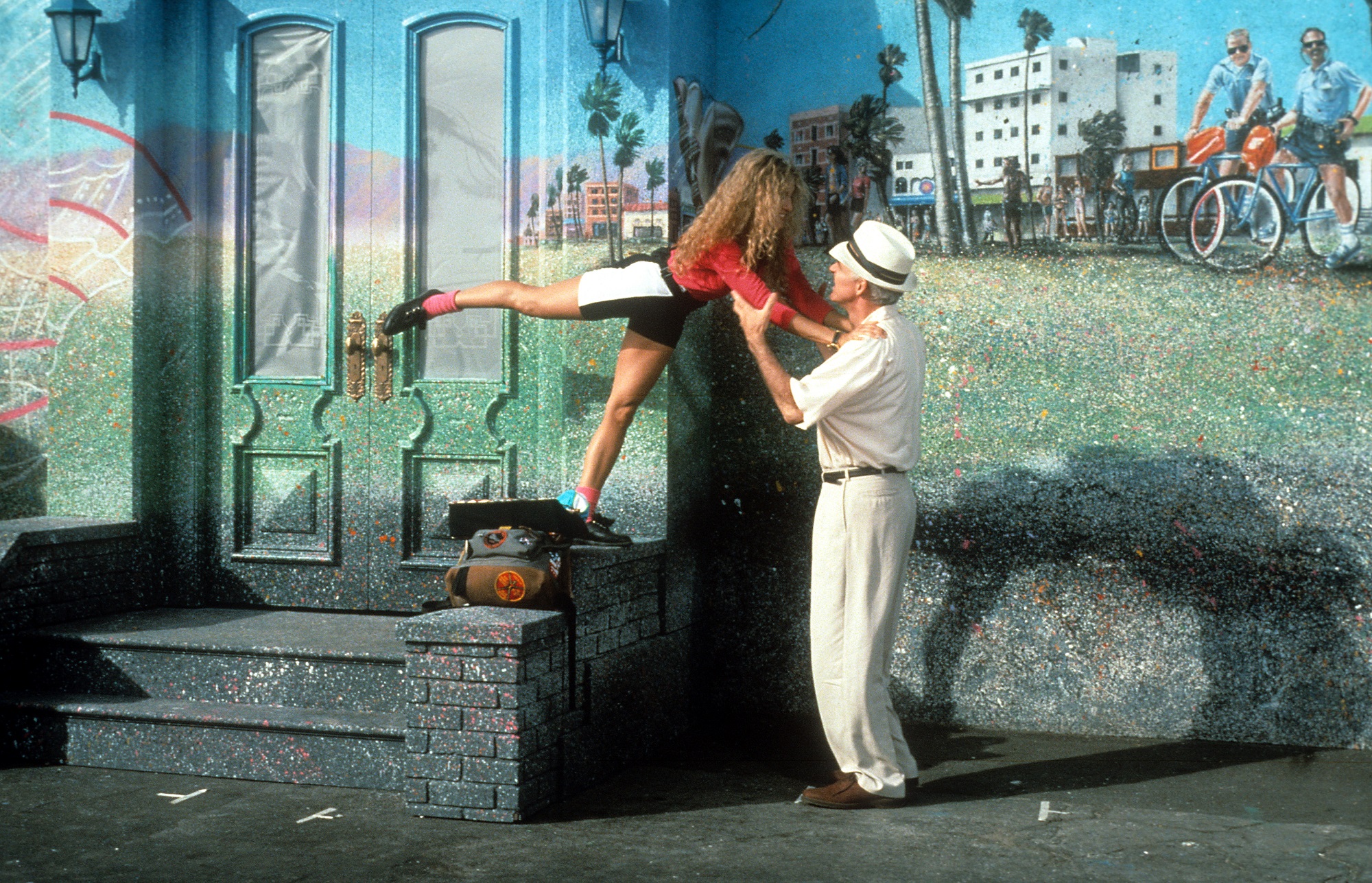 Steve Martin had another 'Parenthood' in 'Father of the Bride'
A remake of Father of the Bride captured what worked so well about Martin as a dad. He got to be sarcastic and bumbling as a harried father, but also tugging your heartstrings as a dad who has to let his daughter grow up.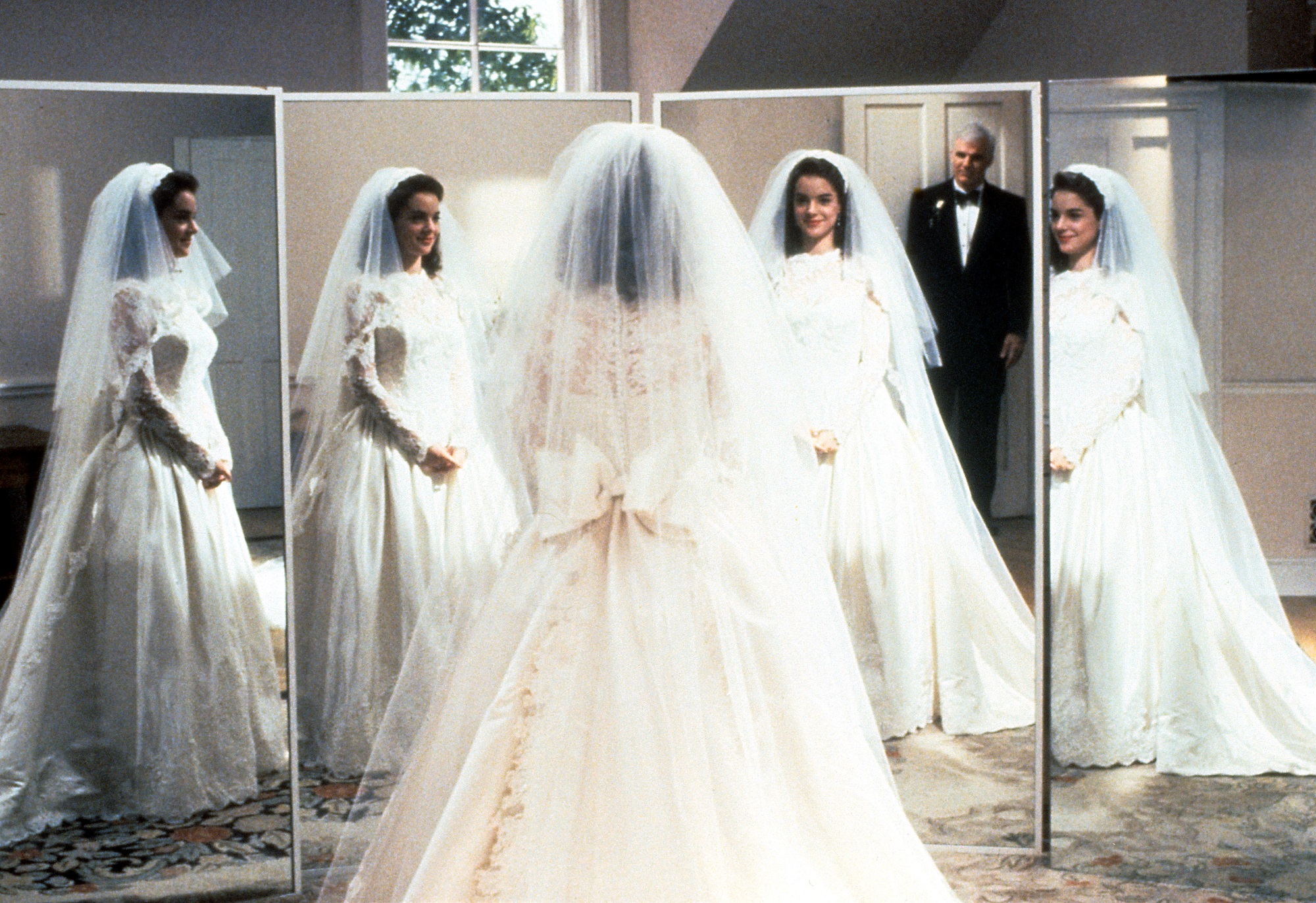 There was a sequel to the original, Father's Little Dividend, so they made Father of the Bride Part II in 1995. Same deal, this time adjusting to becoming a grandfather.
Steve Martin satirized a neverwas 'Bowfinger'
By 1999, Martin was on top of Hollywood. Had things gone differently, he might have ended up like Bowfinger (Martin), a screenwriter whose only shot at making a movie was to trick a movie star (Eddie Murphy) and his twin brother (Murphy) into being in his movie. Oz directed again and Bowfinger's optimism was contagious.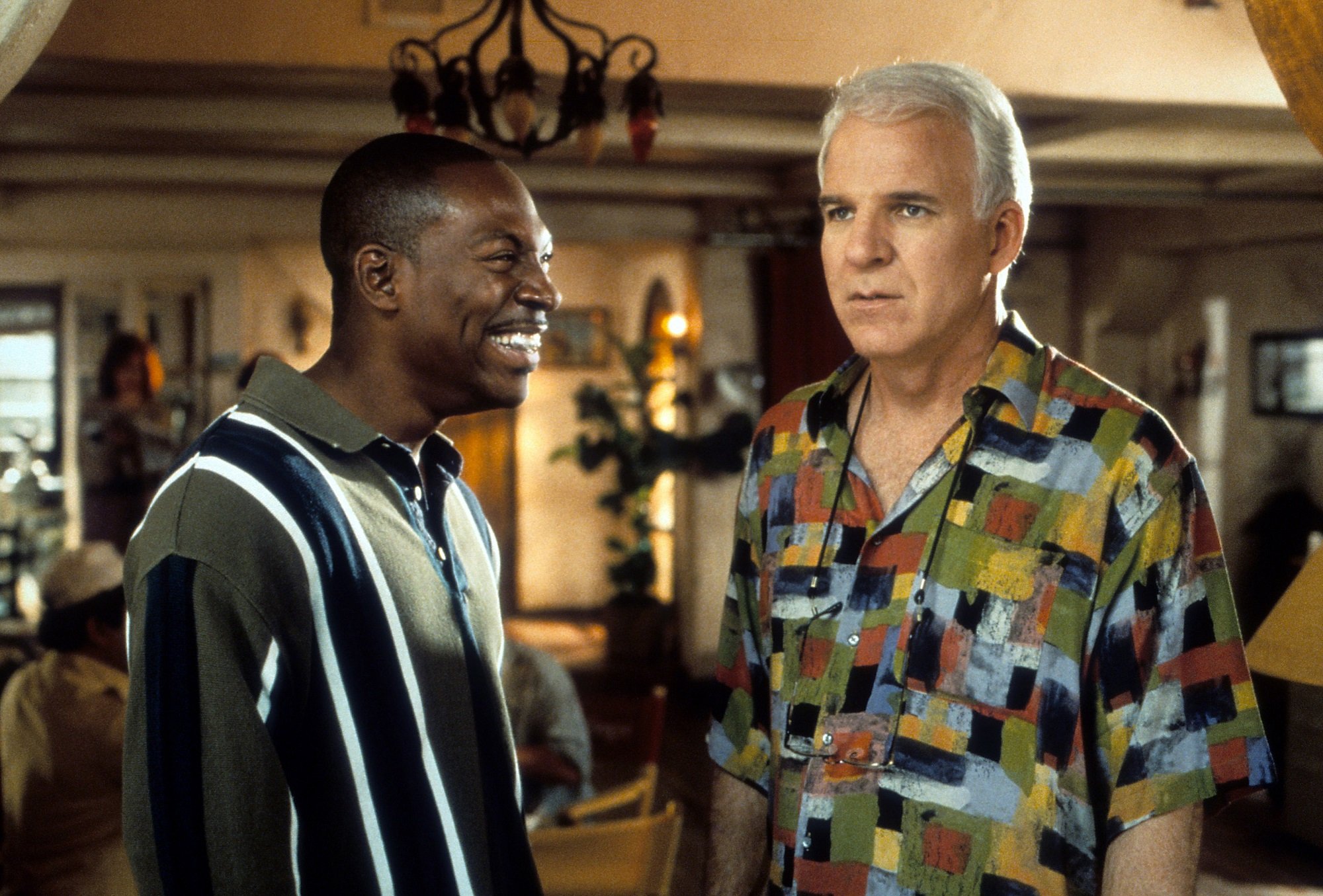 More family shenanigans in 'Cheaper By the Dozen'
Family fare clearly worked for Martin so he starred in this adaptation of the book Cheaper By the Dozen. It was totally modernized for what it would be like having 12 children in modern day, and it was successful enough the Baker family returned for a sequel.
'The Pink Panther' remake was actually good!
Martin walked into dangerous territory remaking the Peter Sellers classic The Pink Panther. The thing is, Martin's version was equally good. Inspector Clouseau gave Martin the chance to play an absurd character like he did in Reiner's movies. His good cop/bad cop set piece where he played both roles was brilliant.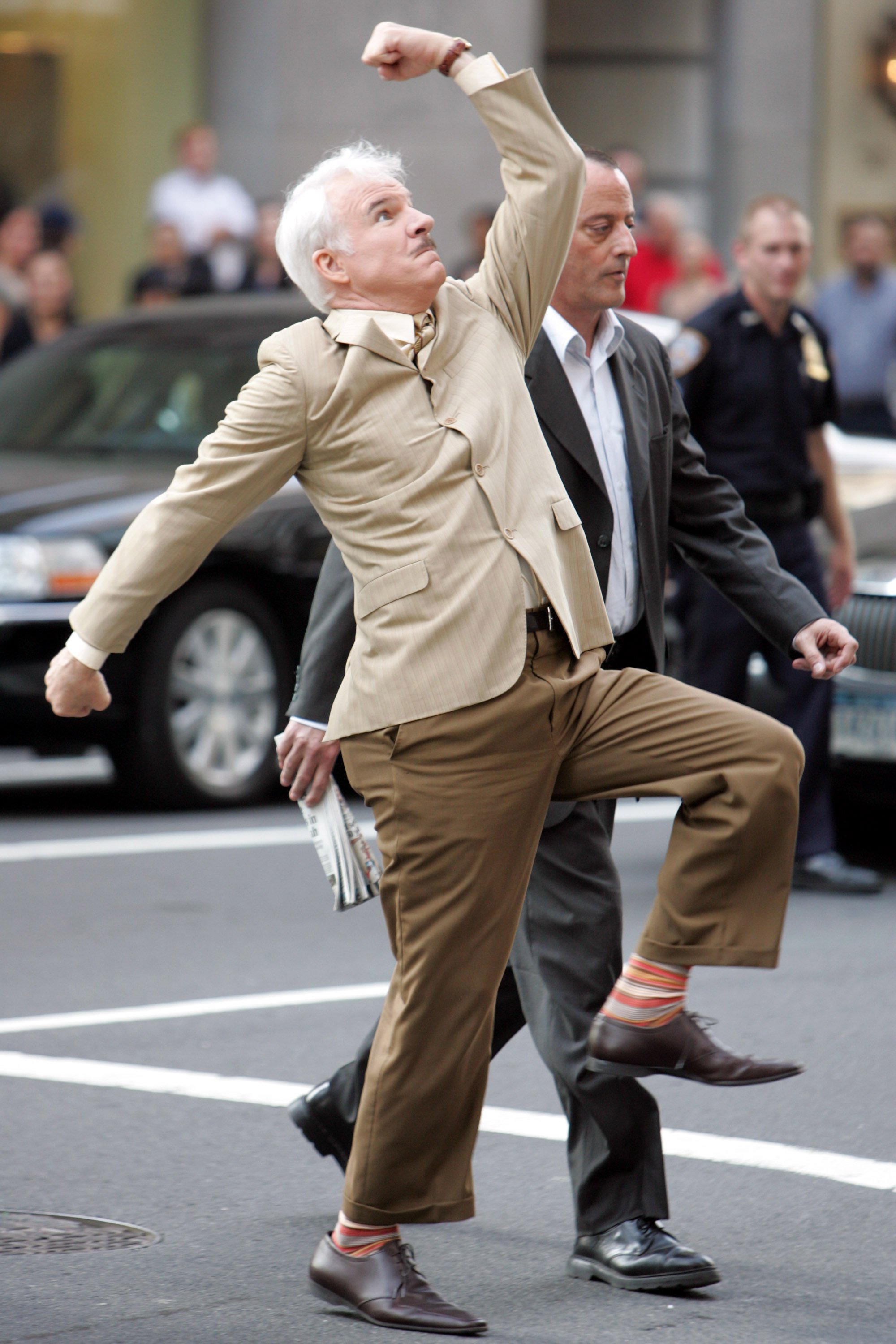 The Pink Panther 2 effectively ended his reboot franchise and it shouldn't have. We should be watching The Pink Panther 7 right now with Martin concocting more physical comedy set pieces and absurd antics of Clouseau.