How Steve McQueen Pushed Norman Jewison to the Brink on 'The Thomas Crown Affair'
Looking back on his work with Steve McQueen in The Cincinnati Kid (1965) and The Thomas Crown Affair (1968), director Norman Jewison didn't call McQueen the most problematic actor he'd ever known. But Jewison had plenty of troubles with McQueen while shooting those classic movies.
It was more than McQueen nickel-and-diming him on both sets. During the filming of Thomas Crown, McQueen pulled a number of power-moves that genuinely distressed the typically unflappable Jewison. Late in the shoot, the director actually considered walking off the picture.
Steve McQueen purposely ruined 2 key days of shooting on Norman Jewison's 'The Thomas Crown Affair'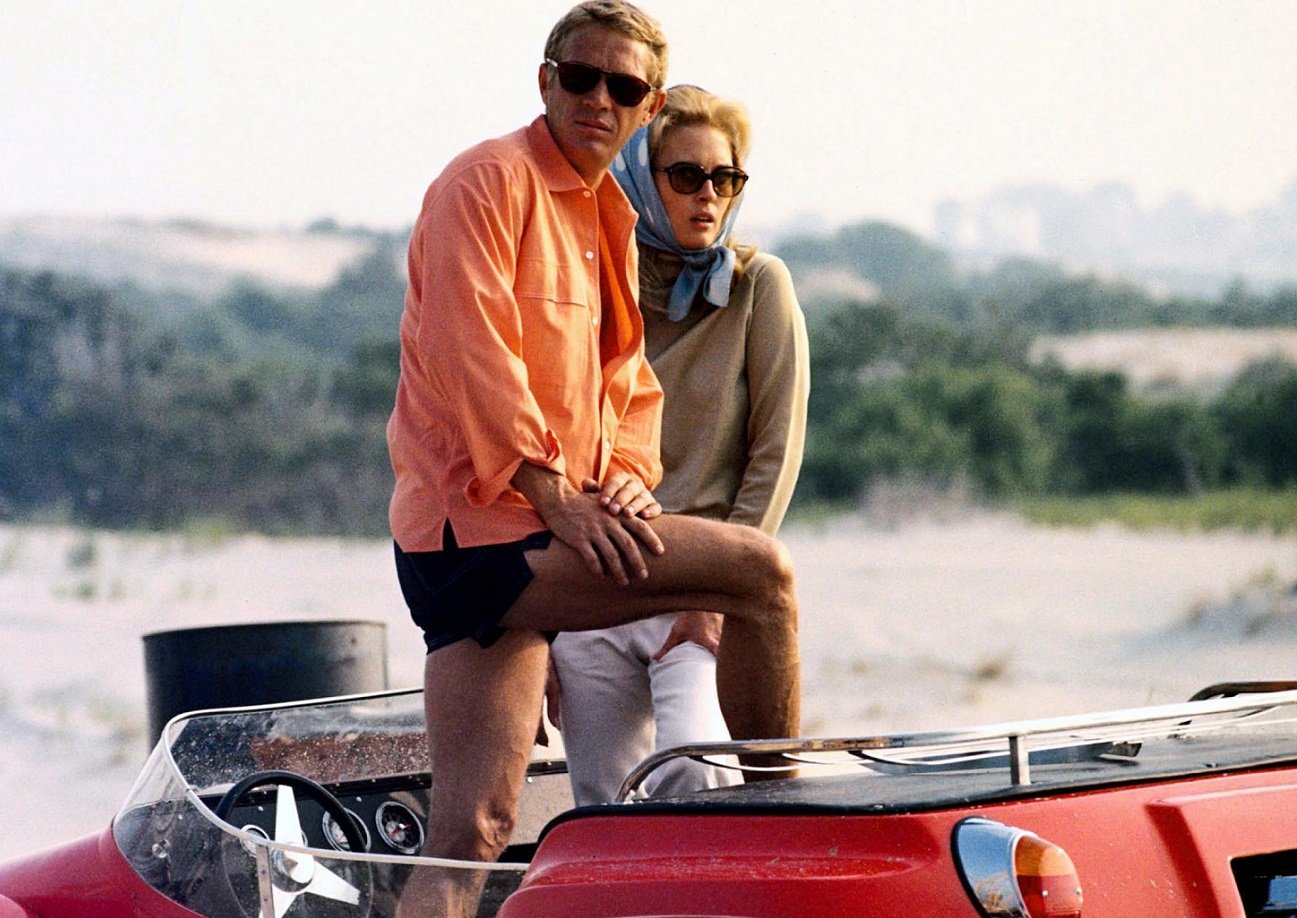 In Norman Jewison: A Director's Life (2021), author Ira Wells breaks down the various ways McQueen tested Jewison during Thomas Crown. If the star wasn't hitting up Jewison for gas money — or invoicing Jewison's production company for filming his watch — McQueen was calling the director in the middle of the night.
Before he had 24-hour guards at his rented home, McQueen would call Jewison about security. After Boston police officers and private detectives began watching his house nonstop, McQueen began to call about script issues.
In the end, it was about power. McQueen always wanted the upper hand, and he'd do whatever it took to get it. One night on Thomas Crown, after Jewison and cinematographer Haskell Wexler spent an afternoon setting up a beach shot for the "golden hour" light, McQueen drove off at the moment it arrived. He didn't return until dark.
In her 1995 memoir Looking for Gatsby, Faye Dunaway described that move as the ultimate provocation. Yet Jewison managed to defuse the situation. Later, as the shoot neared its end and McQueen again walked off during filming, Jewison reportedly broke down in tears. According to McQueen's biographer (via Wells), Jewison told an assistant director he was considering quitting the picture.
Jewison tried everything but hostility when dealing with McQueen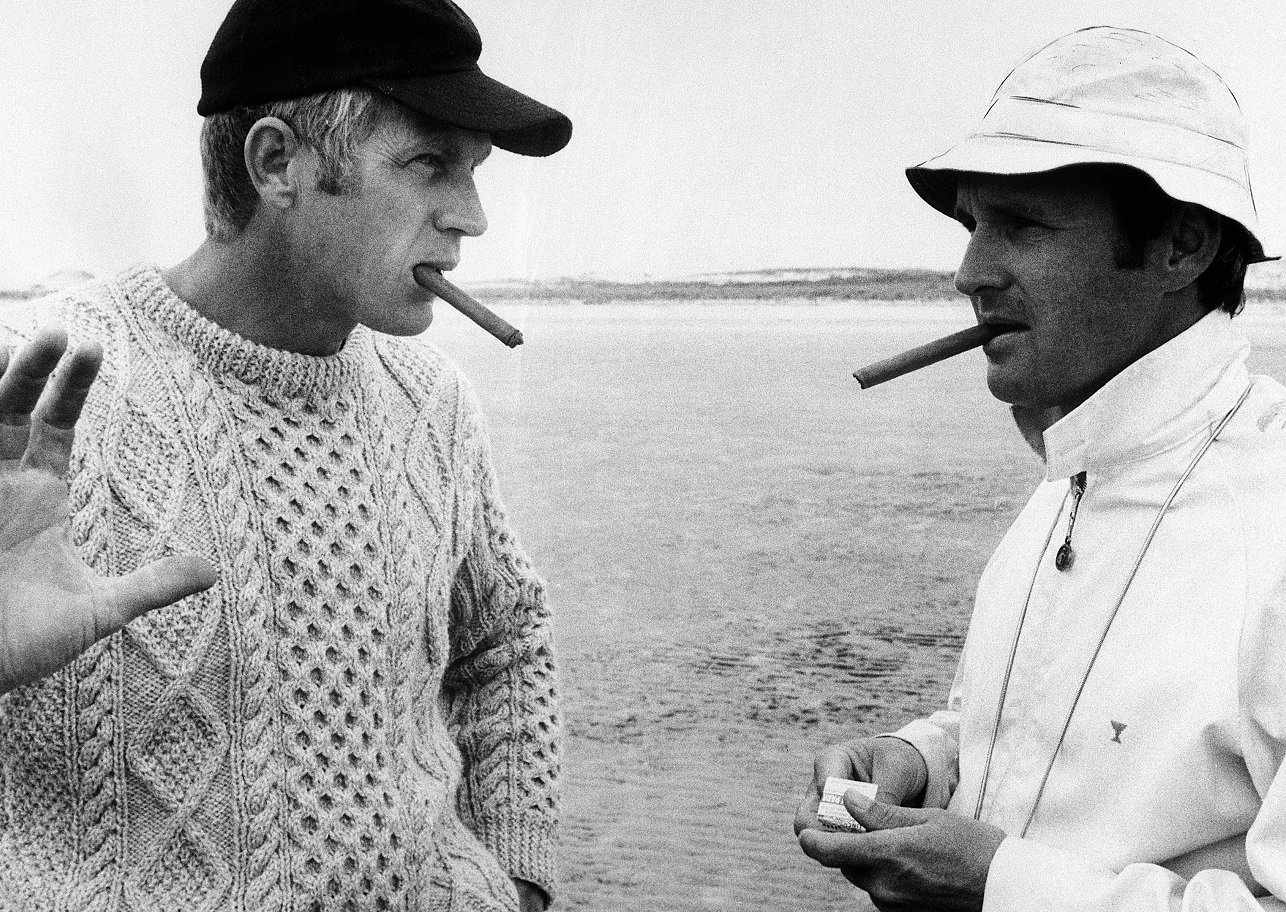 Jewison understood McQueen's insecurities, and he knew he couldn't strike back at his star, no matter how obnoxious his behavior became. But it took remarkable levels of patience for Jewison to pull it off.
McQueen knew Jewison needed him in the picture and exploited that angle. If Jewison unloaded on McQueen and the star walked, Jewison would pay the price, career-wise (i.e., by blowing the shoot). So McQueen knew he had him by the neck. As for McQueen's childish stunt on the beach, if that didn't break Jewison then nothing could have.
Dunaway told the story of Jewison's reaction to that provocation. "If Norman was the kind of director given to screaming, this would have been the moment for it," she wrote in Looking for Gatsby. "He took off down the beach for a walk by himself." Dunaway said he disappeared for more than 30 minutes, then returned carrying a feather.
"Norman devised this absolutely crazy story that the feather had special powers and whoever had the feather would be the director that day," Dunaway recalled. Then Jewison gave the feather to McQueen, who broke out laughing and stuck it back in Jewison's cap. Problem solved.