Steve Schirripa: How Much Is Bobby Baccala of 'The Sopranos' Worth?
Early in Season Two of The Sopranos, Junior (Dominic Chianese) finds himself in jail. While he's away, we find his lieutenant Bobby Baccalieri meeting Tony Soprano (James Gandolfini) in the back of Satriale's to discuss how things will unfold, business-wise.
Bobby "Baccala," played by Steve Schirripa, quietly listens to Tony's harsh terms. On his way out the door, Baccala decides to wax poetic. "To the victor," he says with a dramatic pause, "belongs the spoils." Tony responds with a flurry of profanity and insults, and you almost feel bad for Bobby.
In the following seasons, that becomes a familiar feeling for viewers of The Sopranos. Bobby is a devoted husband and father, and overall a sweet man in an ultra-violent organization. Schirripa became a fan favorite with his performance right away.
Obviously, the writers liked Bobby as well, as they kept him on until the end of the show. For Schirripa, it may have been the role of a lifetime, but his acting career didn't stop there. Here's a look at the Brooklyn-born performer's screen work and net worth in 2019.
From over $200K per 'Sopranos' episode to Schirripa's long run on 'Blue Bloods'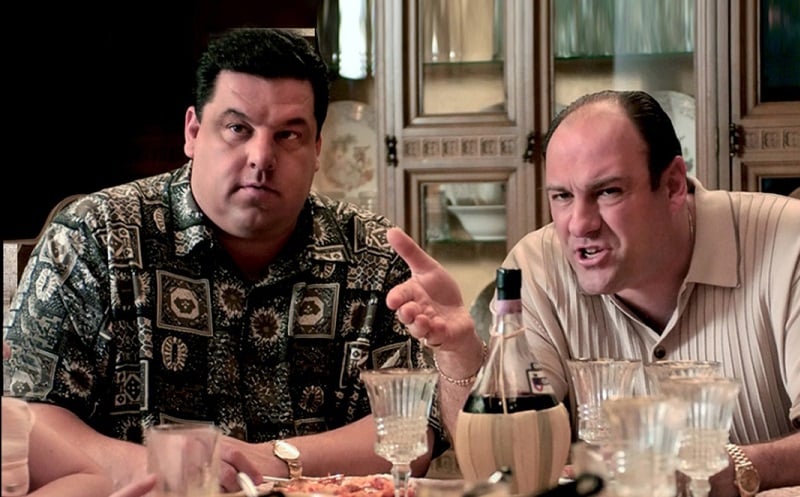 Prior to The Sopranos, Schirripa played bit parts in films and TV shows while he juggled a job working at the Riviera in Las Vegas. After getting a call-back following his Sopranos audition, Schirripa considered not going because it meant paying for another plane ticket from Vegas.
But his wife Laura pushed him to go, and the rest is mob-TV history. Even though Schirripa is a big guy, he told Esquire he had to wear a fat suit in the early seasons to be significantly bigger than Tony (Gandolfini). That led to brutal mockery, and once he was referred to as "that calzone with legs."
When Baccala's wife Karen dies in a car accident, Schirripa had to show off his acting chops — and he delivered in a number of moving scenes on The Sopranos. HBO recognized what an asset he was and paid Schirripa handsomely.
Just before the final negotiations for Season Six, Schirripa was earning between $200K-$500K per episode. That went up for the show's last installment. All told, Schirripa made 53 episodes of The Sopranos.
Schirripa's net worth estimated at $7-10 million in 2019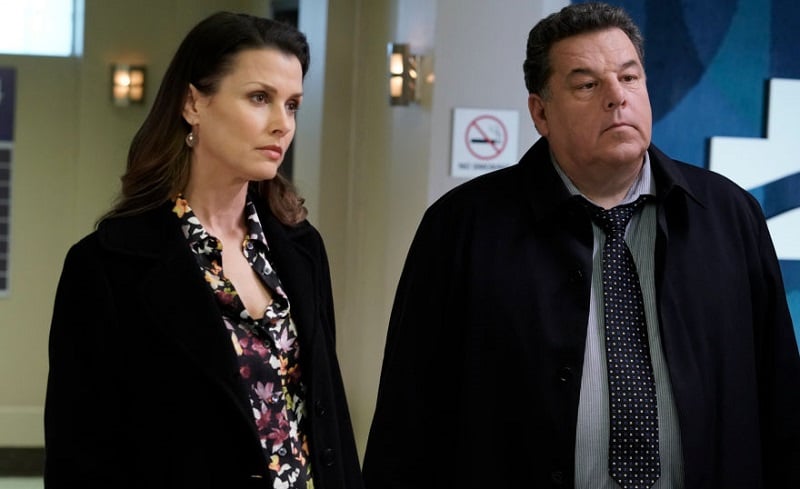 While Schirripa made his reputation (and most of his fortune) on The Sopranos, his career was just getting started. Right after the show wrapped, he began work on The Secret Life of the American Teenager with Shailene Woodley and Molly Ringwald. He appeared in 110 episodes from 2008-13.
After that show wrapped, Schirripa continued working on films and TV shows until he got his next big role — this time, on the CBS hit Blue Bloods (57 episodes). He also worked on the Woody Allen film Wonder Wheel.
Obviously, this long run in successful shows has kept the paychecks coming. In 2013, Celebrity Net Worth estimated his fortune at $6 million. That number has gone up considerably since then. In 2019, Schirripa's net worth exceeds $7 million and may be as high as $10 million.
So how does he feel about being "Baccala" in the minds of so many? "Not a day goes by where someone doesn't call me 'Bobby' or 'Baccala.' Not one day since the show," he told Esquire. "All over the world, I'm Bobby Baccala. And I'm okay with that. I don't have a problem with that."
Also see: What Part of New Jersey History Will the 'Sopranos' Prequel Explore?