Steven Seagal Had a Real-Life Mafia Encounter That Left Him Shook
Back in the day, action star Steven Seagal possessed an on-screen persona that bordered on mild-mannered but brooding.
As most fans know, his movie characters were anything but shy, and the Aikido master often beat up his foes in simple hand-to-hand combat. During the '80s and '90s, Seagal headlined films such as Hard to Kill and Out for Justice where battling gangsters was a running theme.
However, according to old court documents, life somewhat imitated art when the mob set its sights on Seagal over a debt. According to accounts, it was a shakedown.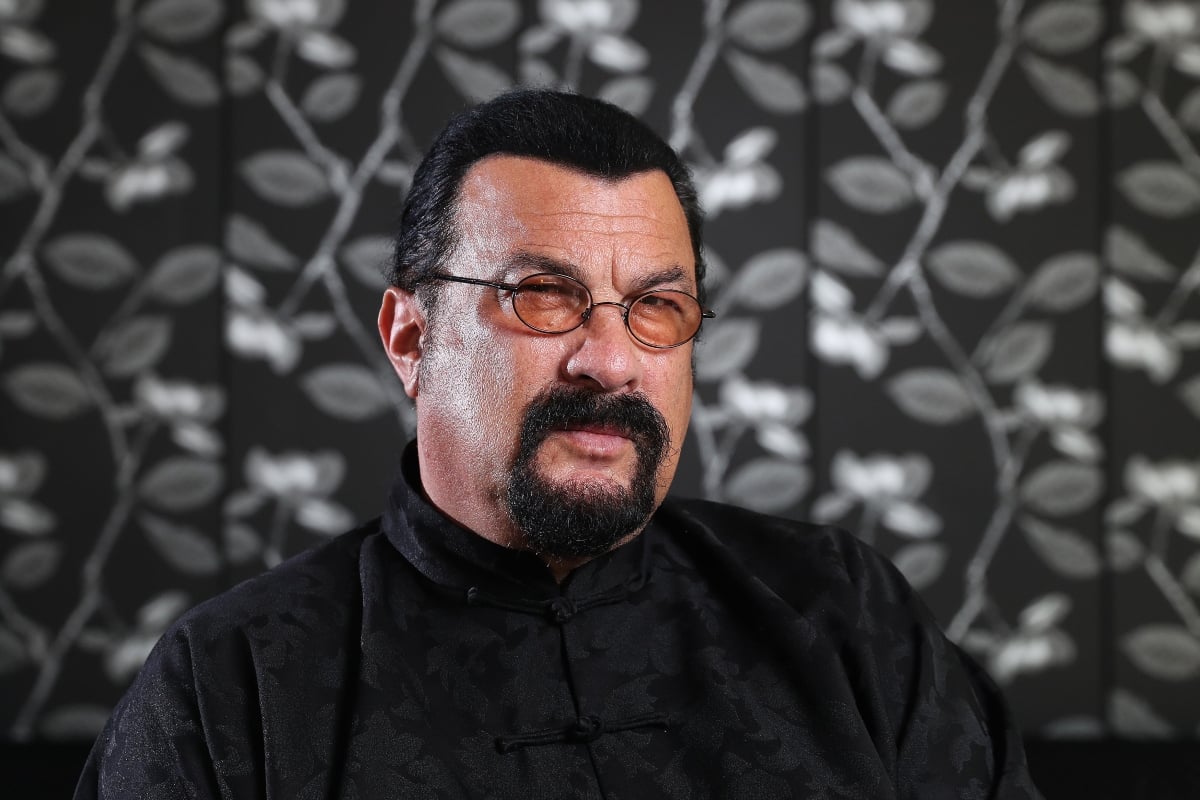 Steven Seagal was on the outs with producer friend
Scroll through Seagal's film credits and the name Julius Nasso will come up as his former partner. The pair were close friends who met in 1986 and worked together on multiple projects between 1990 and 2000. In the mid '90s, they formed their own production company.
Seagal-Nasso Productions dissolved as a business in the 2000s after the two parted ways as friends. The New York Times stated that the men were so close that they used to live next door to each other in Staten Island. But money sparked a disagreement that snowballed into a mess with the Mafia.
Seagal and mob extortion became a real thing
In 2002, more than one dozen reported members of the Gambino crime family were indicted for racketeering and other crimes.
Among them were Peter Gotti, Anthony Ciccone, Primo Cassarino, Julius Nasso, and his brother Vincent Nasso. The New York attorney general office's press release indicated the Nassos, Ciccone, and Cassarino extorted "a well-known movie star."
The release said the defendants "attempted to use Ciccone's position as a captain in the Gambino family to pressure the victim either to pay them money or to include J. Nasso in the victim's next film project. In one incident, the victim was directed to pay Ciccone $150,000 for each film he made."
In its 2002 piece, the New York Times uncovered that Seagal was the victim, and wiretap records caught various mob members on tape cracking jokes about how they intimidated the actor.
Per the NYT, Nasso went to the Gambinos for help in collecting money from Seagal. To press him, one set of Gambino associates allegedly picked him up in a limo, switched cars, and wound up in a restaurant where Ciccone and Cassarino threatened Seagal. According to the report, weeks later, they came to collect $700,000 from the actor.
Seagal was accused of breaching a deal
Nasso denied extortion or any wrongdoing and told the court that he filed a lawsuit against Seagal for breach of contract, and for money owed to him.
According to the NYT, Nasso asserted that Seagal owed him $500,000 for a loan and millions of dollars for movies that he decided to drop out of. He claimed Seagal backed out of films after his "Buddhist advisors" told him to.
The lengthy federal investigation included surveillance, wire taps, travel to Toronto, and victim statements. The result? Nasso was sentenced to one year in jail for the scheme and was released a few months early.
However, in 2013, Seagal asked for a presidential pardon on behalf of his former partner and Nasso resumed making movies after his release.