Steven Spielberg Explains Why Filming 'E.T.' Inspired Him to Become a Father, 'I Was a Parent on that Film'
While Steven Spielberg is often considered the father of blockbuster cinema, he initially didn't want to be a dad to actual children. However, the director changed his mind after filming E.T., one of his most heartwarming movies. After working with child actors, Spielberg found himself changing his mind on a life-altering decision. 
'E.T.' is one of Steven Spielberg's most relatable and charming movies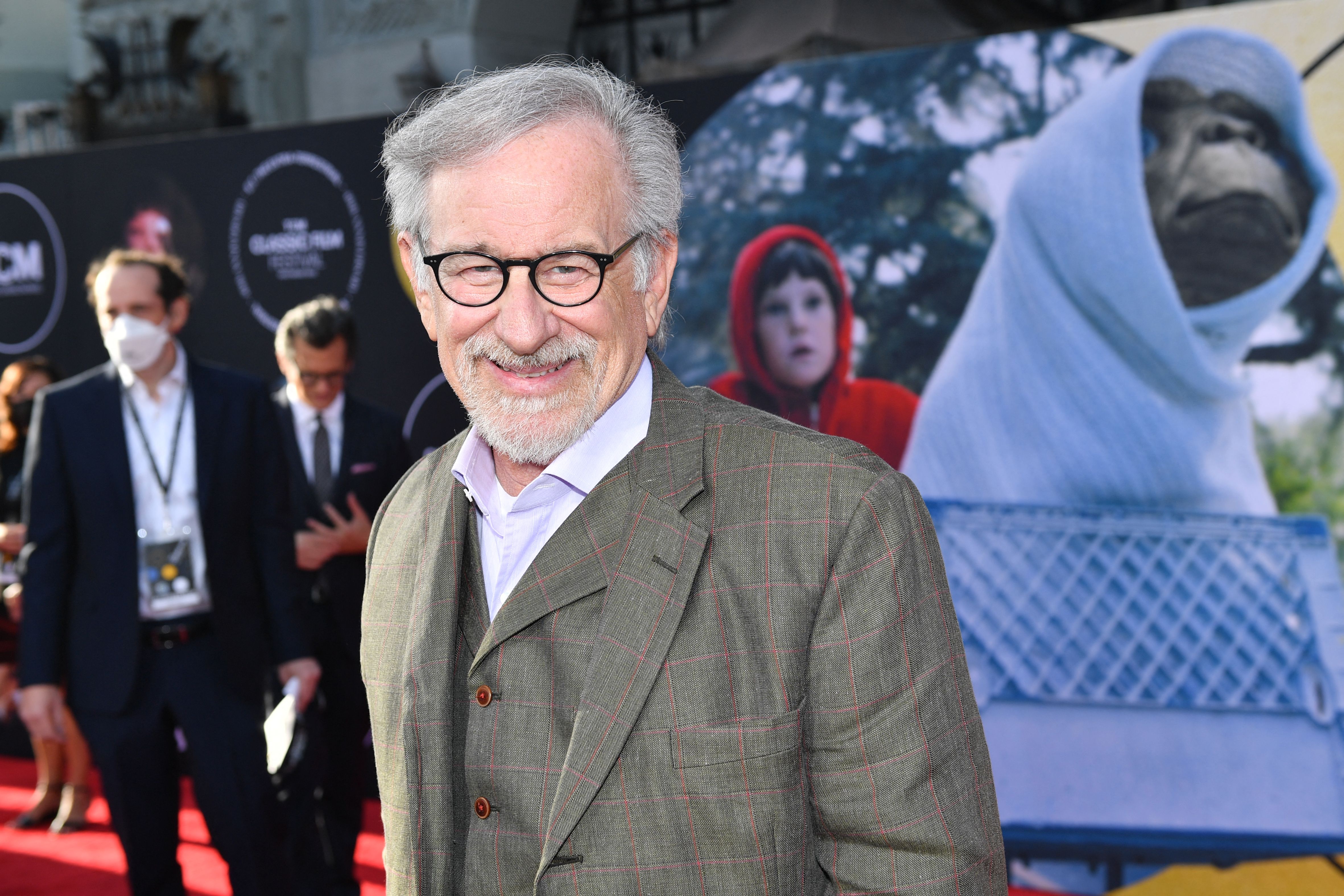 E.T. debuted in 1982 and tells the story of Elliott (Henry Thomas), a young boy who discovers a lost, yet peaceful alien, who he names E.T. On a mission to get E.T. back home, Elliott and his family have to hide and protect E.T. so that he can reunite with his alien family. Elliott and E.T. form an impenetrable bond that becomes the emotional core of the movie.
The Spielberg movie instantly became iconic with scenes like the flying bike ride in front of the moon featuring John Williams' classic score. The dynamic between boy and alien has been replicated time and time again, but it has never been perfected like it was in E.T. Spielberg worked with talented child actors in this movie, and his protective nature toward them influenced his feelings about having children himself. 
Steven Spielberg decided he wanted to have children while filming 'E.T.'
At a screening for E.T.'s 40th anniversary at the TCM Classic Film Festival, Spielberg explained that he had never wanted kids before filming E.T. However, the West Side Story director became very protective of his child actors, including a 6-year-old, Drew Barrymore. This protective instinct made him think that he had what it takes to be a dad. 
"No. I didn't want to have kids because it was not a kind of equation that made sense for me as I went from movie to movie to movie, script to script," Spielberg told host Ben Mankiewicz (shared by Variety). "It never occurred to me till halfway through E.T.: I was a parent on that film. I was literally feeling like I was very protective of Henry (Thomas) and Mike (McNaughton) and my whole cast, and especially Drew (Barrymore), who was only 6 years old. And I started thinking, 'Well, maybe this could be my real life someday.' It was the first time that it occurred to me that maybe I could be a dad. And maybe in a way, a director is a dad, or a mom." From that point on, he said, "I really felt that that would be my big production."
Spielberg is now the proud papa to seven children, who apparently have E.T. to thank for being born. 
Steven Spielberg's experience with divorce influenced the movie
During the interview, Spielberg shared that his own experience with his parents' divorce influenced E.T. He explained that Elliott was going through a traumatic time where he had a gap that needed to be filled and he filled that gap through his relationship with E.T. He wanted to turn the movie into "a story about children and a family trying to fill a great need and great responsibility."
"Divorce creates great responsibility," Spielberg said. "If you have siblings, we all take care of each other (in the wake of divorce). And what if Elliott, or the kid — I hadn't quite dreamed up his name yet — for the first time in his life becomes responsible for a life form, to fill the gap in his heart?"
Currently, Spielberg is working on a semi-autobiographical movie, The Fabelmans. This movie will explore his childhood dreams of making movies while dealing with the various troubles within his own family.