Steven Spielberg Helped Martin Scorsese Direct Leonardo Dicaprio's Unforgettable Speech Scene in 'The Wolf of Wall Street'
The Wolf of Wall Street was one of the most memorable films of 2013. Directed by Martin Scorsese, the star-studded film included the likes of Leonardo DiCaprio, Matthew McConaughey, and Jonah Hill, among others. Together, they created one of the most successful films of the year.
However, there was another A-list Hollywood juggernaut involved in the film's creation that few people know about. Believe it or not, Steven Spielberg helped create one of The Wolf of Wall Street's most iconic scenes.
Martin Scorsese and Steven Spielberg have great respect for each other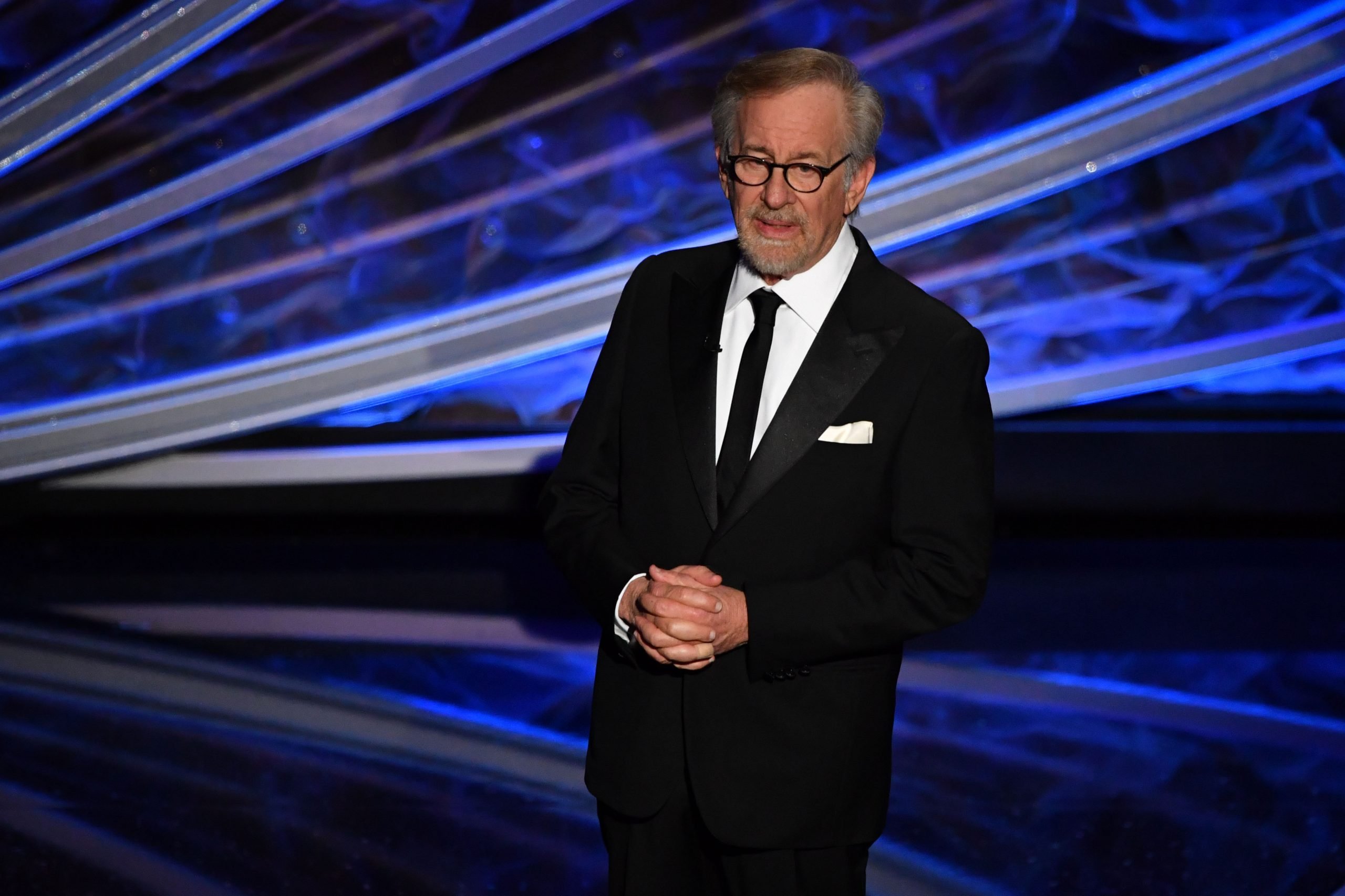 RELATED: 'Star Wars': Why Steven Spielberg Refused to Direct the Prequels
Scorsese and Spielberg's relationship dates back to several decades. Although the two directors have differing styles, both had created some of the most memorable films in cinema history. And despite their many differences, they have great respect for each other.
Spielberg once voiced his admiration for Scorsese when he presented his American Film Institute Life Achievement Award.
"I'd just like to say, Marty, that I have a lot of dreams, we all have a lot of dreams about what we could've been, and what we'd like to have done in our lives, but just for one day, for one picture, I just wish I could've been a good enough actor to have been directed by you."
The two had previously connected with each other to discuss the development of Scorsese's 1991 film, Cape Fear.
Steven Spielberg helped shoot Leonardo DiCaprio's speech scene
With someone as experienced as Scorsese, it's easy to assume he always knows what to do. But apparently, even Scorsese has days where he needs some assistance, and he definitely welcomes it.
As with all movies, The Wolf of Wall Street features several moments that were especially difficult to shoot. Years ago, Scorsese revealed to The Hollywood Reporter that Spielberg randomly stopped by the set and helped film DiCaprio's unforgettable speech scene.
"Well he came on the set, the day we were shooting the speeches," Scorsese said. "So he was there, he came in to say 'hello,' and he stayed the whole day, and was helping us, 'I think we should move the—'."
Scorsese then jokingly imitated a moment where the group struggled to figure out where to place the microphone during the speech. The crew was having a hard time getting it not to block DiCaprio's face, and Spielberg helped them decide where to place it.
Leonardo DiCaprio says everyone felt a ton of pressure to perform
As most would expect, all of the actors on set that day felt immense pressure to perform well. It's not every day that an actor gets direction from not one, but two Academy Award-winning directors, and DiCaprio admits it was tough.
"It was like a double whammy for everyone on set," DiCaprio said. "Everyone who had to act that day was like 'Oh, Jesus Christ, Spielberg and Scorsese are watching me? Christ.'"
Jonah Hill also chimed in about the intensity of the experience, laughing about how unreal things felt.
"If all of this wasn't surreal when you would go back to get notes and they were sitting next to each other, it was insane, yeah," Hill said.
Despite the pressure, DiCaprio and Hill pulled off stellar performances in The Wolf of Wall Street. The movie was a critical and commercial success, grossing $392 million at the box office, according to Box Office Mojo.