Steven Spielberg Hired Whoopi Goldberg For 'The Color Purple' On the Spot After Seeing Her 'E.T.' Parody
Steven Spielberg and Whoopi Goldberg are two of some of the biggest names in Hollywood. Spielberg has directed some of the most successful movies of all time, including E.T. the Extra-Terrestrial, Jurassic Park, and more recently, Ready Player One. Goldberg, by contrast, has been in front of the camera in many Hollywood blockbusters. In 1985, …
Steven Spielberg and Whoopi Goldberg are two of some of the biggest names in Hollywood. Spielberg has directed some of the most successful movies of all time, including E.T. the Extra-Terrestrial, Jurassic Park, and more recently, Ready Player One. Goldberg, by contrast, has been in front of the camera in many Hollywood blockbusters.
In 1985, the duo came together for what would be Goldberg's breakout role as Celie in The Color Purple.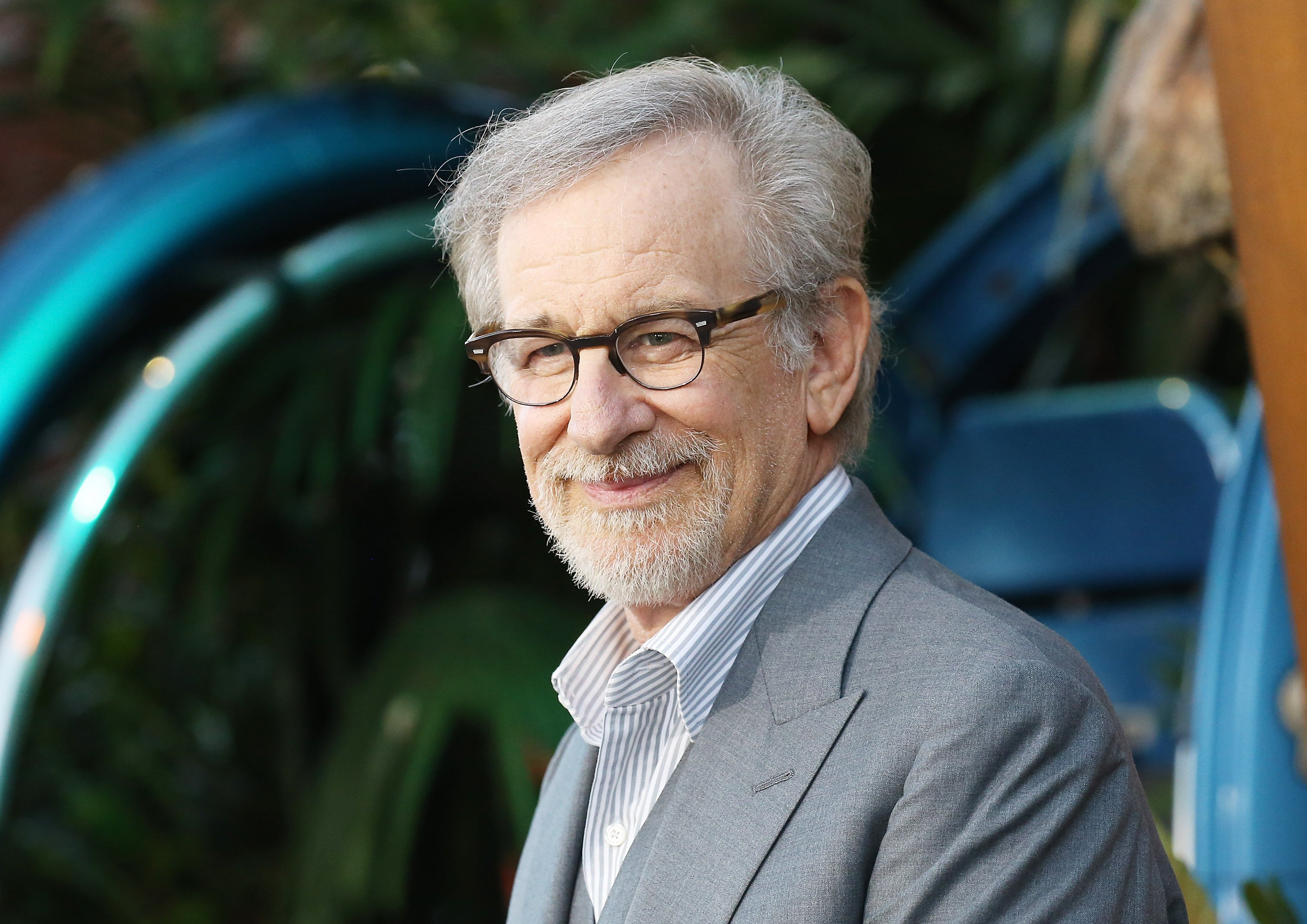 Whoopi Goldberg loved 'The Color Purple' before it was a movie
Author Alice Walker released The Color Purple in 1982, and it made waves at the time for the honest ways it portrayed the lives of Black women. It touched countless women, including Goldberg.
Goldberg recounted her experience with the book in a recent interview with supermodel Naomi Campbell on her web show No Filter with Naomi. "My daughter and I had been driving somewhere in Berkeley, and we heard Alice Walker reading The Color Purple on NPR, and my daughter and I pulled the car over to listen because it was so extraordinary hearing her," she recalled.
Goldberg wrote Walker a letter, and Walker sent her a letter back saying she already knew who she was and had seen her comedy shows in San Francisco. Goldberg was starstruck, and Walker told her that she'd let her know if The Color Purple film adaptation gets a green light so she can audition. "I had said to her, 'I'll play the dirt on the floor,'" she recounted, acknowledging that she had only ever acted onstage.
Whoopi Goldberg was a Steven Spielberg fan before they met
Goldberg was back in New York doing her one-woman show The Spook Show when her team told her that Spielberg wanted to see her at the studio in California because he wasn't able to come to see her show. Goldberg was a huge fan of Spielberg's, and fantasized about being in an Indiana Jones or Jaws film.
Goldberg was told to do her show as she normally would on Broadway. Spielberg told her that he was probably going to direct The Color Purple and had seen her letter to Alice Walker, so he wanted to see if there was some way he could incorporate her in the movie.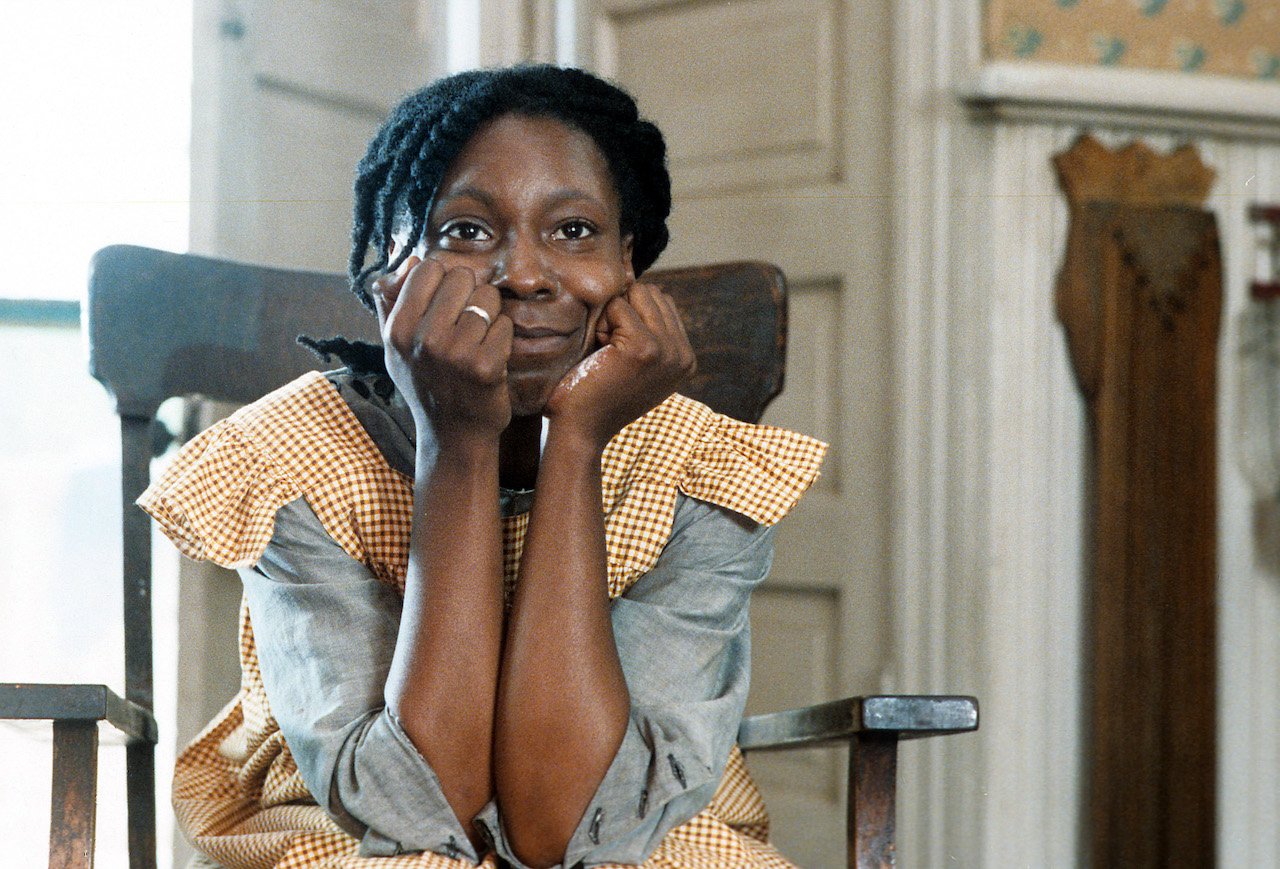 Steven Spielberg is protective of 'E.T.'s legacy
Right before Goldberg went on, she looked through the curtain and saw an audience filled with some of the biggest faces in entertainment, including musicians such as Michael Jackson and Ashford & Simpson. Her agent told her before going onstage to not perform "Ble-E.T.," a skit from her show where she played a Black E.T.
"He does not land in a nice suburb; he lands in Oakland," Goldberg describes. "He gets all caught up, he gets a Jheri curl, he's running hoes, he's doing all kinds of stuff. And then when his people come back to get him, he shoots them up because he doesn't recognize them."
Goldberg's team told her plain and simple, "Do not do that," because they didn't want her to offend him and his work. So when she finished the show and Spielberg asked her if she had more material, she reluctantly told him about her E.T. parody and he begged her to do it.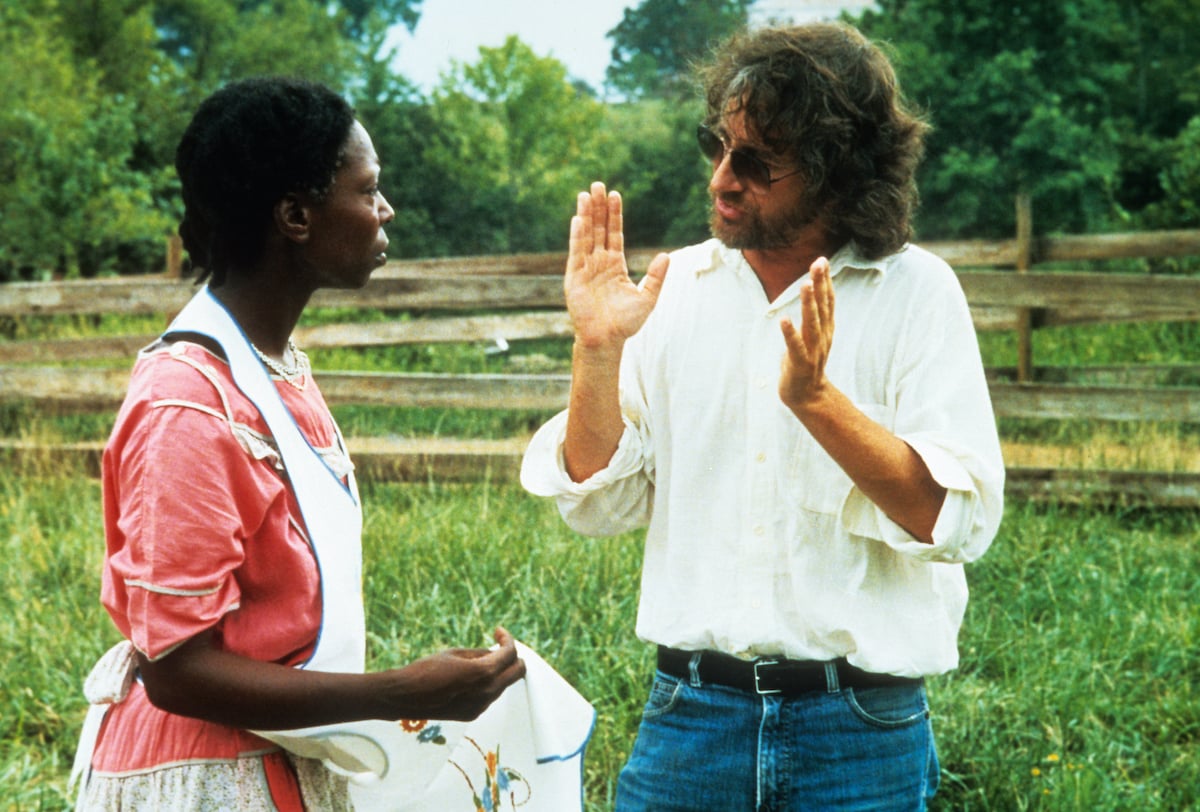 Whoopi Goldberg and Steven Spielberg were a match made in heaven
After she did it, Goldberg told Spielberg the core message of the bit: "You mustn't ask people to assimilate themselves to the point where they don't recognize their own people."
Spielberg loved it. "'I love this. This is fabulous. And really I never looked at this way but what a really interesting way to look at it,'" Goldberg recalled him saying. She likened it to the experience of immigrants to the US who struggle with losing their native languages.
Music industry icon Quincy Jones, who would become a producer on The Color Purple, also met Goldberg that night. Campbell asked Goldberg if Jones and Spielberg hired her for the movie on the spot. "Well, Steven did," Goldberg. "Steven said, 'I would like to offer you the part of Celie.'"
Goldberg was hesitant to take the role, but she credits Spielberg for helping her bring her character Celie to life. Both Goldberg and Spielberg are both longtime movie lovers, and as a result, they established a great rapport on set as they referenced different movies to help capture different emotions on camera.