Steven Spielberg Reveals He Won't Direct Another Musical After 'West Side Story'
Steven Spielberg says 'West Side Story' will be the last musical that he will direct.
Steven Spielberg is one of the most accomplished directors of all time. Not only is he an Academy Award winner, but he is a versatile filmmaker, creating great films in almost every genre including sci-fi, fantasy, action, and drama. He had never done a musical before until he made the remake of West Side Story. While his first musical has received great reviews, Spielberg says that he will not direct another after this. 
Steven Spielberg always wanted to direct a musical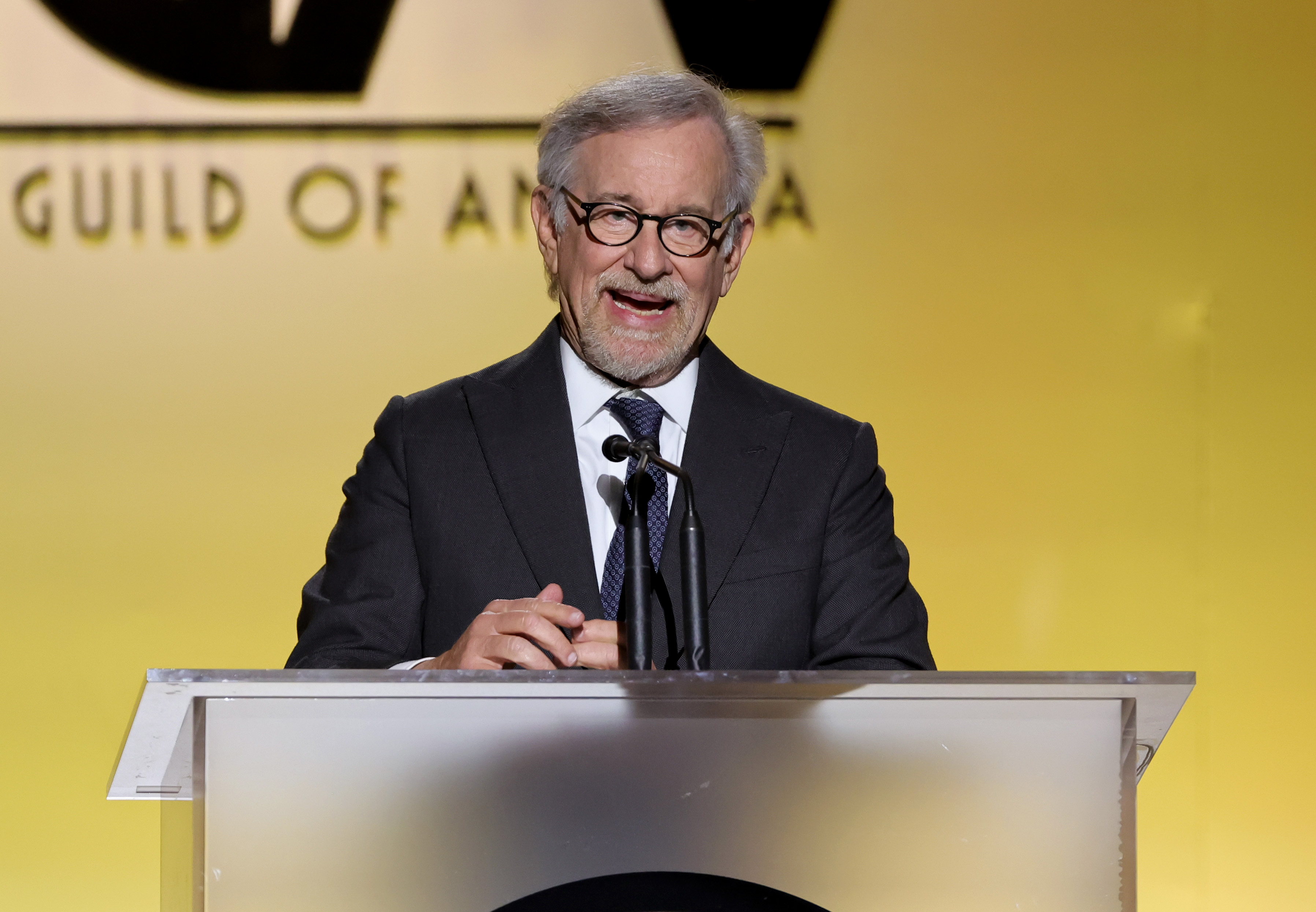 Spielberg had always been interested in directing a musical from a young age and he has hinted at it throughout his filmography. Films like 1941 and Indiana Jones and the Temple of Doom have shown off his knack for helming musical sequences. In a December 2021  interview with Cinefix, Spielberg discusses his early desire to direct a musical.
"I had wanted to make a musical right out of the gate when I was in my early 20s," Spielberg said. "For some reason, it eluded me. When I had gotten more experience, more successful and I could write my own ticket, I developed 2 or 3 films that were designed to have music in them. One of them like American Graffiti and one of them a little more like La La Land."
Spielberg goes on to say that he was never satisfied with his own creations. Part of that was because he compared everything to his favorite musical, West Side Story, and his dream was to reimagine it. 
"I just was never happy with my own attempts because looming in the background and upstaging everything original that I tried to mount as a musical was always my favorite musical West Side Story," Spielberg explained. "That was really my true love and it was my true dream to someday be able to reimagine West Side Story."
'West Side Story' will be the director's only musical
Spielberg has proven he can handle directing a musical as West Side Story is nominated for seven Academy Awards including Best Picture, Best Cinematography, and Best Director. However, this will supposedly be Spielberg's only musical, according to the director himself. 
The director appeared at a breakfast panel ahead of the Producer's Guild of America Awards ceremony. According to Variety, Spielberg confirmed at the panel that he will "never direct another musical in his career." 
He will still produce some musical projects, as he is attached to an adaptation of The Color Purple musical with Fantasia Barrino and Danielle Brooks in the lead roles. Spielberg directed the 1985 adaptation of Alice Walker's novel that was nominated for Best Picture. 
Spielberg is not done making movies
Spielberg, now 75, is still continuing to make fantastic movies. In addition to West Side Story, he has directed recent crowd-pleasers and award contenders like The Post, Bridge of Spies, and Ready Player One. His next film, The Fabelmans, is a semi-autobiographical film about his days of growing up in Arizona with a passion for filmmaking. It stars Michelle Williams, Seth Rogen, Paul Dano, and Gabriel LaBelle. It is set to be released sometime in 2022. 
He is also attached to direct a film centered around the character Frank Bullitt, who Steve McQueen played in Bullitt (1968). If Spielberg wins Best Director at the Academy Awards, then it will be the third of his career after Saving Private Ryan and Schindler's List. 
West Side Story is currently streaming on Disney+ and HBO Max.