Steven Tyler Once Took Legal Guardianship Over a Teenager Who Became His Fiance
There have been many horrifying tales over the years of the abuse and mistreatment of young women and girls by the music industry. A 2018 documentary called Look Away is all about the baby groupies and their harsh treatment at the hands of an industry that shields powerful celebrities.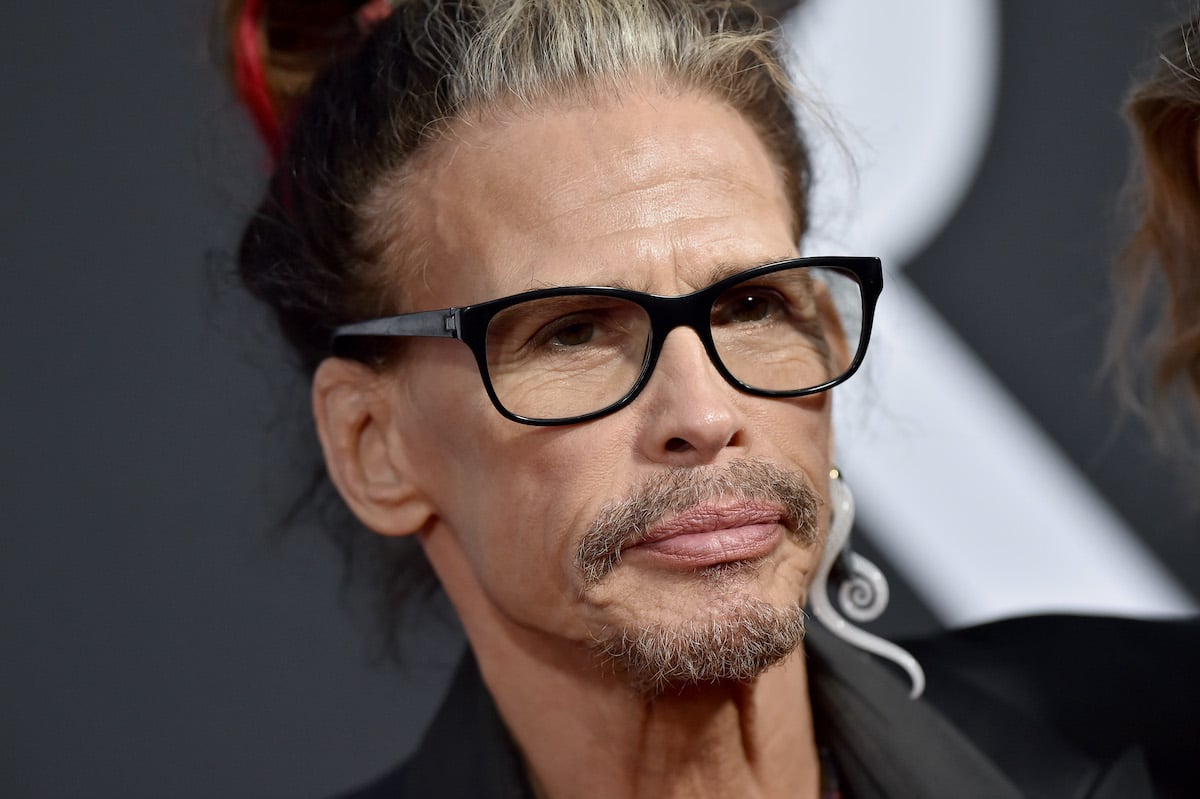 One of the women interviewed for the documentary spoke of her past relationship with Aerosmith singer Steven Tyler.
A fiancée and ward
According to Life Site News, right after her 16th birthday in late 1973, Julia Holcomb met Steven Tyler at a concert in Portland, Oregon. Her young life had already been marked by trauma. She and her two siblings lived with their mother. The father left when they were small, his infidelity and gambling debt having a negative impact on the struggling family.
After an accident took the lives of her younger brother and grandfather, her mother divorced her first stepfather who was an alcoholic. Holcomb and her sister lived with an aunt and uncle for a time after the tragic event. When they returned home to their mother and second stepfather, their world was different. She and her sister were often left alone. Then her sister left at 16 with a boyfriend.
At 15, Holcomb made friends with a young woman in her 20s who would teach her how to hook a rock star in what she called one of the most dangerous friendships she ever made. Feeling like a third wheel at home with her mother and stepfather, when Julia got backstage to meet Tyler after one of Aerosmith's concerts, it was a high point in her life.
Holcomb learned not long after their relationship started that her mother had signed guardianship of her over to Tyler so he wouldn't be arrested for crossing state lines with her. Having Tyler tell her after the fact was traumatic for the young woman who felt abandoned by her mother. Tyler told her he got her mother to sign by telling her "I needed them for you to enroll in school."
From there, Holcomb was thrown into a world of drugs, sex, and rock and roll. The chaos, however, was something familiar to her.
A nightmare relationship
Tyler expressed a wish to have children after they'd lived together for a few months. Contrary to what Tyler said in the past, the pregnancy was reportedly planned. Moved when he asked sincerely if Holcomb wanted children with him, she said yes and within the next year found out she was pregnant. Tyler expressed excitement when she told him.
A few months later, he asked Holcomb to marry him and took her to meet his family. His father reportedly had serious reservations about the proposed marriage. His grandmother refused to give him her wedding ring to give Holcomb. 
Holcomb and Tyler fought as they left that night and the relationship quickly deteriorated after that. Holcomb, as his ward and carrying his child, was in a powerless position.
Holcomb stayed in their apartment in Boston while Tyler and his band were on tour. She had no money, no education, no driver's license, and no prenatal care. 
The apartment building where they live burned down and Holcomb barely escaped by crawling into the fireplace. She awoke in the hospital with the doctor telling her that Tyler thought it was best for her to have an abortion. Holcomb maintained that she wanted to keep her baby.
At five months along, it would be illegal to get an abortion a week later. Tyler told her she could either have the abortion or go home to her mother and have the baby there. Feeling abandoned as she had with her father, she surrendered. Tyler stayed with her through the procedure though he was allegedly high on cocaine and detached. The abortion left Holcomb emotionally devastated.
In early 1977, Holcomb left Tyler who was already seeing another woman.
Life goes on 
Holcomb returned to her mother and second stepfather who then had a small son she loved. It was then she realized her second stepfather was trying to be a good husband and dad, and she grew to care about him over time. The family got back to church and Holcomb got a GED with her mother's help, eventually finding work and a husband who she calls her true hero. They have six children of their own and a daughter they adopted.
Contrary to what Tyler has said, Holcomb maintains that she had no pregnancies before that. She hasn't spoken to Tyler over the years.
Tyler had a short relationship with model Bebe Buell who gave birth to Liv Tyler in 1977. Buell claimed Todd Rundgren was Liv's father to protect her from Tyler's drug addiction. In 1978, Tyler married Cyrinda Foxe who was mother to model Mia Tyler born in 1978. Tyler's marriage to Fox ended in 1987.
In 1988 Tyler married clothing designer Teresa Barrick, and they had Chelsea in 1989 and son Taj in 1991. The couple's divorce was official in January 2006. Tyler was engaged to Erin Brady in 2011 after a five-year relationship. They ended the relationship in early 2013.