Steven Van Zandt: How Much Is the 'Sopranos' Star and E Street Guitarist Worth?
To qualify for the list of New Jersey legends, you need to check off a few boxes. First, you have to spend the majority of your youth there. Second, your work in film, music, or politics must have a Jersey flavor.
Obviously, Hoboken's Frank Sinatra ranks high — if not on the top — of any such list. So does Bruce Springsteen, who hails from Long Branch and whose music is the unofficial soundtrack of The Garden State.
James Gandolfini, whose Tony Soprano was the focal point of the most Jersey show ever, also occupies a prominent spot among the state's favorite sons. By this logic, someone who co-starred on The Sopranos and was a key member of Springsteen's E Street Band couldn't be ignored.
Only Steven Van Zandt can claim such a large stake in these two dominant forces in New Jersey popular culture. Here's a look at Van Zandt's career and his net worth.
Producer credit on 'Born in the USA' and $170K per 'Sopranos' episode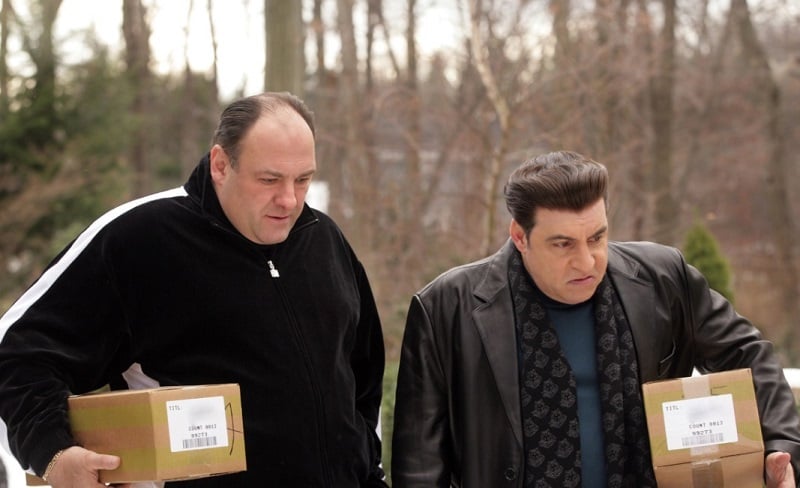 The man who became known as Silvio and Little Steven was born to Italian parents (the Lento family) in Massachusetts in 1950. After his mother remarried (to a man named Van Zandt), the new family moved to New Jersey in 1957.
After attending Middletown High, he became active in the Jersey music scene, where he met and began playing with Springsteen. By 1975, after writing and performing for various bands, he joined the E Street Band for the Born to Run tour.
Springsteen and Van Zandt played together for the next decade, and the guitar player and songwriter started his own band, Little Steven and The Disciples of Soul, in the early '80s. While Van Zandt wrote and produced many albums, his best-known credit came on the classic Born in the U.S.A. (1984).
At the end of the next decade, Van Zandt began acting in the role that made him more famous than ever on The Sopranos. After banking $85,000 for years playing Silvio, Van Zandt closed out the final season earning $170,000 per episode.
With these credits alone, you can see how he came to amass such a fortune.
Van Zandt's net worth estimated at over $75 million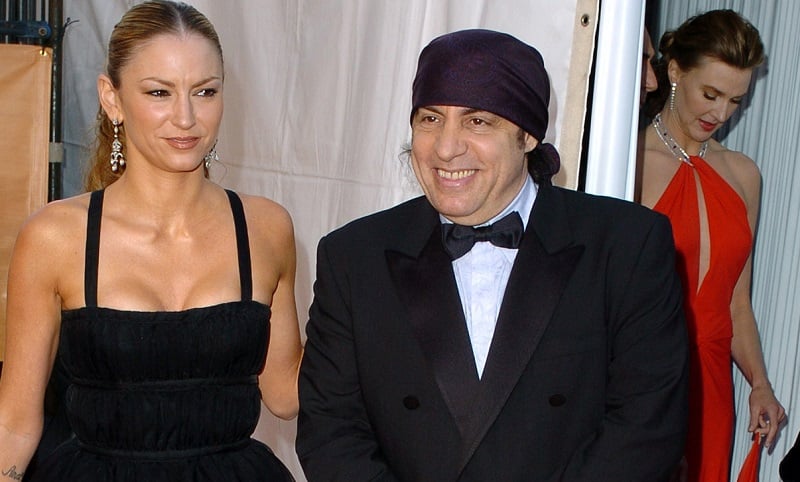 Had Van Zandt stuck to a) music or b) acting, he would have been a millionaire many times over. However, his talent and success in both has made him a stunningly wealthy man. Celebrity Net Worth pegged the figure at $80 million.
Clearly, the acting credits have helped boost that number, but a look at his nearly 400 songwriting credits offers a clue at how he became so rich. Van Zandt has also launched a record label, does programming for Sirius XM, and has his own show, Little Steven's Underground Garage.
His steady work — and its steady popularity — ensures he'll continue adding to the totals. Even with his charities and frequent support of philanthropic causes, Van Zandt probably can't find ways to spend it all.
Check out The Cheat Sheet on Facebook!