Why Stevie Nicks Has an 8 A.M. Bedtime: 'I Need Therapy'
We can stay up listening to Stevie Nicks' music all night long, but at some point, we'd have to go to bed. Nicks, on the other hand, would have a more challenging time falling asleep. Despite her hectic schedule, Nicks' bedtime is wildly 8 a.m. Soon enough, people won't think she's a witch anymore; they'll think she's a vampire.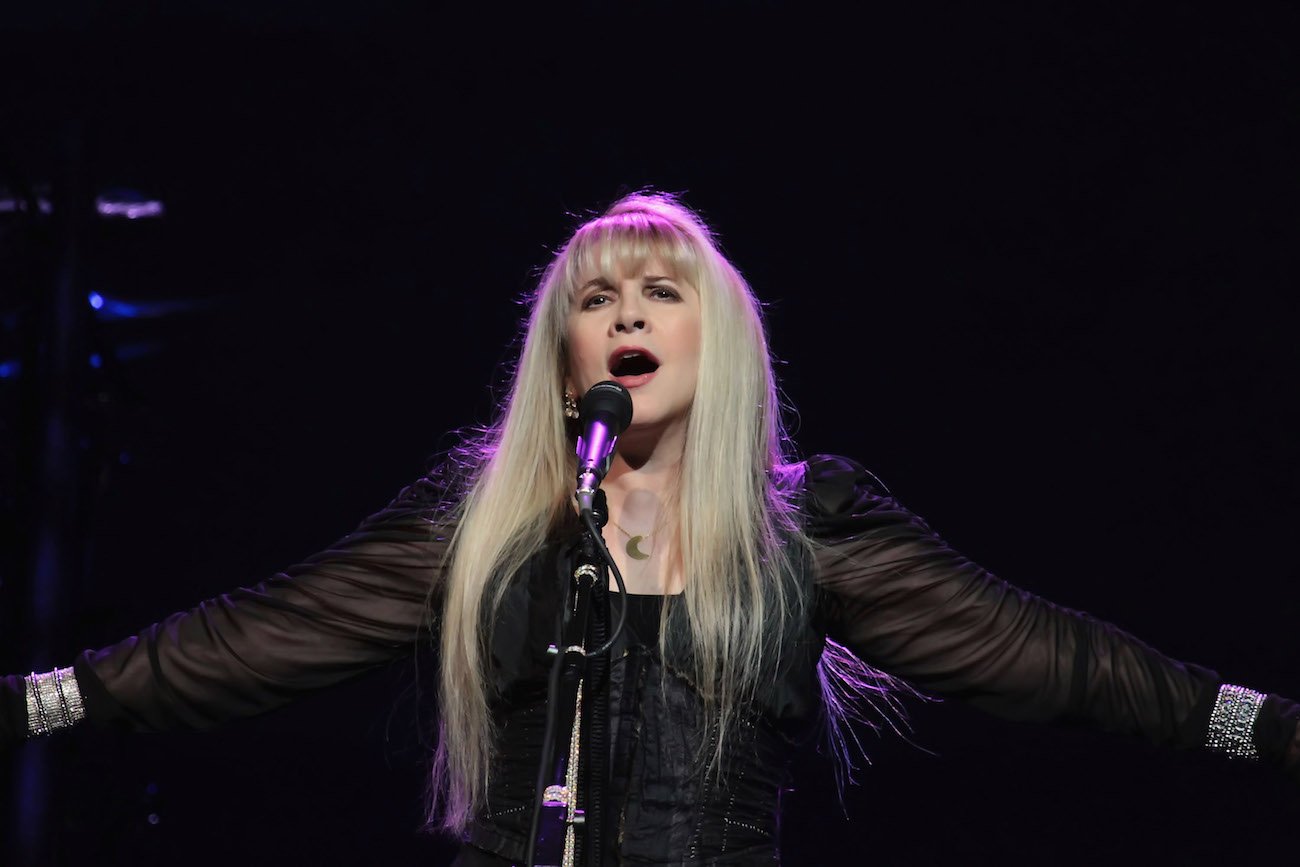 Stevie Nicks goes to bed at 8 a.m. because of bad insomnia
In an interview with British Vogue, Nicks said she's "nocturnal." Their transatlantic call was "deliberately scheduled to take place in the middle of the night." That's because of Nicks' 8 a.m. bedtime. "She admits 2020 has seen what was once simply a lifestyle choice suited to a rock goddess constantly on the road tip over into something approaching insomnia," British Vogue wrote.
Nicks explained that her bedtime used to be 5 a.m. and that she'd sleep until 1 p.m., but that all changed once the pandemic started. "Now I don't go to sleep until 8 am. I need therapy, or I need someone to hit me on the head with a hammer," she said.
She didn't really have a burst of creativity during lockdown either. "I didn't find it to be terribly creative," Nicks said. "All the creative people I know said the same thing. I was just sitting around watching TV." Nicks' insomnia more than likely worsened as a result of inactivity during the lockdown and anxiety. Either way, it can't be good for her.
RELATED: Madonna's Secret to Staying Up Until 4 A.M. Every Night
Nicks' bedtime used to be 4 a.m.
Nicks was a night owl before the pandemic. During an interview with the LA Times in 2014, Nicks revealed that her bedtime was 4 a.m., which means her insomnia has gotten worse over the years.
Speaking about how terrified she was the night before filming her American Horror Story: Coven cameo, Nicks said, "I was pretty terrified. Honestly. I did not sleep well. Yvonne, I was scared to go there. When I went in the next day, I thought, I'm never going to be able to do this."
"I got up at 7 o'clock in the morning so I could drink coffee for three hours like the basket case that I am; I got dressed and I got down there at 10 a.m., which is early for me because I don't go to sleep until 4," Nicks continued.
RELATED: Stevie Nicks Based 'Stand Back' on This Prince Song
Stevie Nicks is not slowing down
Despite Nicks' horrible vampire-like sleeping schedule, she's still able to tour and be Stevie Nicks. She'd been touring with Fleetwood Mac for a couple of years before the pandemic ground everything to a halt. In 2015, she spoke to Rolling Stone after getting back from a Fleetwood Mac gig at the Forum at 4 a.m. Before the interview, she'd only gotten six-and-a-half hours of sleep.
She had no days off in between. "We're tired," Nicks said, "because we're very old." That night was another gig. Rest and repeat. Apparently, Nicks isn't the only frontwoman who has a weird sleep schedule. Dolly Parton says she's able to run on relatively little shut-eye.
While it's great that Nicks doesn't seem to want to slow down, it's also worrisome that she barely sleeps. When she does, it's not for very long. Maybe she should listen to "Dreams."