Stevie Nicks Abandoned Her Multimillion-Dollar Home Because She Didn't Have a Family
Stevie Nicks has had a number of meaningful relationships and a fulfilling career. She chose to prioritize her career over starting a family. While she's content with this decision, she once bought a house because of the family who lived there. When she moved in alone, she realized that it was the family, not the home, that she fell in love with.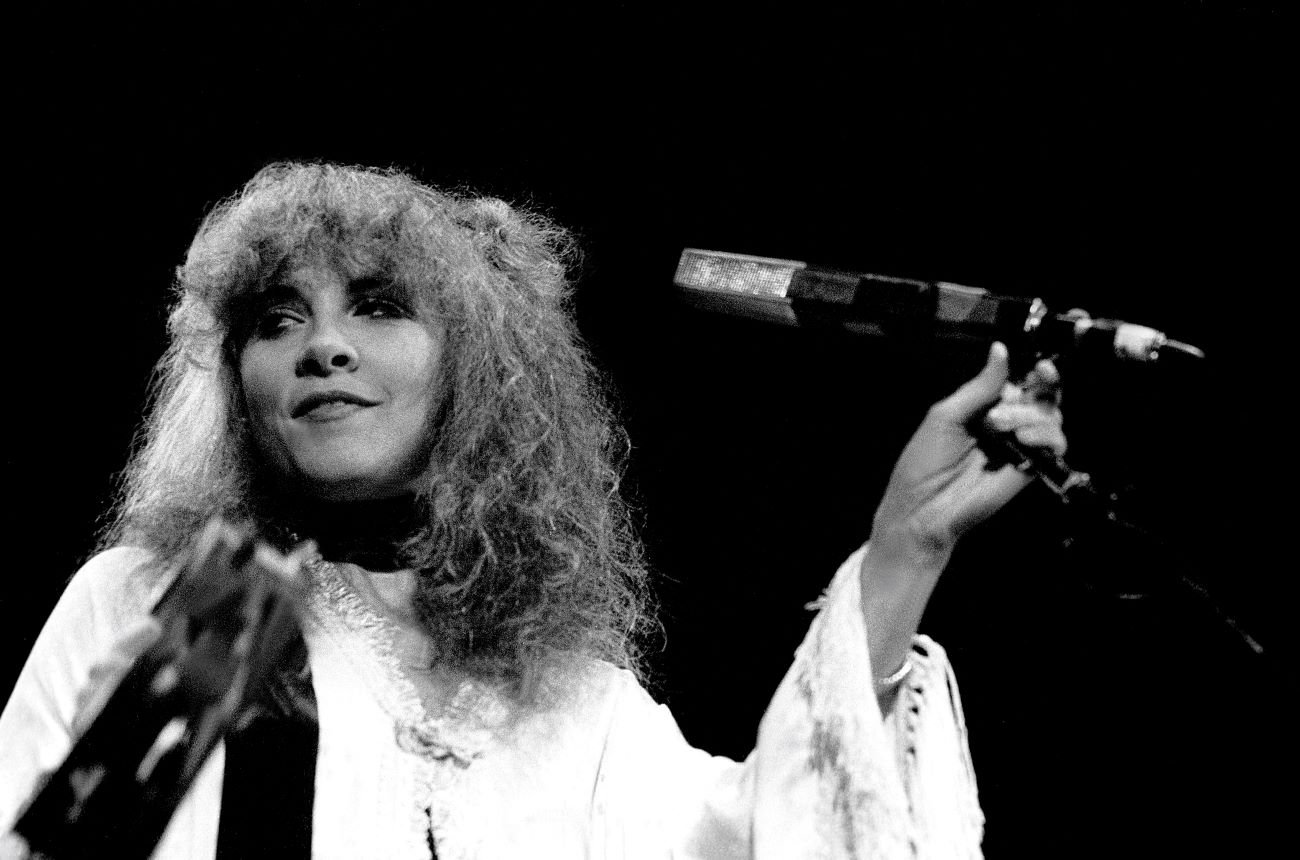 Stevie Nicks appreciates nice home decor
Nicks has access to many luxuries, but her favorite extravagance comes in the form of home decor.
"I'm obsessed with lighting," she told Vanity Fair. "I'm constantly shopping for different lightbulbs. I love rainbow lightbulbs. And, also, one should not live without dimmers. Life is all about lighting."
She uses different forms of lighting for ambiance when she's at home.
"I keep a fireplace burning – even when it's 99 degrees," she told Rolling Stone. "I just turn the air-conditioning down. My mother goes crazy. She says, 'Do you know how much money you spend to keep this house cool, and then you burn fires in every single room? You're so weird, Stevie.' A fire creates ambiance. I need that fire. So back off, Mom."
She rarely uses one of her homes
In 2005, Nicks bought a six-bedroom home in the hills of Los Angeles that boasted impressive views of the ocean and the canyon. She reportedly bought the house for $9 million. Nearly immediately after she moved in, she realized she'd made a mistake. 
"There was this big family living there that obviously loved this house," she said, per the book Gold Dust Woman: The Biography of Stevie Nicks by Stephen Davis. "So there was a vibe. And something in me thought, Maybe I can have that. I was not there three days before I thought, What the hell do I do here?"
Nicks realized that she loved the family's dynamic more than the home. The place didn't hold as much charm for a single person living there.
"I was too shallow and stupid to realize that it wasn't the house I had fallen in love with, but the mom and the dad and the four kids, and the smells of the cooking," she explained. "So it was a mistake from day one."
Nicks moved back into her oceanfront condo, keeping the house for guests and special occasions, like recording albums. She prefers life this way, as she can hear the ocean from her glass-walled apartment.
Stevie Nicks is happy with her dogs and godchildren
Though Nicks fell in love with the family who lived in her house before her, she's content living without a husband or children. She has many godchildren she dotes on, and she maintains a close network of friends.
"I live a single woman's life and yes, I spend a lot of time by myself," she told The New York Times. "I have a few very close friends, most of them I've known forever, and I kind of like it."
She is open to a new relationship but doesn't feel that it's a necessary part of a fulfilled life.
"If it were to happen to me I'd be thrilled," she explained. "But when I'm 90 years old and sitting in a gloriously beautiful beach house somewhere on this planet with five or six Chinese Crested Yorkies, surrounded by all my goddaughters who will at that point be middle-aged, I'll be just as happy."