Stevie Nicks Admits She Drew the Line at This Habit: 'I Did Everything Else'
Stevie Nicks admits that she tried many substances while touring with Fleetwood Mac. Still, she avoided this thing, which she said protected her skin later on.
Throughout the 1970s and 1980s, Fleetwood Mac gained notoriety for their prodigious partying. With Stevie Nicks at the helm, the famous band drank and consumed drugs in excess. Years later, Nicks reflected on this period in her life and revealed that there was one thing she stayed away from.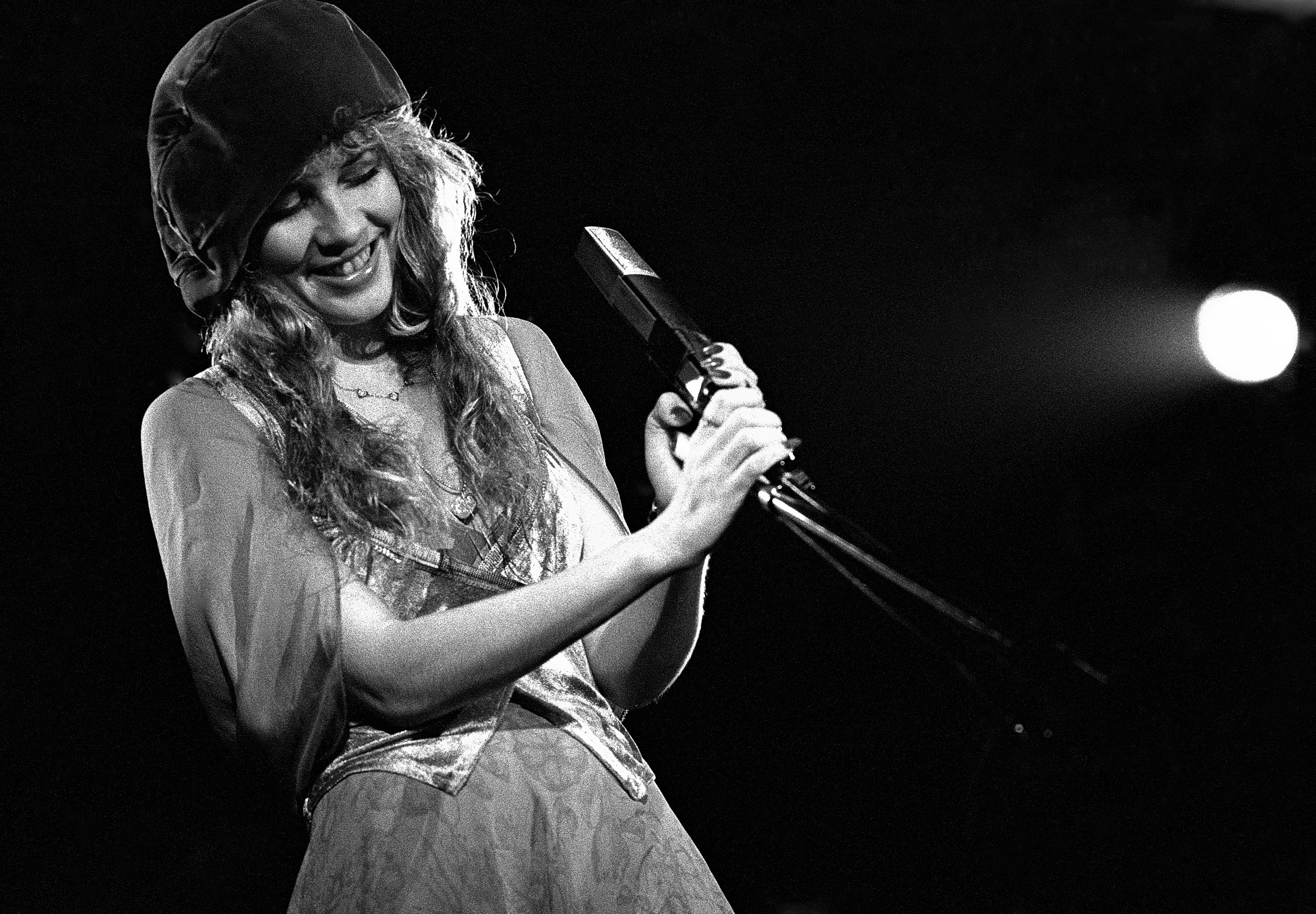 Stevie Nicks and Fleetwood Mac were notorious for their hard-partying ways
Nicks and then-boyfriend Lindsey Buckingham joined Fleetwood Mac in 1975 after years of struggling as musicians. As the band spent more time touring and performing, they leaned more into exorbitance. They ate gourmet foods, drank only specific vintages of champagne, and used a prolific amount of cocaine. Nicks estimates that in her lifetime, she has spent well over $1 million on the drug.
"At $100 a pop – that's a gram – and we were the ones who were buying it for everybody else; not only us, but all our friends," she told The Telegraph. "Actually, I would say millions." 
As the years went by, Nicks' use of the drug grew more dangerous. She experienced blackouts and burned a hole in her nasal cartilage.
"All of us were drug addicts," Nicks told Rolling Stone. "But there was a point where I was the worst drug addict… I was a girl, I was fragile, and I was doing a lot of coke. And I had that hole in my nose. So it was dangerous."
She admits that there was one habit she avoided
After Nicks stopped using cocaine, she grew dependent on a prescription to Klonopin. These days, though, she says she doesn't use any kind of drugs or alcohol.
"I'm very sober now," she told The Guardian. 
Despite the rough ways of her past, Nicks still retains her voice and youthful appearance. She attributes some of this to genetics. 
"I got my dad's beautiful skin," she told Elle. "But it's also tough skin. He lived in Arizona and he was out in the sun all day."
Still, Nicks gives a lot of credit to her avoidance of a habit that's notorious for its aging effects.
"Smoking is what destroys your skin. I didn't smoke," she told Harper's Bazaar. "I did everything else."
Stevie Nicks takes care of her skin to remain youthful
Beyond just avoiding cigarettes, Nicks says she has a solid routine in place to remain as youthful as she looks.
"I use Crème de la Mer at night. I can afford it," she said. "Plus, I never go to bed with make-up on and I do a little massage thing two or three times a day."
She adds that she completely stopped laying out in the sun just after she joined Fleetwood Mac.
"I haven't laid out in the sun since I was 28," she told People. "While everyone else is out there burning up, I'm walking around going, 'When I do look 60, you will all look 100. Enjoy it now because you aren't going to be happy when I look young enough to get a date and you don't.'"
Nicks is happy with this choice now, but she admitted that it was not necessarily a deliberate one. 
"We were doing drugs all night long and I was sleeping all day."