Stevie Nicks Always Felt 'Rejected' When She Asked Tom Petty for Help
Stevie Nicks and Tom Petty were close friends. Despite this, Nicks said that when she asked him for advice, he was hesitant to give it to her.
TL;DR:
Stevie Nicks and Tom Petty were close friends for decades.
She shared that he rarely wanted to give her advice, even when she specifically asked for it.
Stevie Nicks says she has continued to talk about Tom Petty as if he is still alive.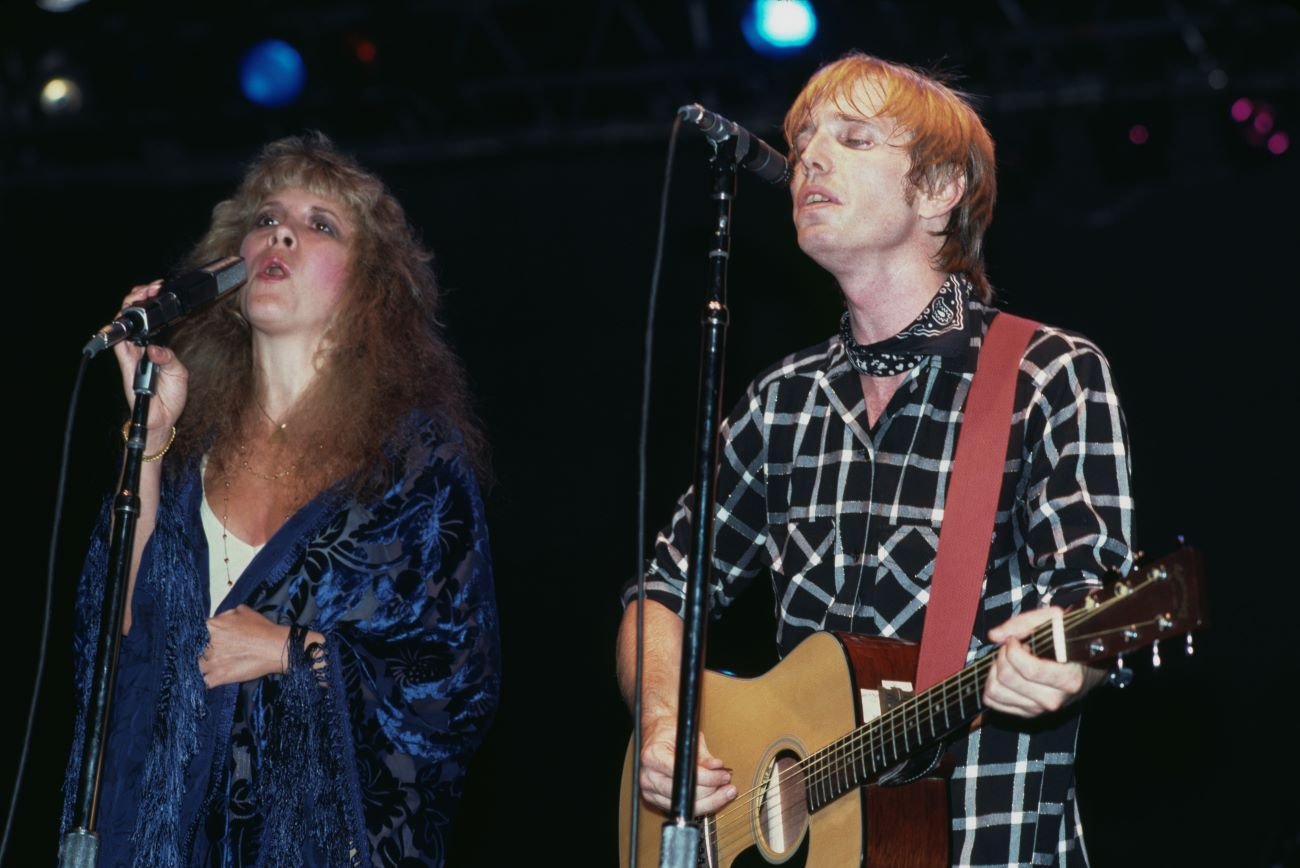 Stevie Nicks and Tom Petty were close friends, and the Fleetwood Mac singer was never shy about sharing her deep well of admiration for him. Despite their closeness, Nicks said he never wanted to help her when she asked for assistance. She shared why she typically felt rejected, but still managed to get some good advice from him.
Tom Petty's biographer said Stevie Nicks was one of the first 'constants' in his life
Nicks was a dedicated fan of Petty's when the pair first met. He was a bit wary of her because he considered Fleetwood Mac's music overly corporate. Still, she continued to work at him until they became friends.
"She came into my life like a rocket, just refusing to go away," Petty said in Petty: The Biography by Warren Zanes.
Though their relationship was platonic, Nicks said that their chemistry was "intense, fiery," per the Daily Mail. They were friends for decades, forming a relationship that Zanes described as one of the few constants in Petty's life.
"Petty's friendship with Nicks would finally be one of the few human constants in his life outside of his band, management, and crew," he wrote. "She'd come in and out over decades."
She said she often felt 'rejected' when she asked him for help
Nicks explained that she often went to Petty for help, but he didn't always want to offer it.
"I always feel rejected with Tom when I ask him to help me, because he doesn't ever want to help me," she said in a 2001 interview with WSRS, per The Nicks Fix. "Because he doesn't think I need help. Because he's that good of a friend."
Despite his hesitation to help her, Nicks said she still managed to get good advice from her old friend.
"He's the one person that said to me at the Ritz-Carlton over dinner, 'Whatever it is that's bothering you, and we don't really need to go into that…'" she explained. "I mean he said that to me, 'We really don't need to talk about what it is that's really bothering you. Whatever it is, you need to get over it. Then you need to go home and write some songs. I don't need to help you do this.' And that's a really good friend, you know, somebody who says, you need to just get up and get started. And I did! And I went home and got started."
Stevie Nicks still feels Tom Petty's presence
Nicks said Petty's 2016 death was hard for her to accept. She shared that she still spoke about him as if he was still alive.
"Even when I talk about him now onstage, I talk about him like he is not dead — because I don't want him to be dead," she told NPR. "So I talk to him like he's still down the street and I can, like, pick up the phone and call him."
Still, she said she feels a lingering connection to him that comforts her.