Stevie Nicks Can't Believe She Enjoys Performing Sober
The name Stevie Nicks is practically synonymous with classic rock. As a member of Fleetwood Mac, she traveled the world, met tons of adoring fans, had enviable romantic affairs, and partied like the rock star she is. 
Part of that lifestyle included heavy drug use, which Nicks has been very open about in interviews. The singer, who has experimented with many substances, said that she performs now completely sober, and she can't believe how much she enjoys it. 
Here's some of the "Gypsy" singer's history with drugs and alcohol and what she said about being a sober rock star.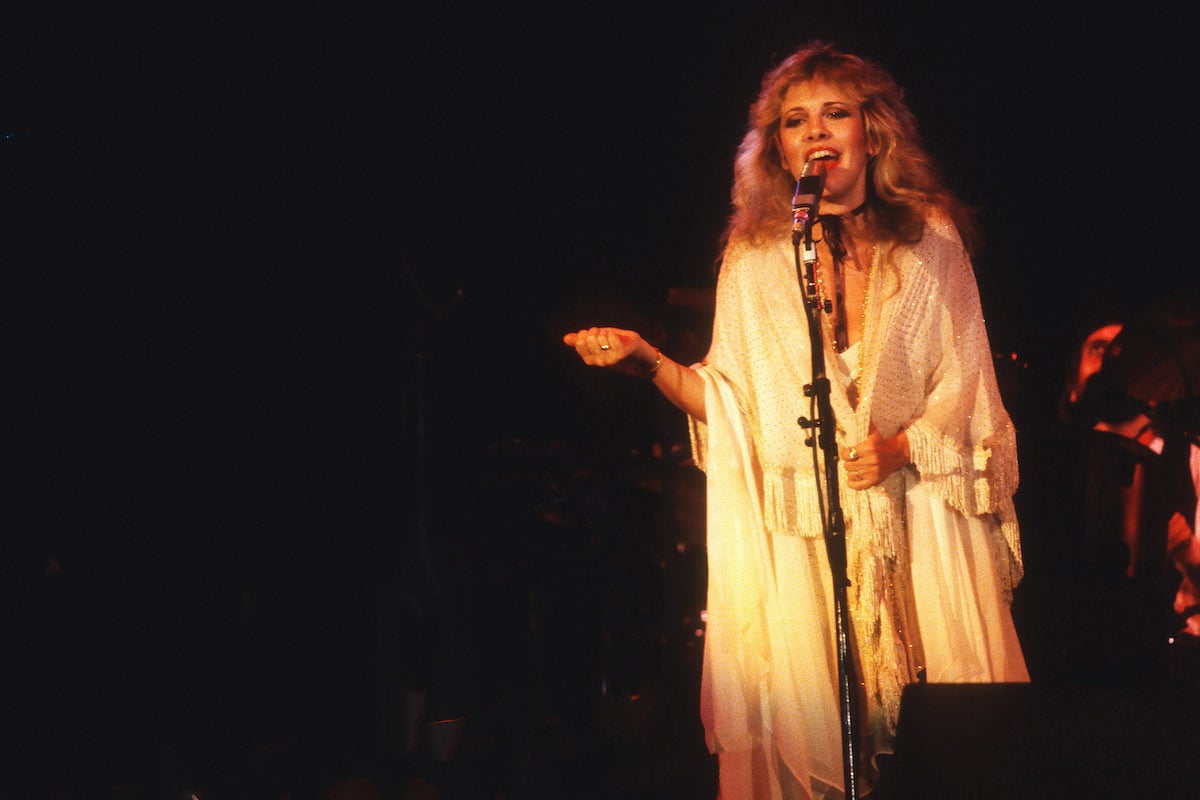 Stevie Nicks has been candid about her history of substance abuse 
Nicks has never been coy about her drug use. She speaks freely and honestly about the substances she has tried and abused in her life. The "Dreams" singer even burned a hole in her nose from snorting so much cocaine. 
Ironically, it was a medication prescribed to her by a doctor that caused Nicks to check into a hospital in 1993. She spent 47 days hospitalized for her addiction to Klonopin, which her psychiatrist gave her to help her stay off of cocaine. 
Nicks credits long and irregular work hours, the stress of fame and overwhelming success, and the strain of her personal relationships (particularly her romance with Fleetwood Mac bandmate Lindsey Buckingham) for her drug use. These reasons, combined with the fact that there was practically an expectation for rock stars to party like there was no tomorrow, make Nicks' relationship with drugs and alcohol understandable.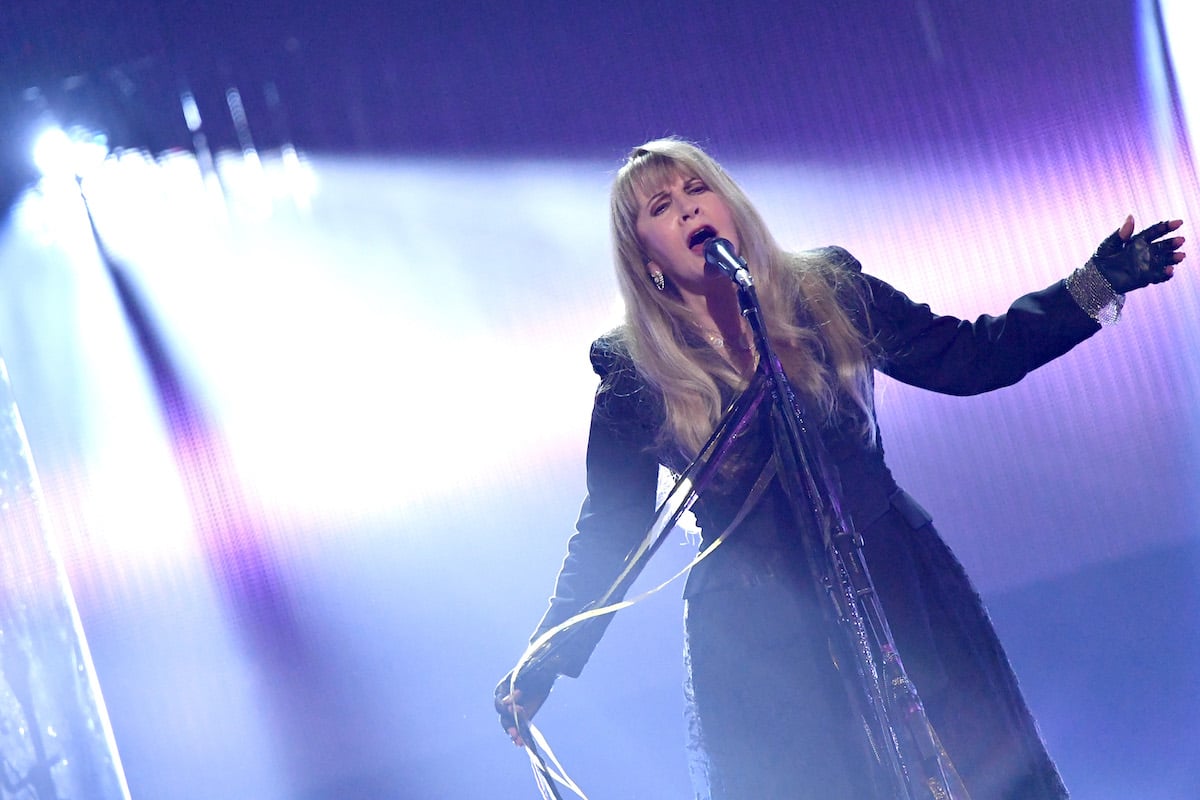 The Fleetwood Mac singer is now sober and still enjoys performing 
Now, the most potent substance Nicks consumes is caffeine. Her experience with Klonopin has made her wary of all drugs, even those prescribed to her by a medical professional. 
"I'm very careful. Very careful," said Nicks in a 2019 interview with Vulture. "If I break my ankle and I need to take a pain pill, then I'm taking a pain pill. But I'm not going to take a pain pill if I don't need it, ever. 
"I'm past that, you know. I'm 65 years old. And I don't drink. I quit smoking cigarettes. I don't do any recreational drugs. And I'm really pretty happy. 
"Sometimes I'm up on stage, and I'm going, 'I can't really believe you are actually up here, sober as a judge, having a great time.'"
Based on Nicks' words, it seems that getting sober hasn't decreased her passion for performing or made her any less of a rock star.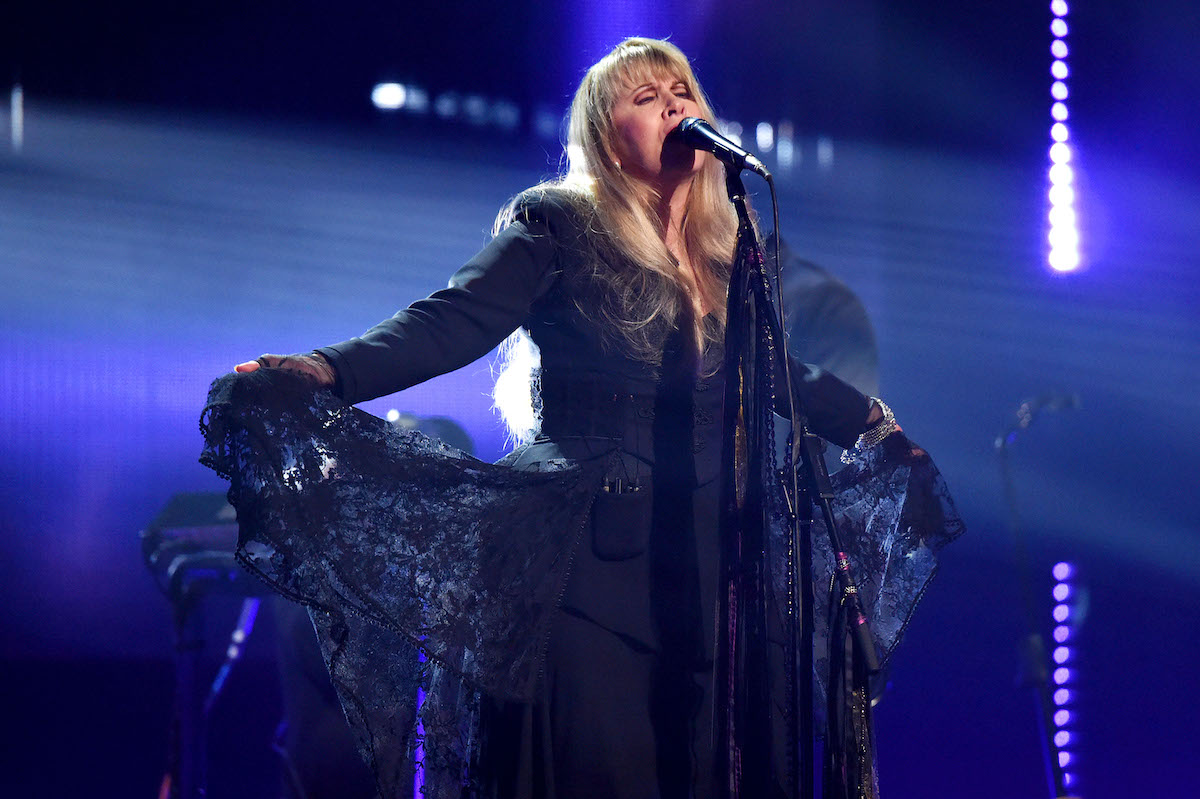 Stevie Nicks says she regrets the 8 years she spent on Klonopin
Nicks has lived an incredible and unique life, and she has few regrets to speak of. Although she experimented with plenty of drugs before getting sober, the "Rhiannon" singer only has remorse when she thinks about the years she spent on Klonopin. 
"I talk about how I'm happy to not be married, I'm happy to not have children, and that's all true," Nicks said. "But the fact is that I don't know what would have happened in that eight years. Maybe I would have met somebody. Maybe I would have had a baby. Who knows? So that is something that was really stolen from me."
How to get help: In the U.S., contact the Substance Abuse and Mental Health Services Administration helpline at 1-800-662-4357.