Stevie Nicks Cautioned Tom Petty About His New Girlfriend
Stevie Nicks and Tom Petty were close enough friends that they felt they could rely on each other for advice. They also were comfortable being honest with each other. After Petty's divorce, he began a relationship with a new woman. They got along well and would eventually marry, but Nicks warned Petty about diving into the relationship too quickly. She explained why she felt Petty should be careful with the relationship.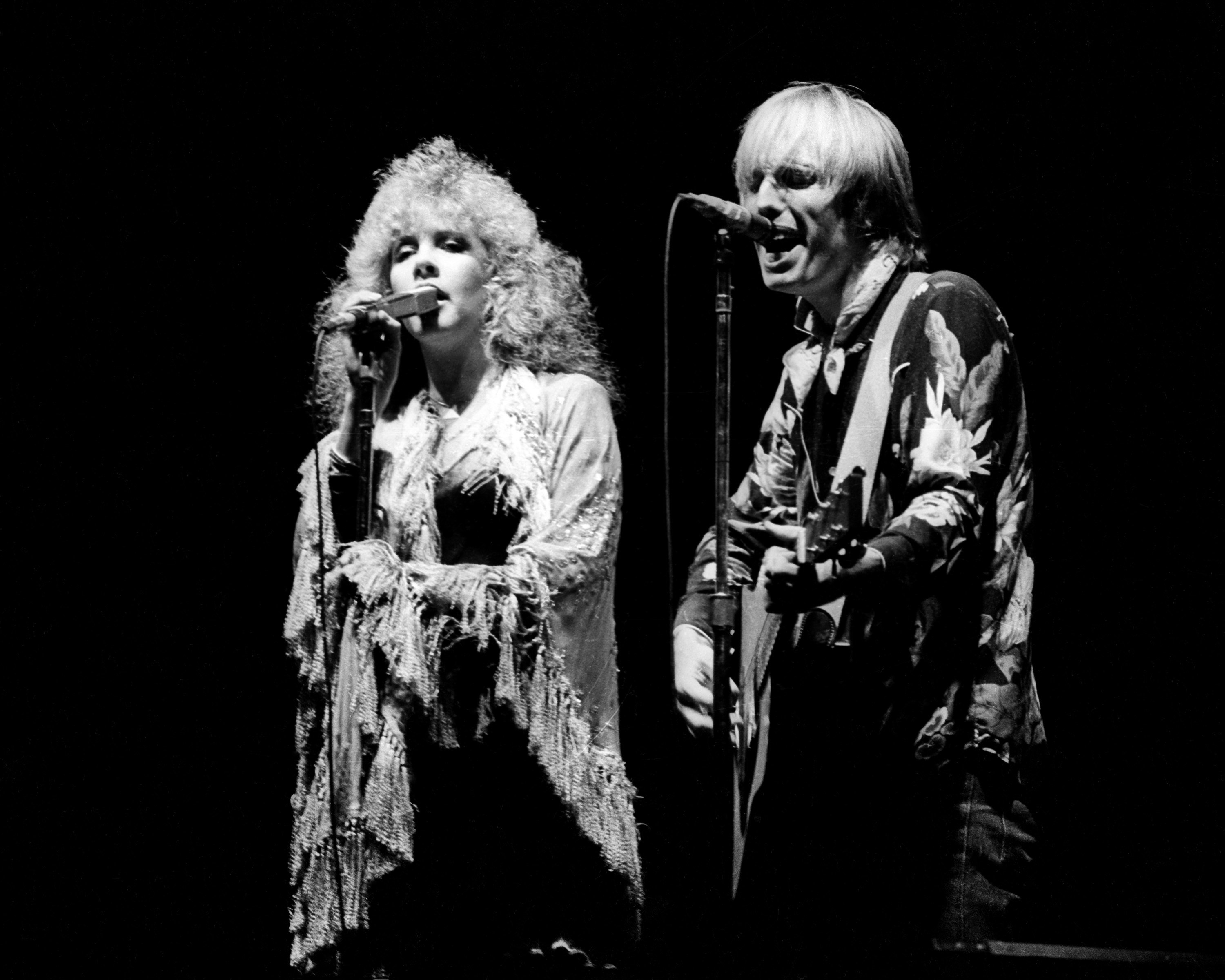 Stevie Nicks and Tom Petty were close friends
Petty and Nicks became friends while working on her debut solo album, Bella Donna. At first, he didn't know what to make of her, and their friendship took a while to solidify. Eventually, though, she grew on him.
"As time went by, and we hung out a bit, we got to know her more and more, she would come over to my house and just hang out and play records or whatever," Petty said in the book Conversations With Tom Petty by Paul Zollo. "And we'd sing a bit. We used to sit around and play the guitar and sing."
He explained that this became their established routine.
"[Stevie and I] used to do that from time to time: just sit around and sing," he said. "And sometimes run a tape recorder, and we'd play it back, have some drinks. She used to visit me quite often. Come over, and we'd always wind up singing. So I love to sing with Stevie."
She warned him about his new girlfriend
Several decades into their friendship, Petty got divorced and began dating a new woman, Dana York. Nicks worried that he was moving too quickly.
"I told him, 'Well, don't sleep with her!'" Nicks said in the book Petty: The Biography by Warren Zanes. "Right now, you're trying to heal what happened between you and Jane [Beyno]. You're still fighting that. You gotta fix yourself from this last thing."
Petty said that while he didn't necessarily listen to Nicks' advice, he appreciated that they were close enough that she could offer it.
"That's how close we were," he said. "That was someone I would talk to about my more private thoughts. Stevie would visit me at the house, and she'd go, 'You're moving too fast [with Dana]. You've just gotten out of this other thing. I don't think you should dive into this. But I told her that I was only seeing Dana every two weeks, and that there was no one else I was interested in, that I've been mad for this girl all my life."
Stevie Nicks offered Tom Petty's future wife a place to live
Once Nicks realized Petty was serious about York, she became more supportive. She even offered her a place to live when she was visiting California. Unfortunately, this never came to be.
"By sheer coincidence, some gossip magazine, The Star or something, published a picture of me and Stevie, saying we were a couple, and Dana saw it on the plane coming to see me one weekend. So Dana thought I was full of s***, just using her while I was dating Stevie Nicks," he said. "Dana wasn't from this world of ours. Trying to take someone who's not from show business and convince them that this bulls*** goes on all the time, that it's not real? It takes a minute."
Petty and York eventually married, but she rented an apartment of her own and did not move in with Nicks.
RELATED: Tom Petty on Rumors He and Stevie Nicks Were a Couple: 'We Certainly Had Our Times'