Stevie Nicks and Christine McVie Were Often Kept in Their Hotel Rooms by Security Guards
At the height of their fame, Fleetwood Mac had a reputation for running on expensive champagne and ever-increasing amounts of cocaine. While no one denies this, Stevie Nicks shared that she and Christine McVie could not spend as much time partying as their male bandmates. Nicks shared that in order to get out of their hotel rooms to go out, they would have had to bribe the security guard standing there.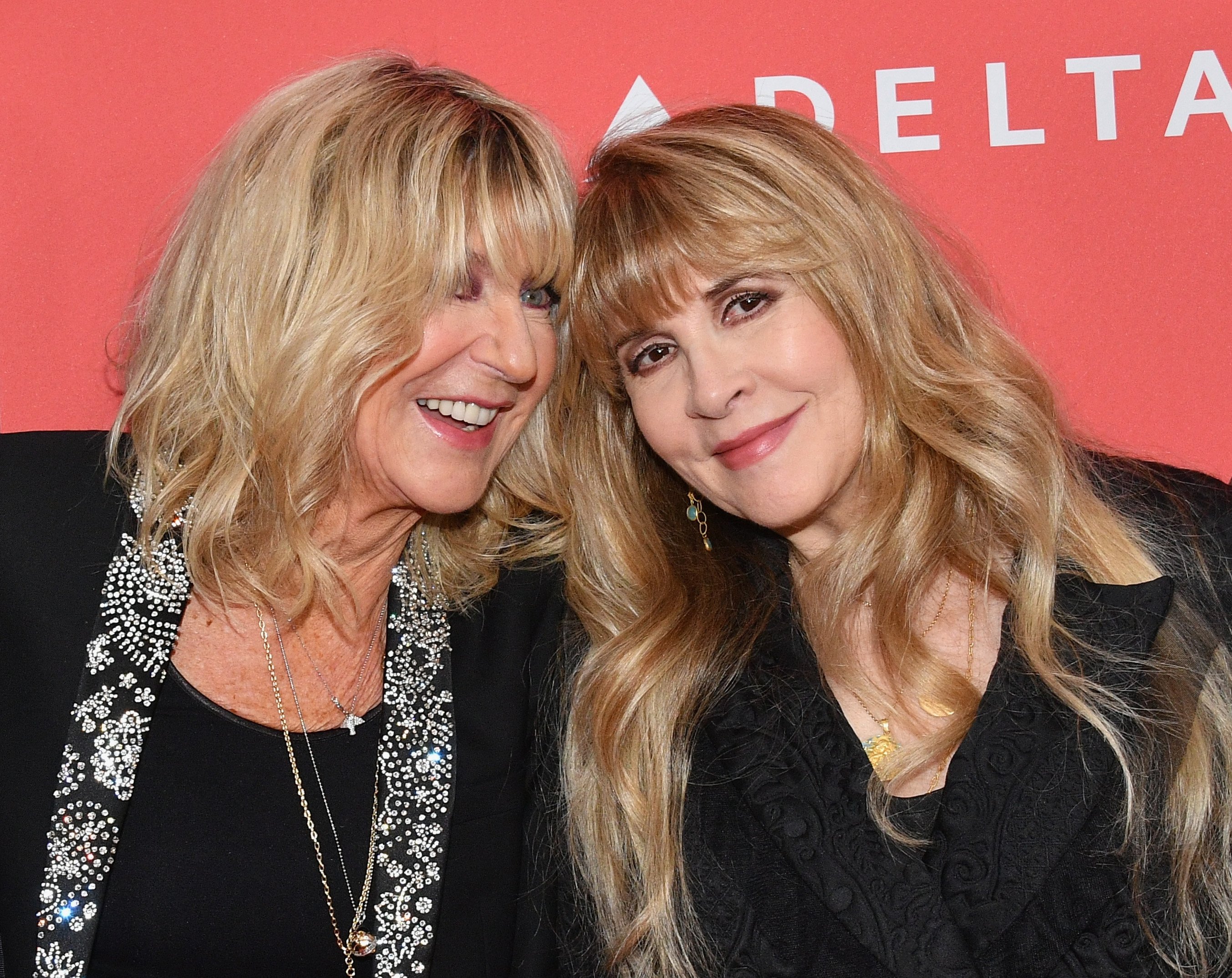 Stevie Nicks and Christine McVie primarily spent time together while touring
Not long after Nicks joined Fleetwood Mac, every band member went through a breakup. Nicks and Lindsey Buckingham split, McVie and her husband John McVie ended their marriage, and Mick Fleetwood — the only person involved with someone outside the band — divorced his wife. Tensions ran high as the former couples continued to work together. 
According to McVie, she and Nicks relied heavily on one another during this time.
"We shared rooms, did each other's makeup and lived on Dunkin' Donuts," she told The Guardian.
They had to have security guards outside their hotel rooms
Despite the stories about their decadent, unregulated lifestyle, Nicks said that she and McVie were much tamer than expected. After concerts, Buckingham, Fleetwood, and John McVie could go out. Nicks and McVie had a security detail that prevented them from doing so.
"If it had just been me and John and Lindsey, it would have been a lot harder, because the guys could do anything they wanted," she told The New Yorker. "They could go to the bar after. They could find women. But not us, because we had a security guard standing right outside our room. So, unless we were going to bribe them, we could not get out of the hallway."
McVie agreed with this assessment.
"It was like the army," she explained. "It was regimented. The rock'n'roll lifestyle did have its perks but it wasn't all limos and parties in the early days."
Nicks shared that in some ways, she was happy that they didn't spend every night partying.
"In a way, we were very cloistered," she said. "It was better than being a part of that party every night. And besides, we had to sleep and we had to sing and we had to look good. We didn't really have time to just be party animals."
These days, Stevie Nicks and Christine McVie are happy to have each other on tour
Though recent tours don't feature the chaotic parties of the 1970s and 1980s, Nicks and McVie are still happy they have one another. Nicks never liked the "boys' club" feel of touring with just her male bandmates. This became clear when McVie rejoined Fleetwood Mac after a 16-year hiatus.
"She brings the funny back into Fleetwood Mac," Nicks told the Star Tribune. "Before, it was just a boys' club. With her back, there's more of a feminine touch to the whole thing. I never want her to ever go out of my life again, and that has nothing to do with music and everything to do with her and I as friends."
McVie said the two women were closer than ever following her hiatus.
"Stevie and I are really good friends, in fact I think we're better friends now than we were 16 years ago," she told theartsdesk. "And it's a fact, when it's the Buckingham/Nicks show backed by John and Mick, that's going to cause a lot of tension and stress. But with me in there, it gave Stevie the chance to get her breath back and not have this constant thing going on with Lindsey: her sister was back."
RELATED: Christine McVie Said Stevie Nicks' 'Fantasy World' Damaged Their Friendship: 'We Don't Socialize Much'